What Shippers Can Expect in Q1 2022

Watch 'State of the Ocean Freight Market' On-Demand Webinar to gain insight into the global supply chain and freight rates in 2022's opening act.
Since the drop in freight rates from the Far East to the US West and East Coasts in November 2021, spot rates on these trades have remained flat. This softening, which came at the end of the traditional peak season, still left rates at extremely high levels. With long-term bids currently coming in at record high levels, 2022 is shaping up to be another uncertain year.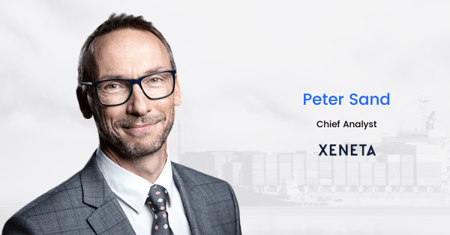 Pre-Chinese New Year demand and continued congestion keep the spot rates elevated. Further drops in rates can be expected after the Chinese New Year, though rates will remain high until the congestion problems on land are also solved.

Peter Sand, Chief Analyst at Xeneta, discussed how long-term contracts, existing port congestion and reliability issues would impact shippers in Q1.

"Pre-pandemic, the delta in spot freight rates for imports from the Far East to the US East and West Coast was pretty steady USD 1,150 per container. Then Covid-19 came around, at first sinking it to half that level in Q2-2020, before doubling it to USD 2,260 since November 2021," shared Peter.

Webinar highlights:

Takeaways from 2021—a staggering year in container shipping

Ocean freight rate trends due to new Covid restrictions

Effects on global capacity during Chinese New Year

Rate analysis on major corridors

Top of Mind Tips for Q1 2022




Watch Now to Change the Way You Procure Ocean Freight!