Welcome 2021!
We've been waiting for you. Or have we?
2021 has started off with a literal rate bang.
(China - N.Europe is reporting USD 10,500!)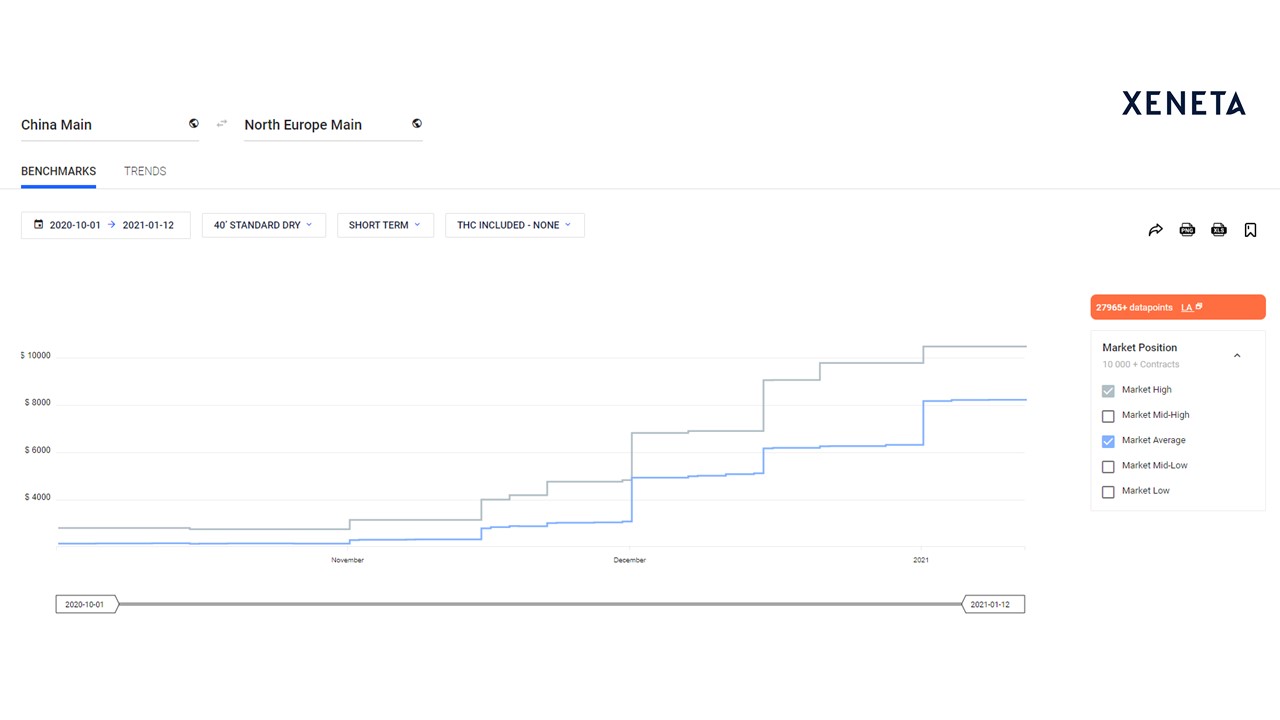 The ocean freight market is experiencing unbelievable record-breaking rates on all the major trade lanes leaving shippers and freight forwarders in full disarray.

Are you asking yourself: "What do I need to pay to get my cargo on a vessel? What can we expect next? "
Watch the 30-minute webinar where we will go through the timeliest ocean freight rate data and insights straight from the Xeneta platform.
We'll analyze the latest rate trends, give you an accurate state and movement of rates, and give the data you need to answer your most pressing questions:
What kind of rate levels can I really expect in order to get my cargo on a vessel?
What rate levels can I expect on the spot vs the contract market?
Should I attempt to negotiate longer-term contracts now or wait?
What kind of rate intelligence and analytics do I need to prepare for my upcoming RFQ?


Watch the webinar and set your procurement process up, for best-in-class performance in 2021.


Presenters

Patrik Berglund
CEO & Co-Founder
Xeneta



Thorsten Diephaus
Director of Strategic Accounts
Xeneta