Data that drives decisions
Xeneta's ocean and air solutions offer an equal but independent look into where you're positioned in these constantly evolving markets. Developed to make a difference, Xeneta stands out as the only real-time, neutral source of freight data in what can be a cloudy, biased industry. Our robust datasets drive profitability across all different teams, industries, locations and modes of transport.
6.5%
Average reduction in annual freight spend for Shippers
50%
Improvement on budget accuracy
3
Average tender rounds until decision
15%
Average increase in win rate for Freight Forwarders
Ocean
Our ocean solution goes beyond benchmarking with datasets on schedule reliability, capacity, surcharges and sustainability—everything you need to get your freight from A to B for the right price at the right time.
With Xeneta's capabilities not only can you see if your performance is in line with the market average, but the high, low, and everything in-between is also visible — as well as your position against suppliers.
Where do you want to land and what do you need to do to get there? Let our 400M+ rates show you.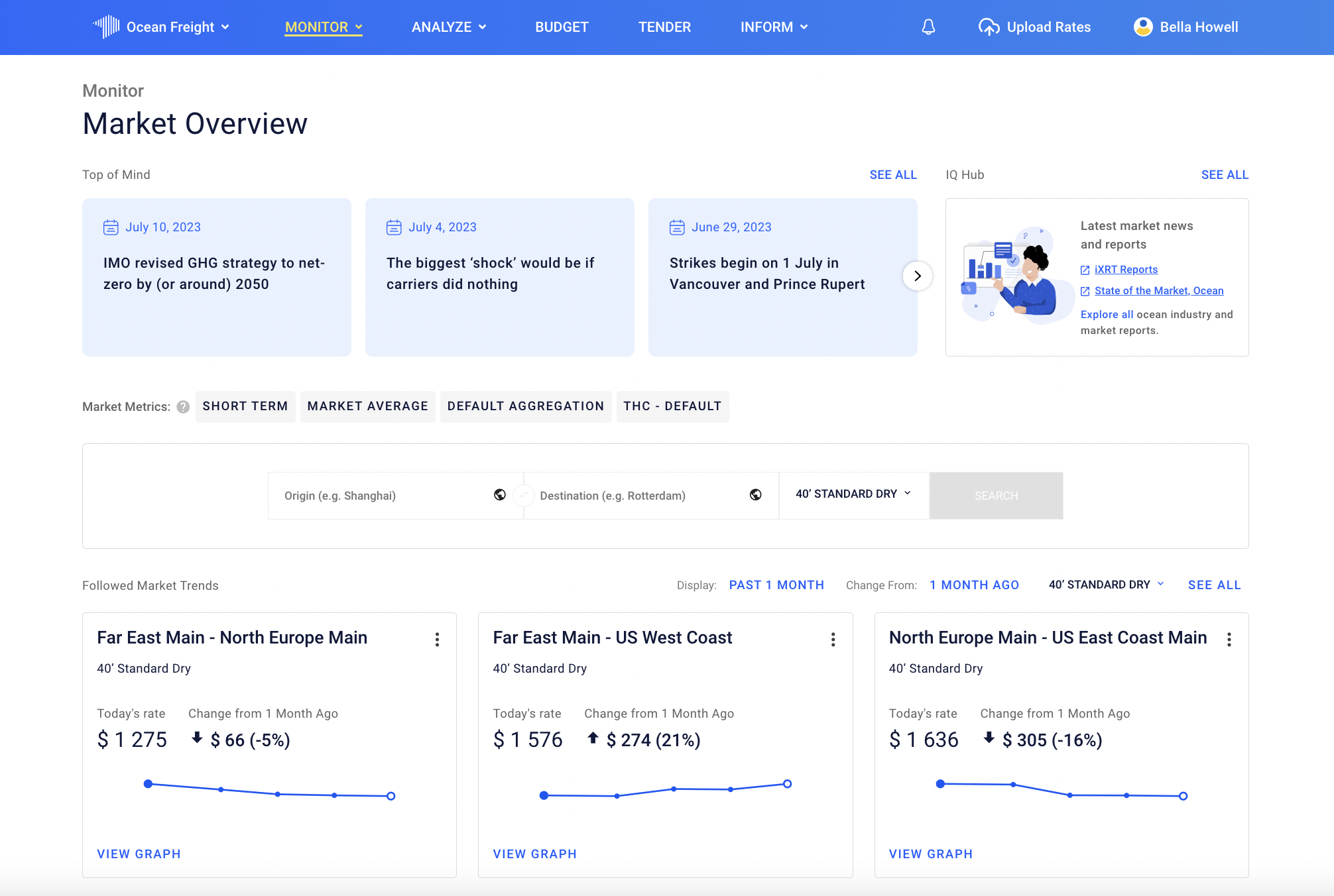 Air
Our air solution offers exclusive insight into rates, weight, capacity, dynamic load factor and more; derived from Shippers and Freight Forwarders to be contrasted with Airline sell rate data.
Are you securing long or short-term contracts? Do you know which is better for your bottom line?
When you want to find corridor, regional, or granular trade lane rates, a quick search in the Xeneta platform brings up the short or long-term price that reflects the market in real-time. In an industry where speed and accuracy are key to getting ahead, we're handing you both.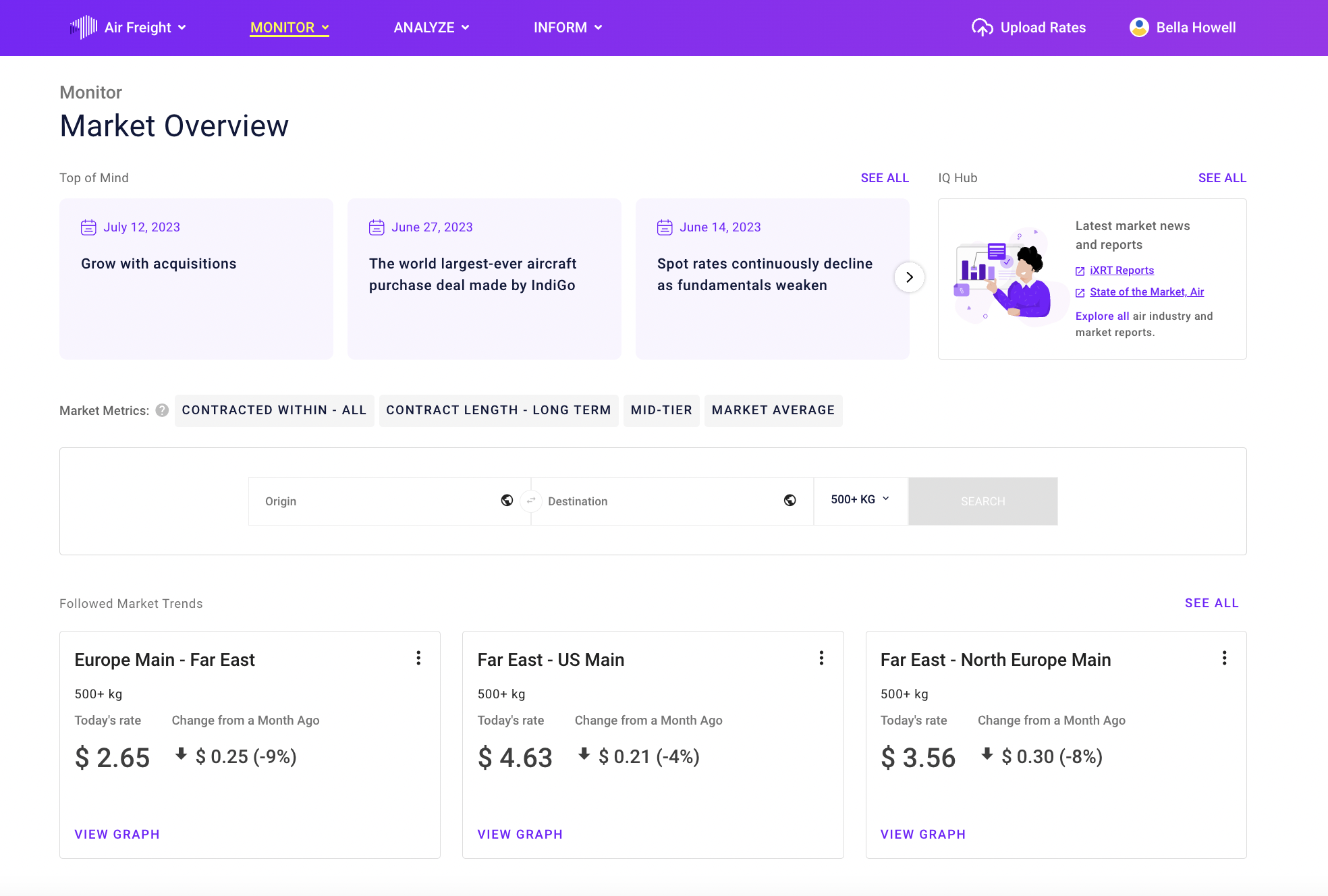 Product Add-ons
Enhance your Xeneta experience with additional datasets that cover pricing, performance, sustainability.