View and compare pricing strategies of your suppliers to help strengthen your negotiations and strategic partnerships.
Procurement teams are looking for reliable and strategic suppliers with whom they can fulfill their procurement tasks. Some suppliers are more advanced than others when it comes to modern procurement approaches and it is important to look at the full picture, not only cost when considering relationships.
Managing Profitability
Manage your profitability with specific carriers and trade corridors over time.
Ahead of the Game
Anticipate carrier pricing trends.
Upper Hand
Strengthen your position in negotiations with suppliers.
IN THE PLATFORM
Any shipping line with over 1% global market coverage is visible through Carrier Spread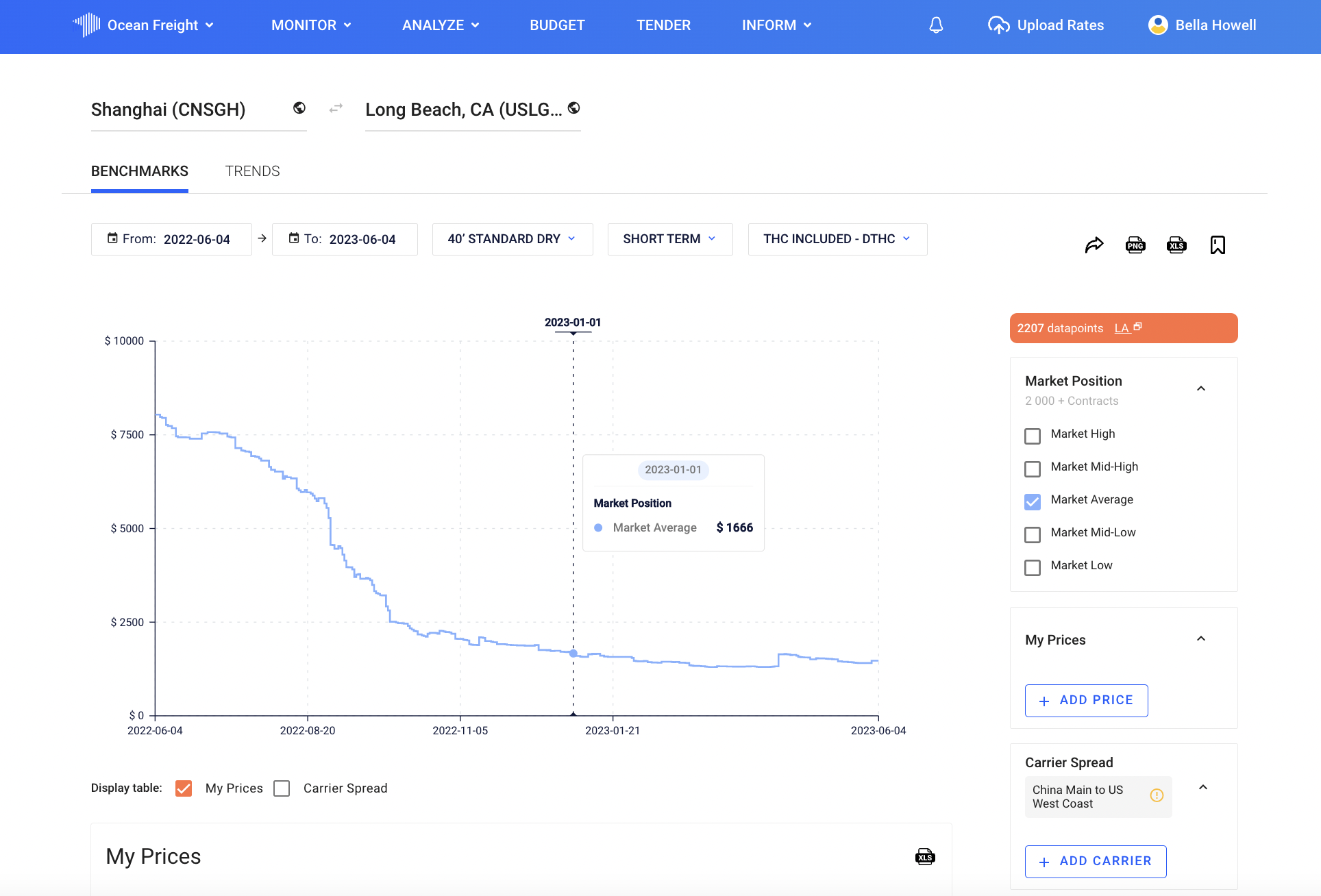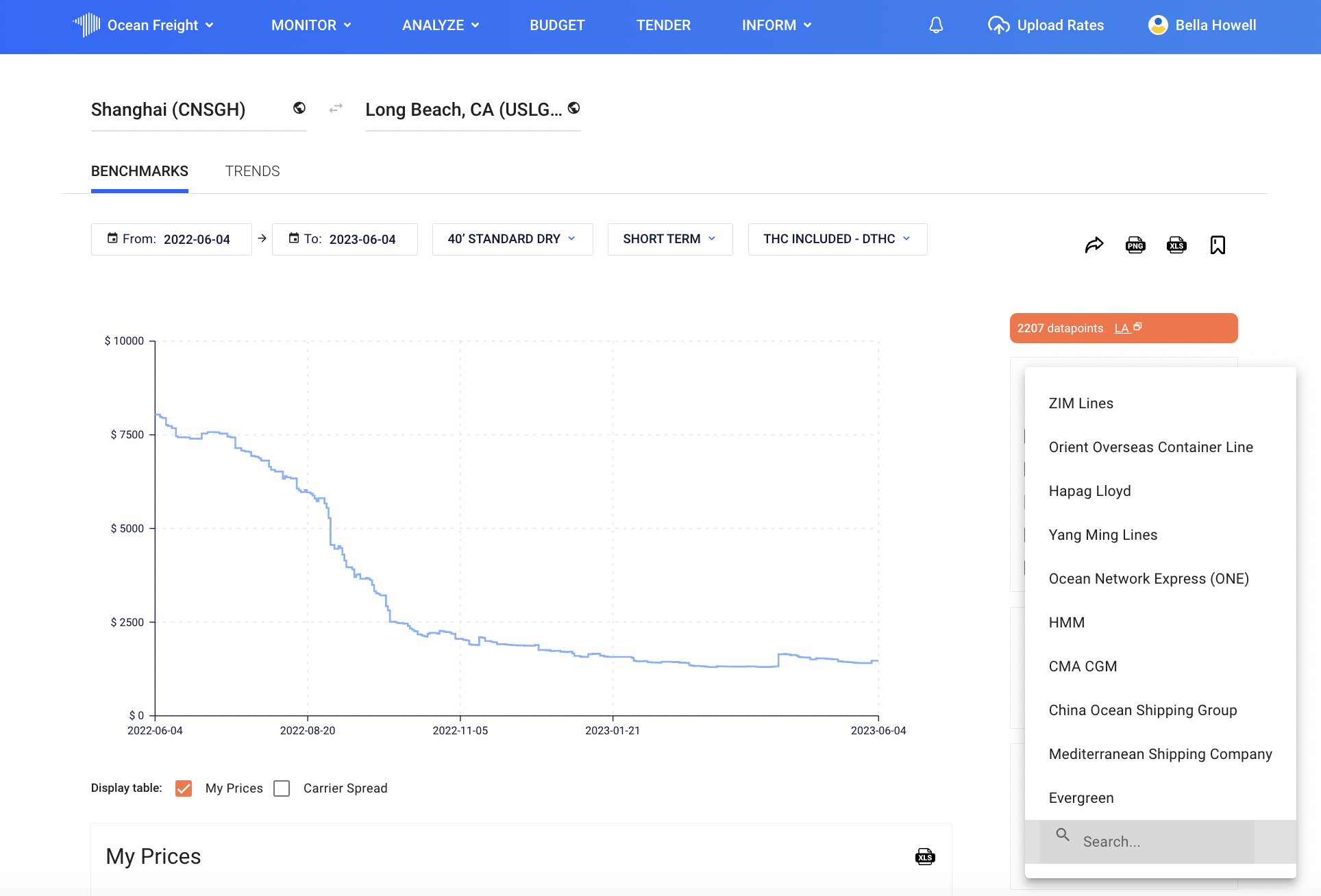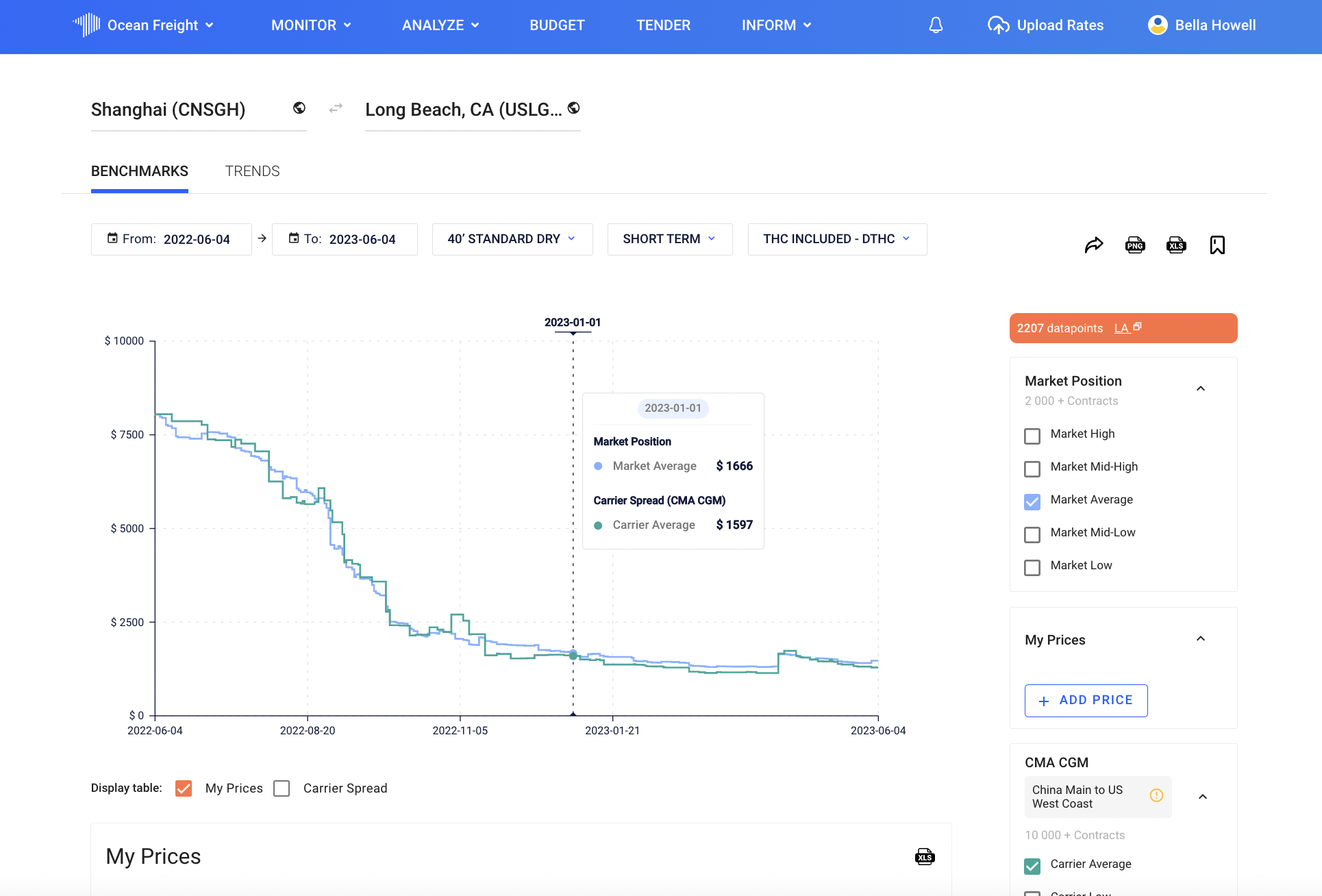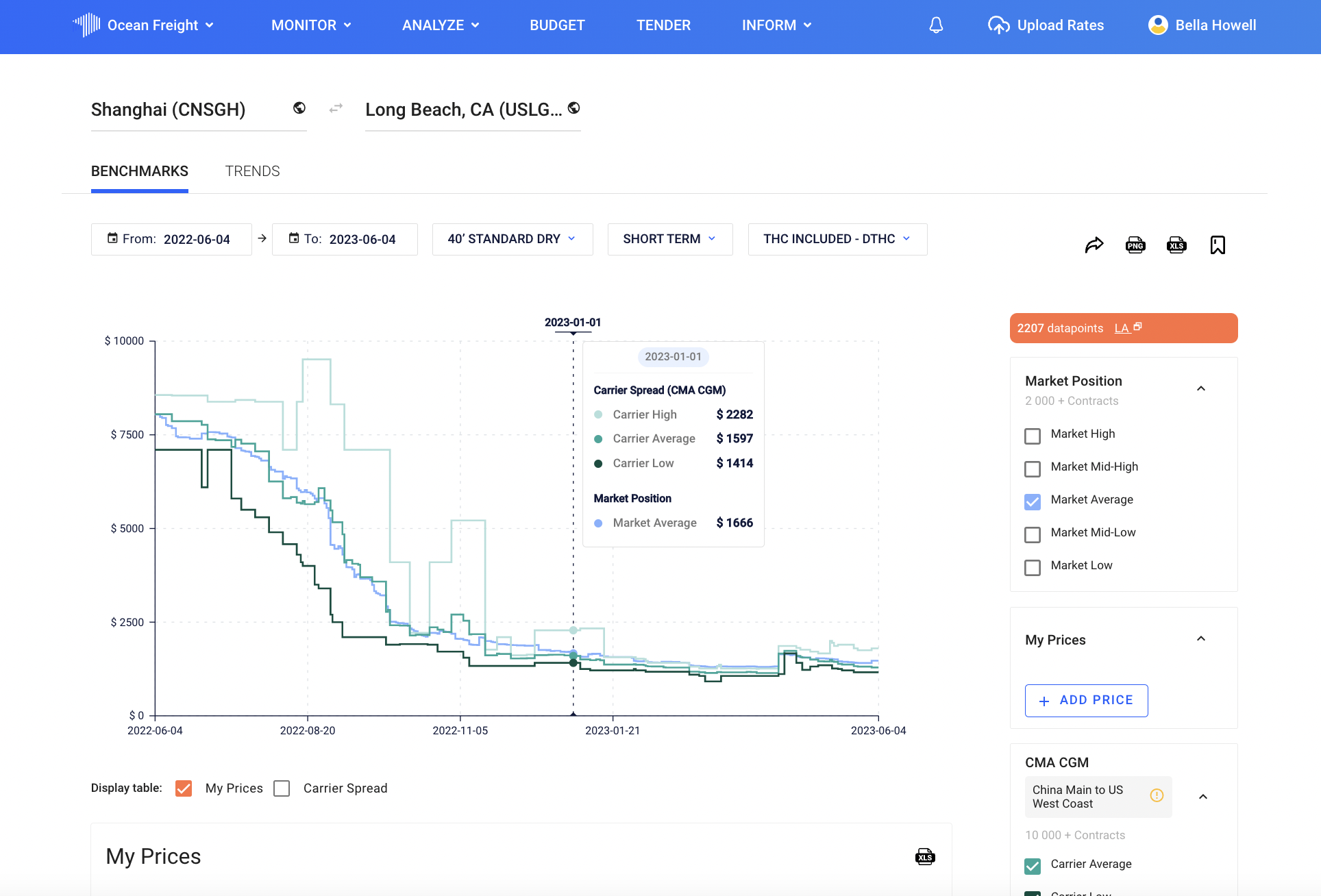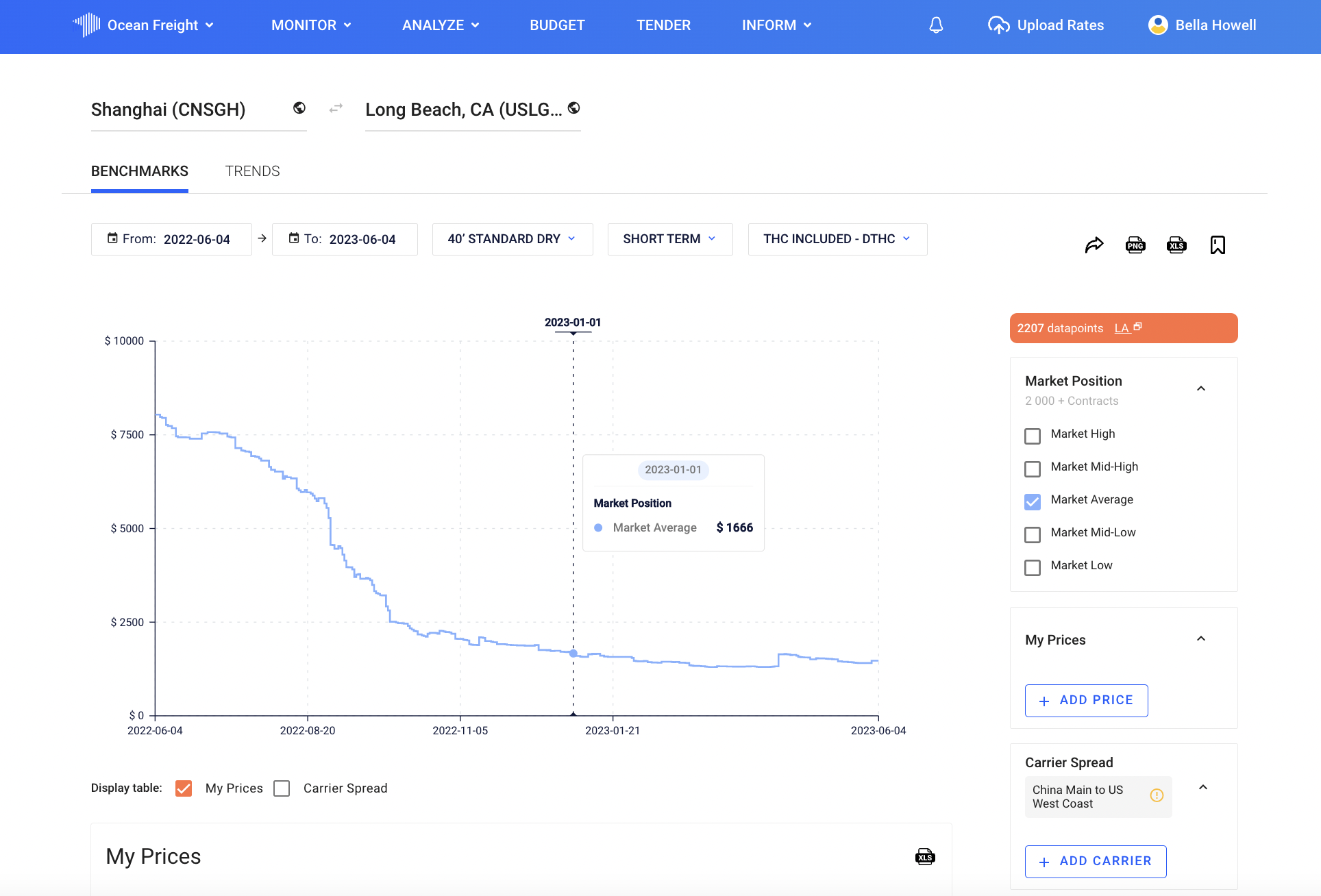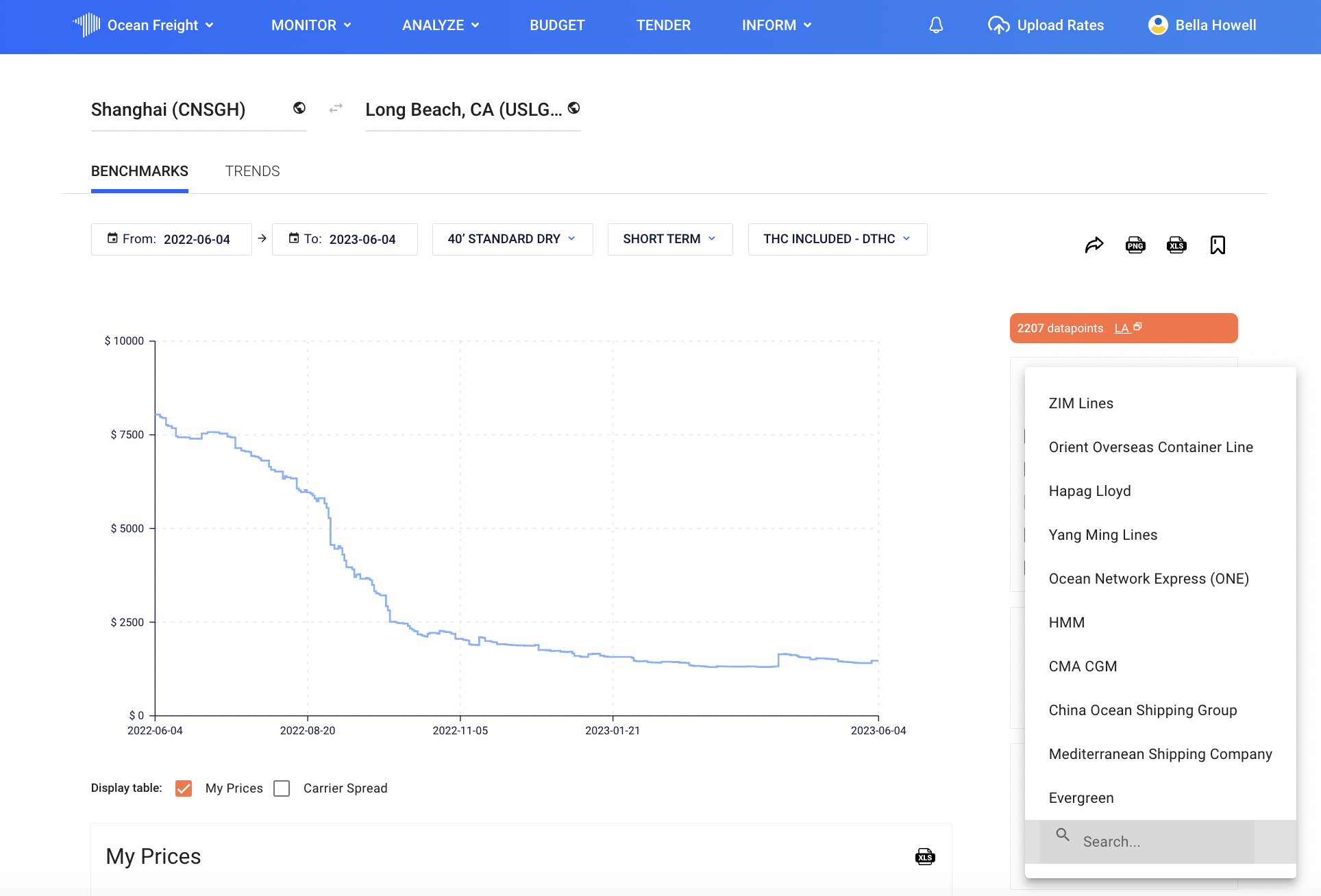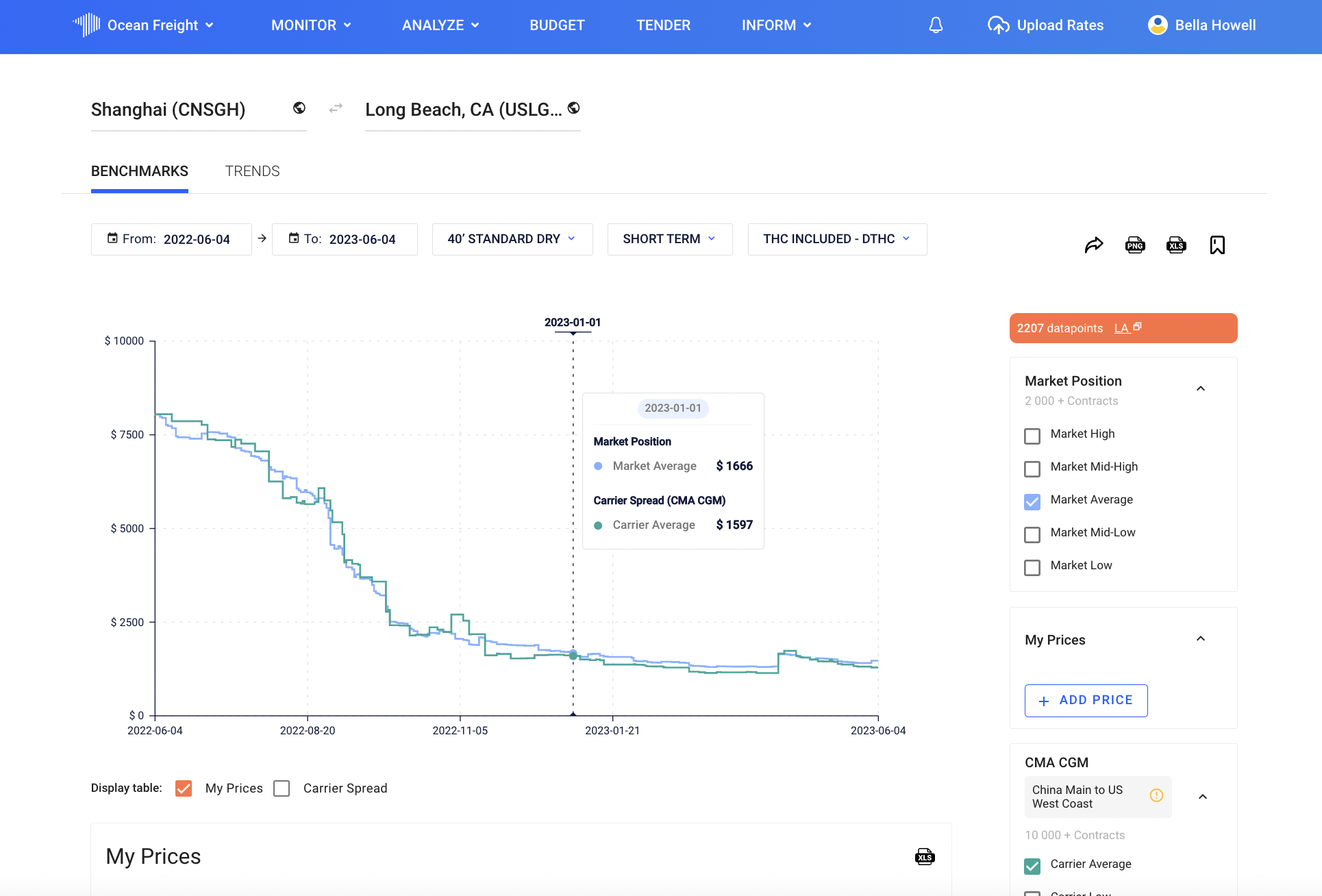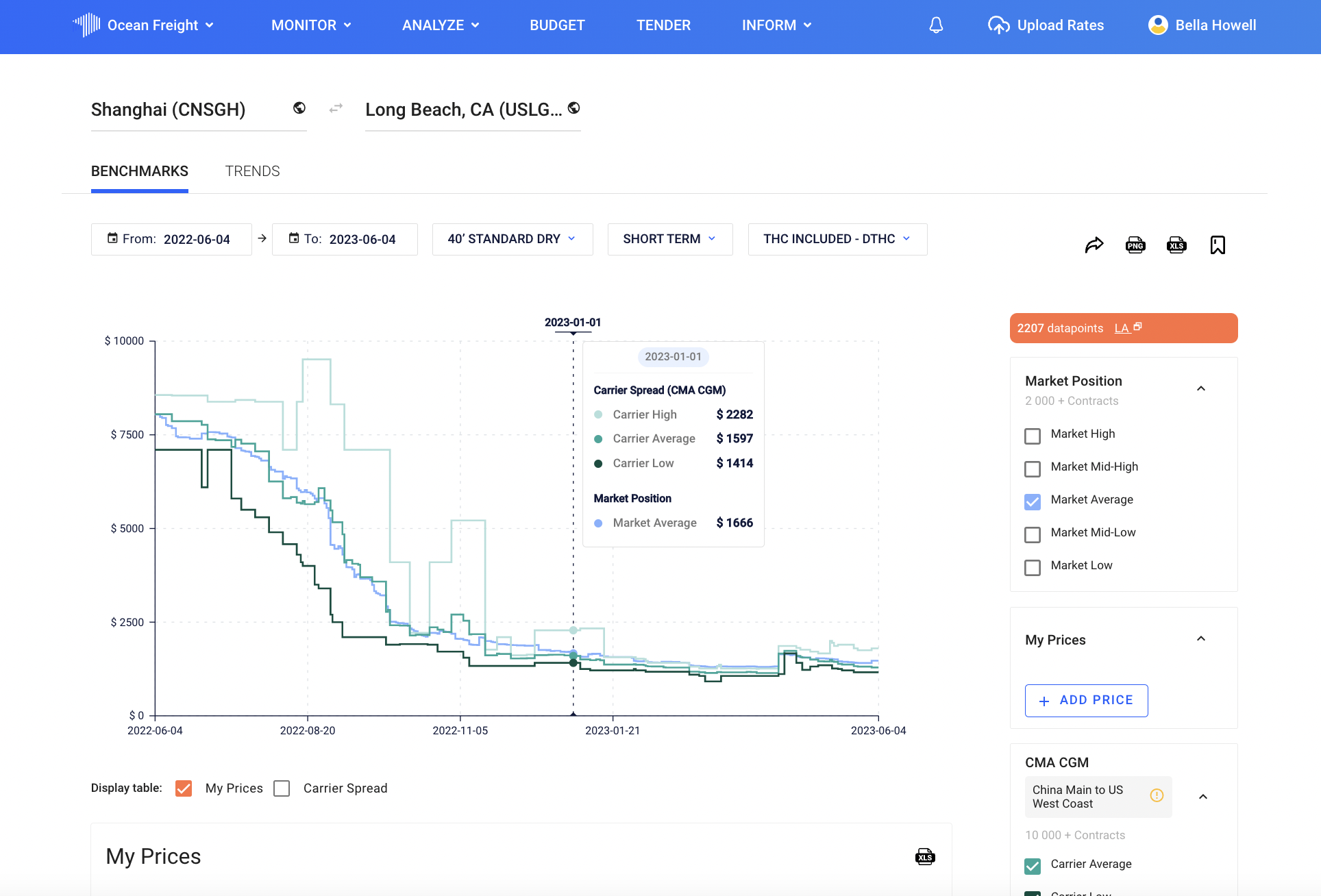 Features


Covering major carriers on over 40 regions

Select, view and focus on market

prices by carrier

Easily display pricing methodology,

including total amount of contracts

per carrier

Compare the market high, low and

average by carrier for both the long

and short market

Streamlined graph view displaying

prices over time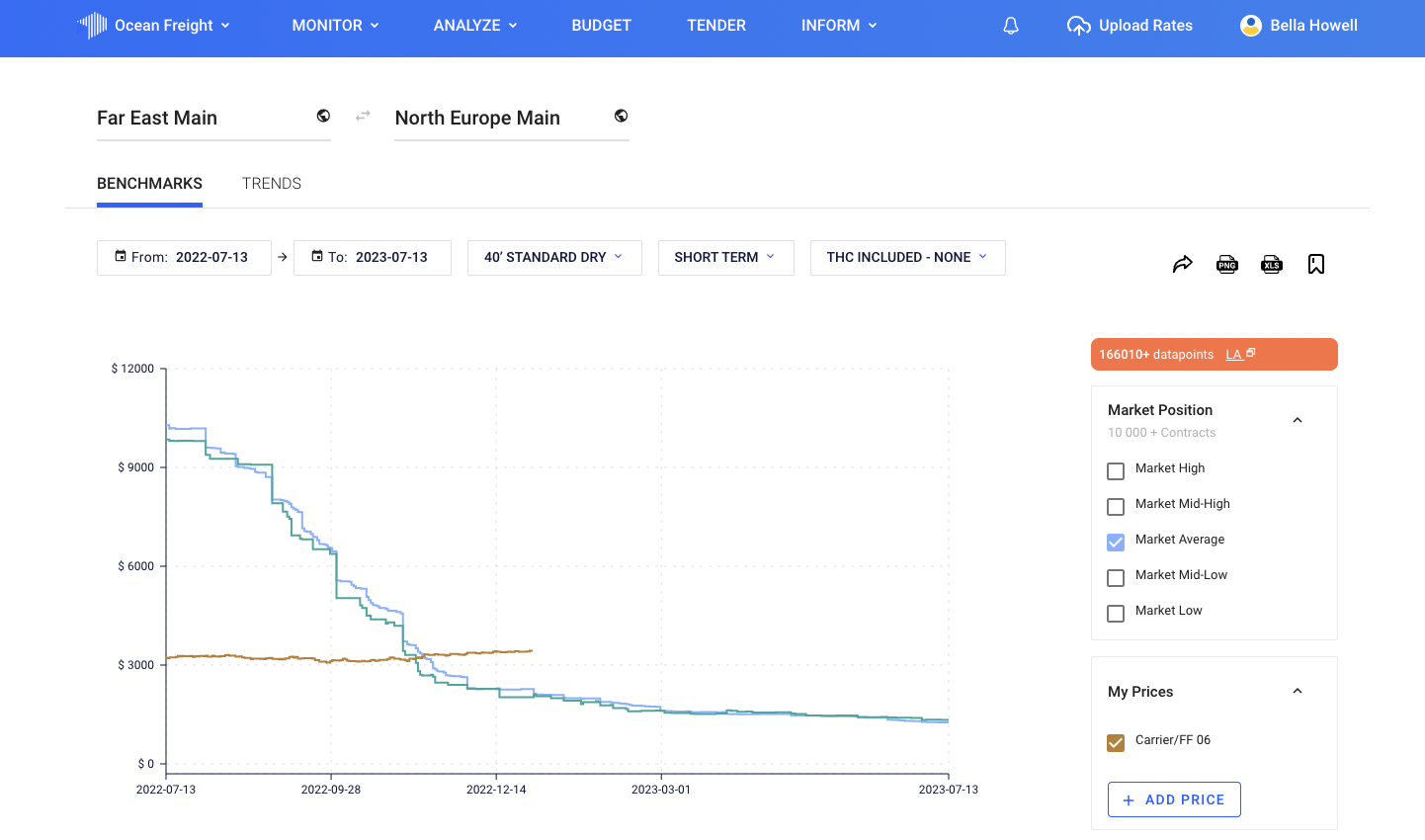 Learn how Xeneta and our carrier spread feature can help strengthen your negotiations and strategic partnerships
Insert your details to request a demo - you won't believe your eyes
Fill out the form to send us a message