Automatically benchmark your rates against the real-time market and receive a full report in just a few minutes
Forget spending five+ days on building manual tender benchmark reports — the Tender Benchmark Tool from Xeneta is designed to streamline your tenders and make sure you have all the information you need to source competitive rates and run efficient negotiations.
Make sure your tender, analyst, sales and procurement teams have all the vital market information they need in just a few minutes. Xeneta customers know benchmarking is powerful — auto-benchmarking takes them to the next level.
Tender fast
Make your tenders data-driven and turn your 4-5 round tenders into 2-3 rounds.
Focus on negotiations
Relieve your team of their manual benchmarking tasks and let them focus on what really matters
See results
Customers who use Xeneta data in their tenders have reported a gross margin increase of 2-3%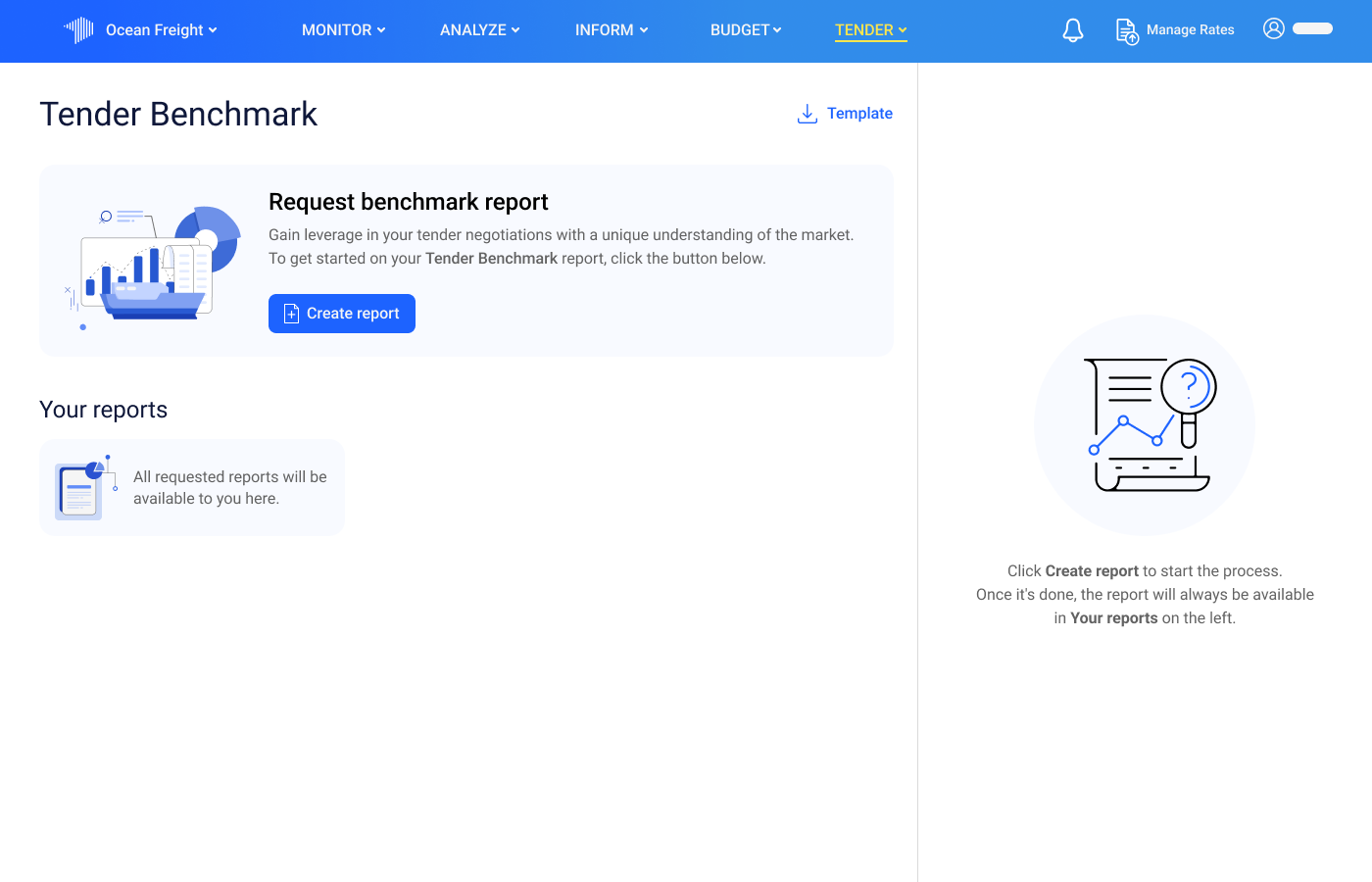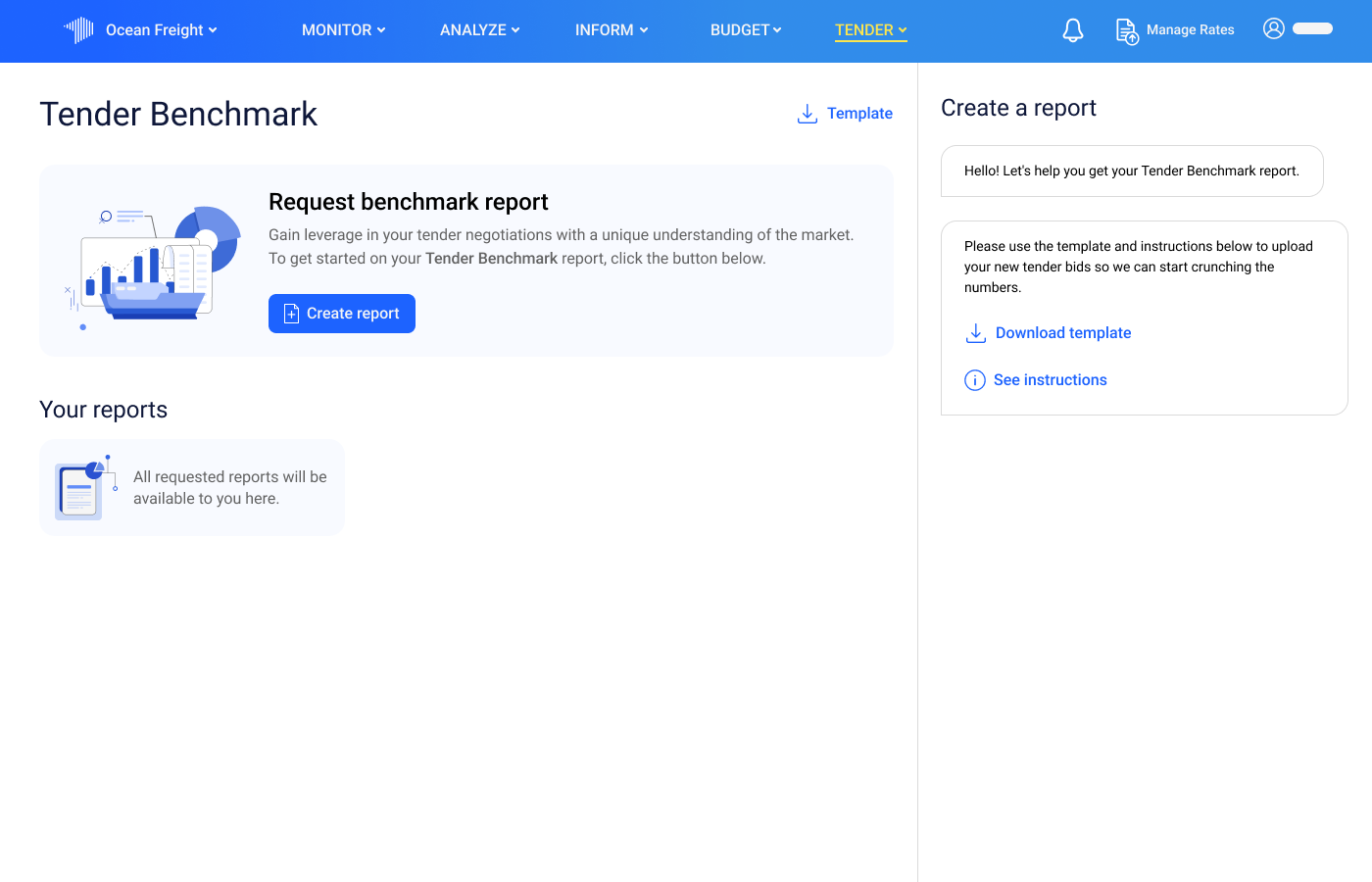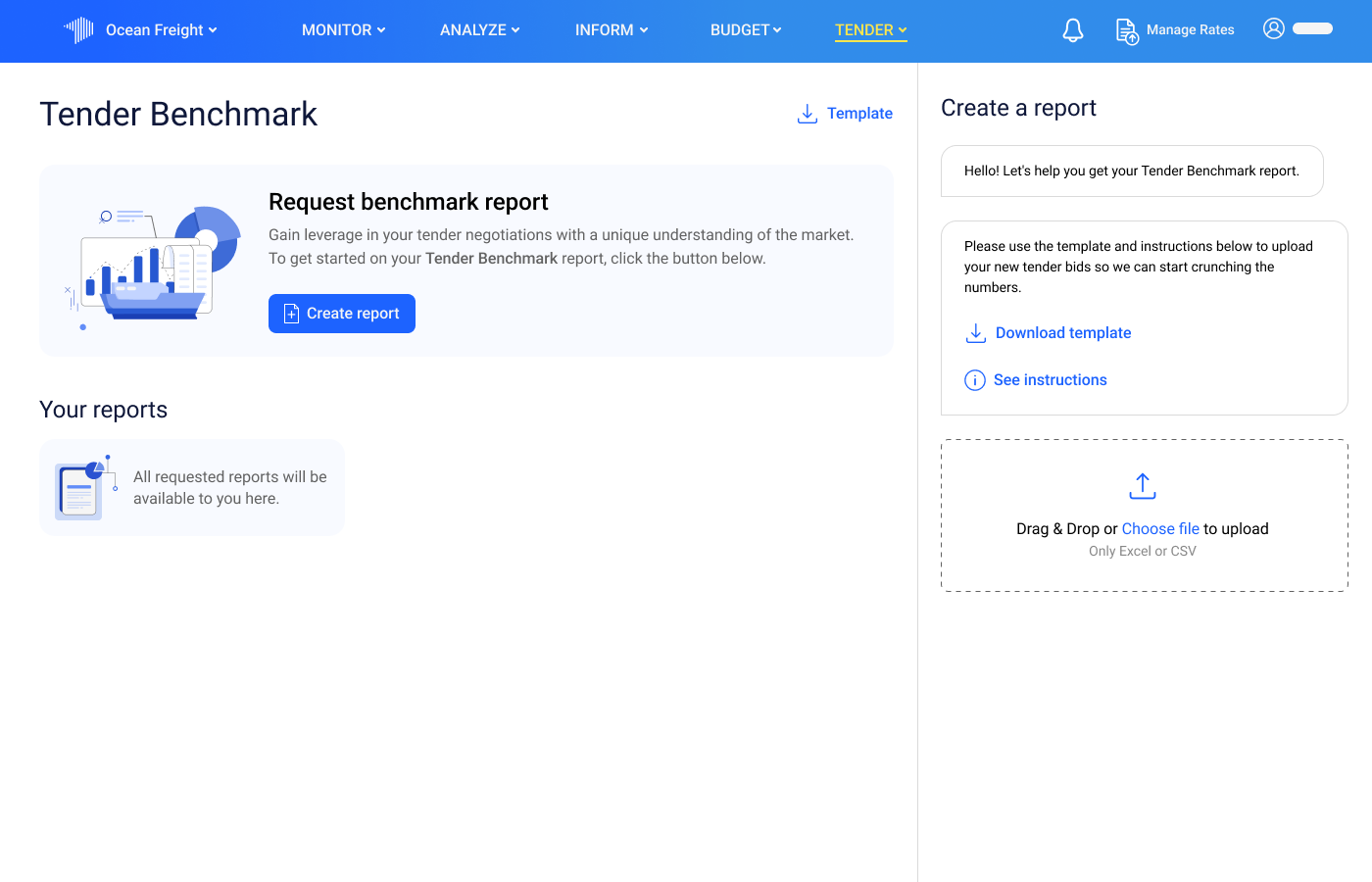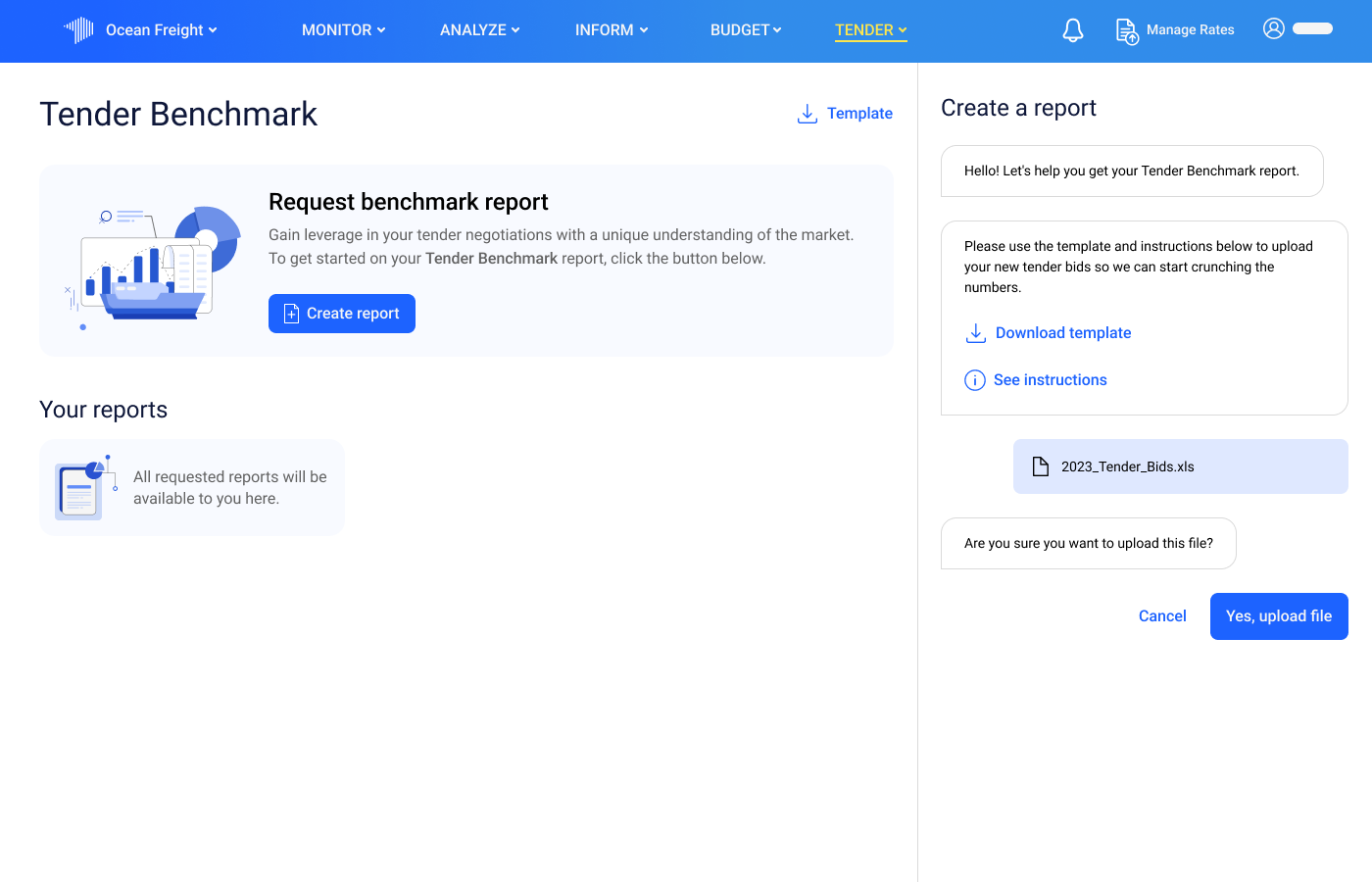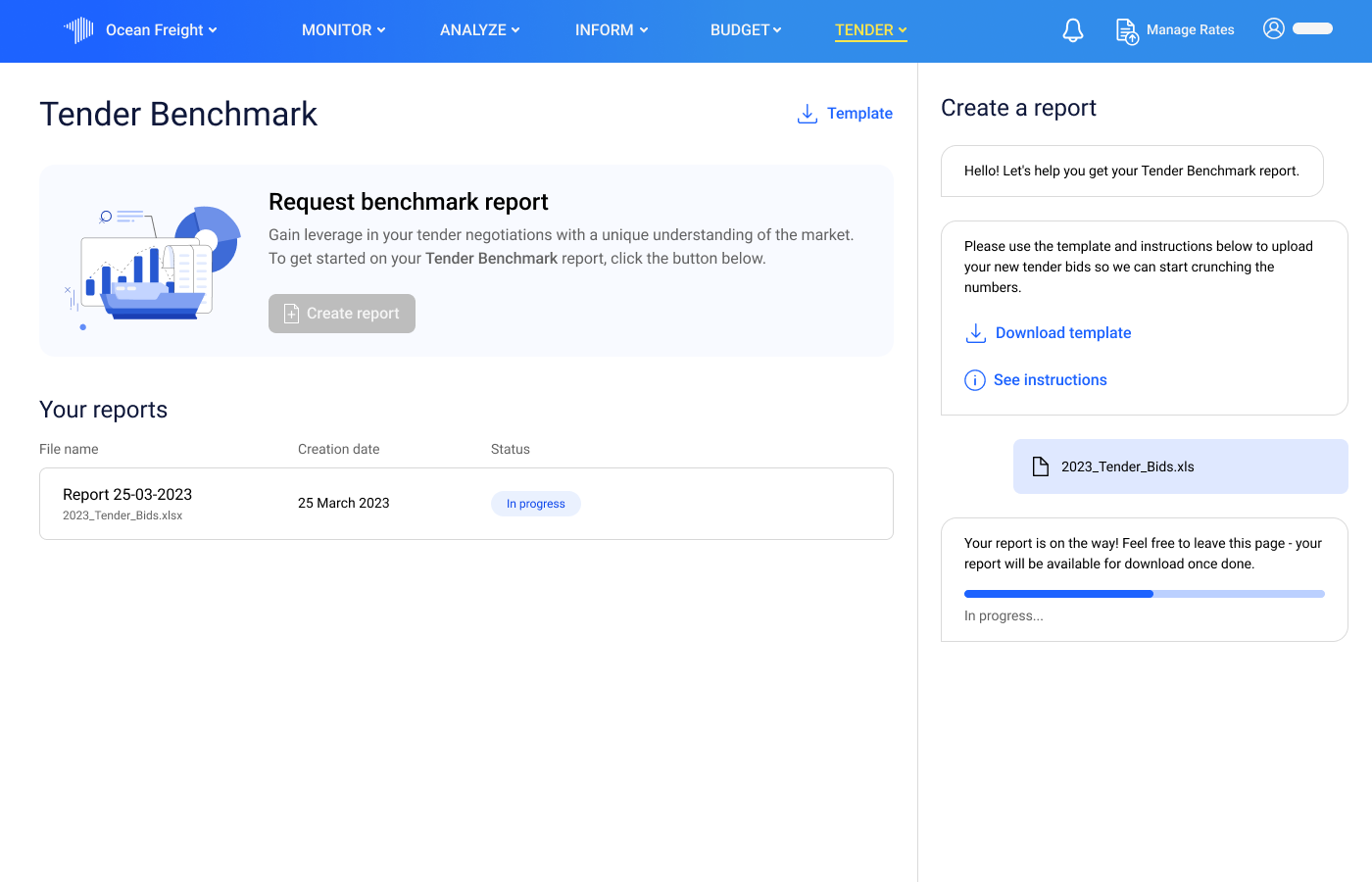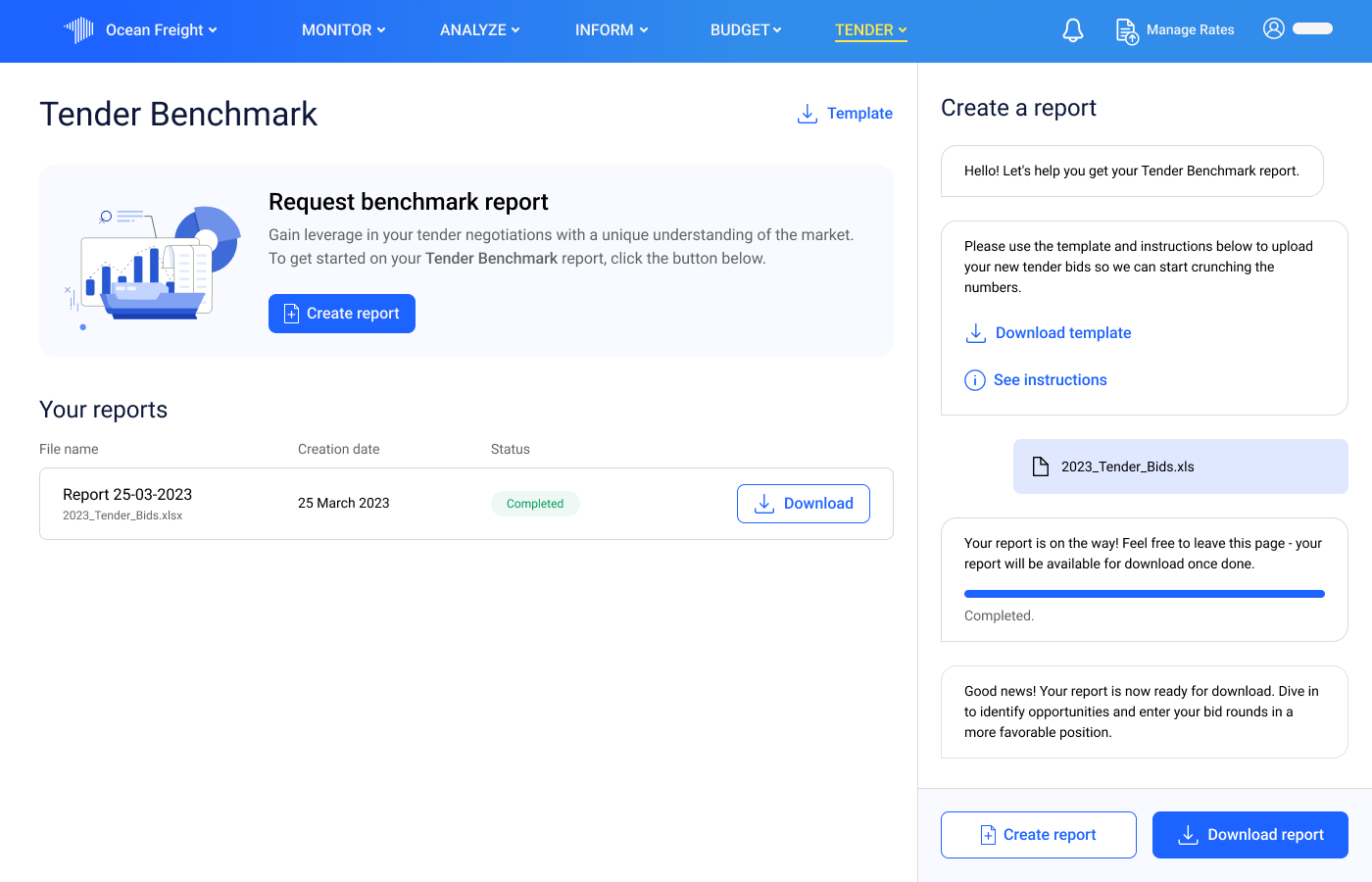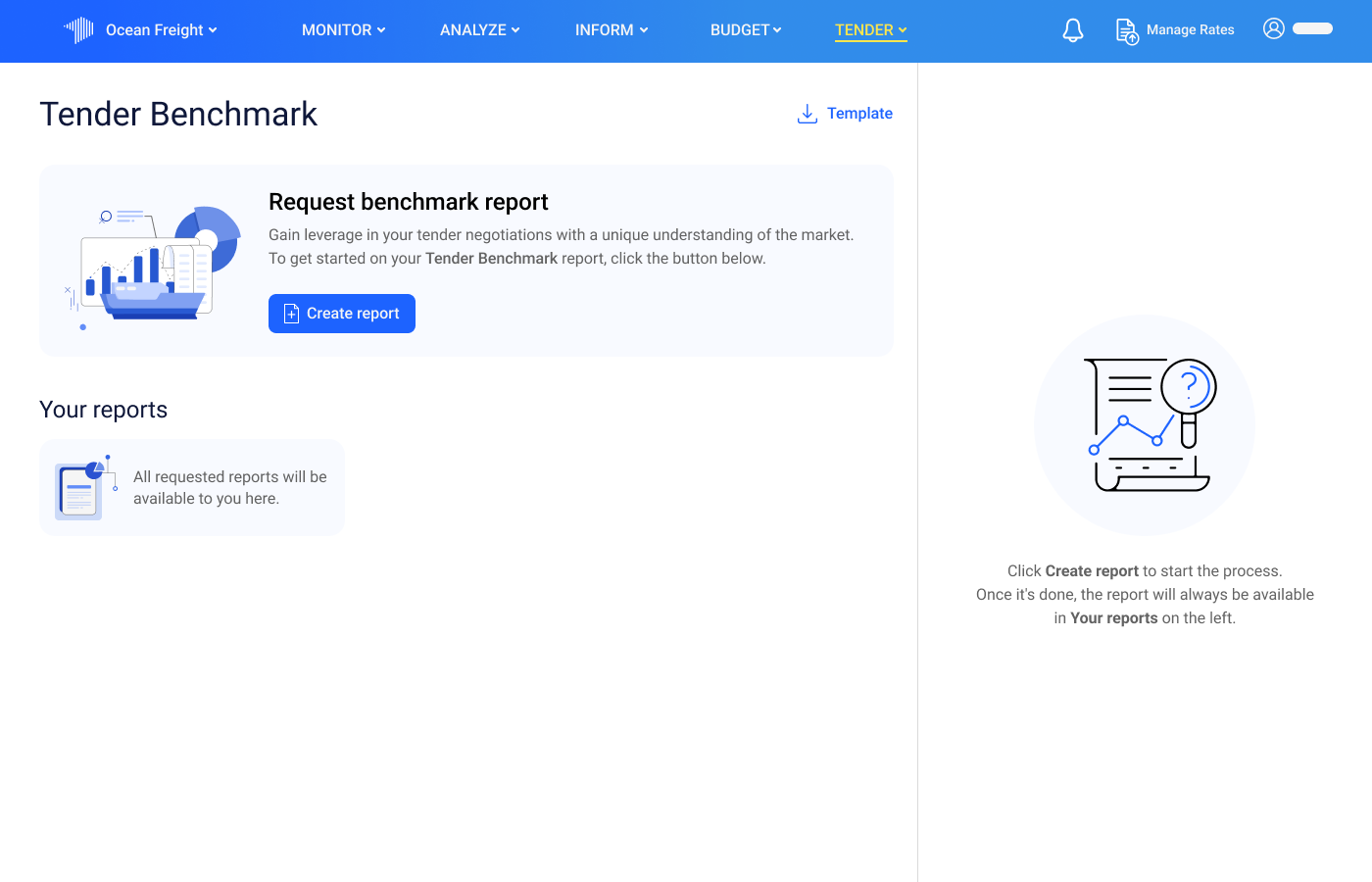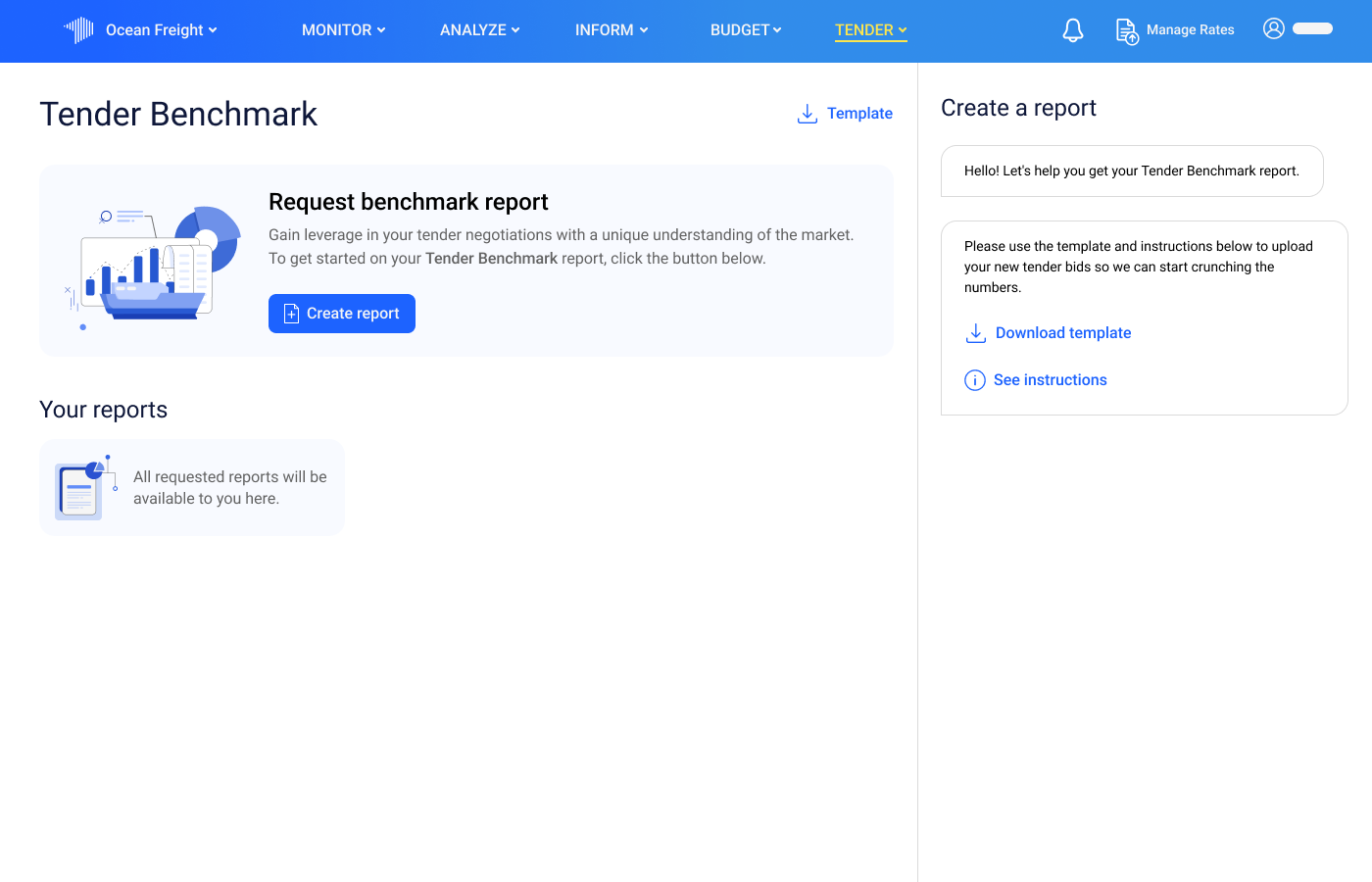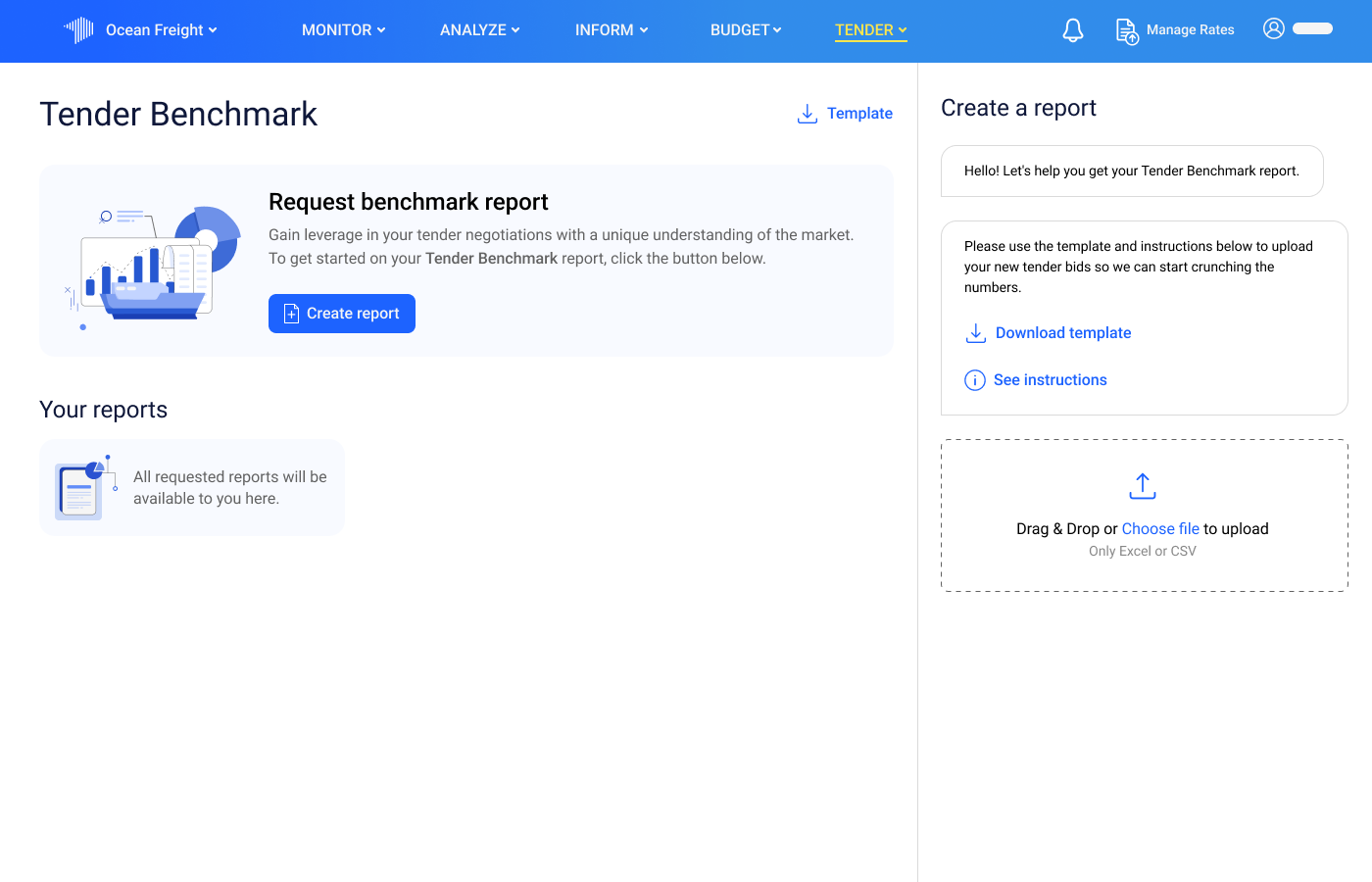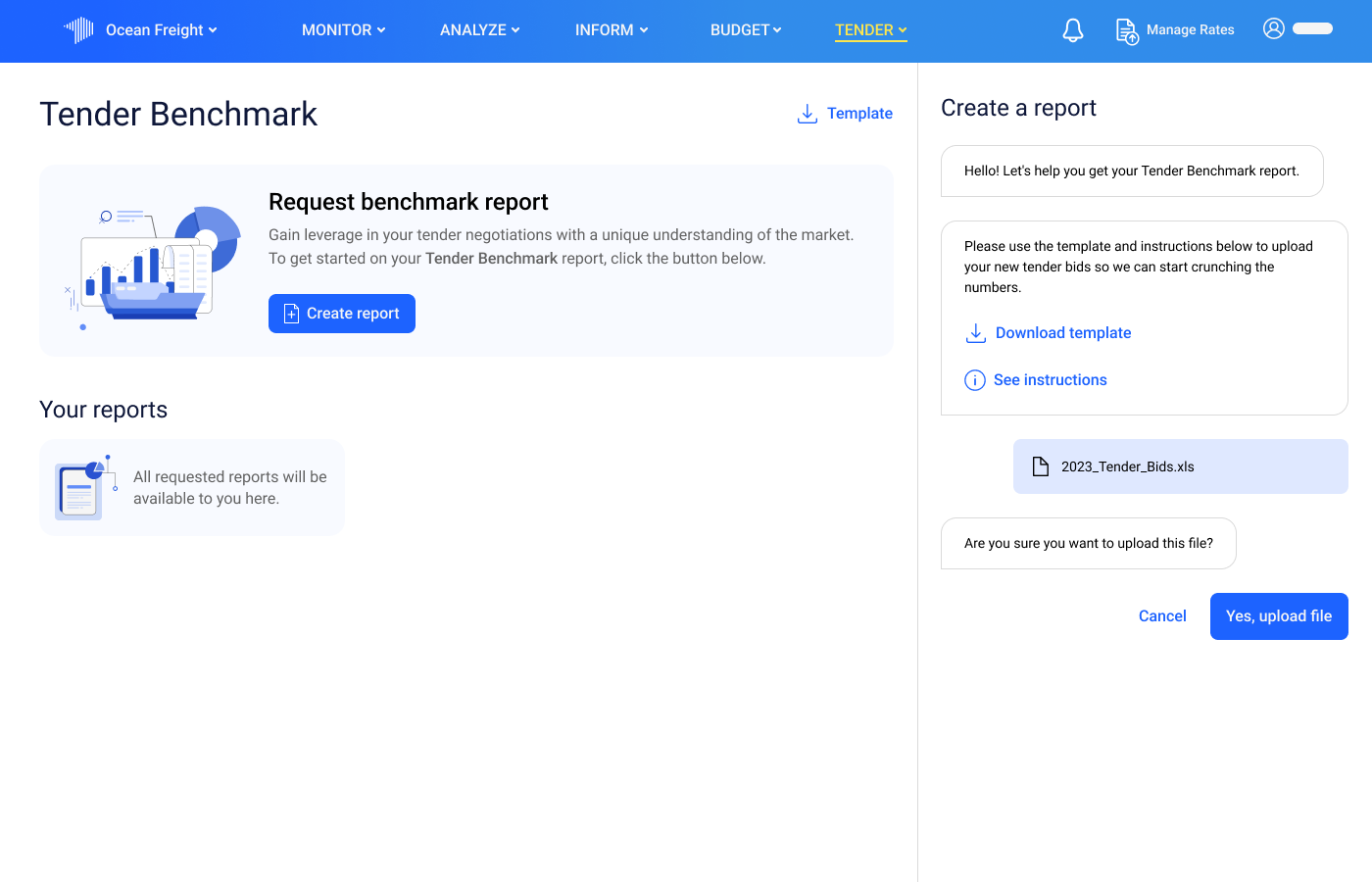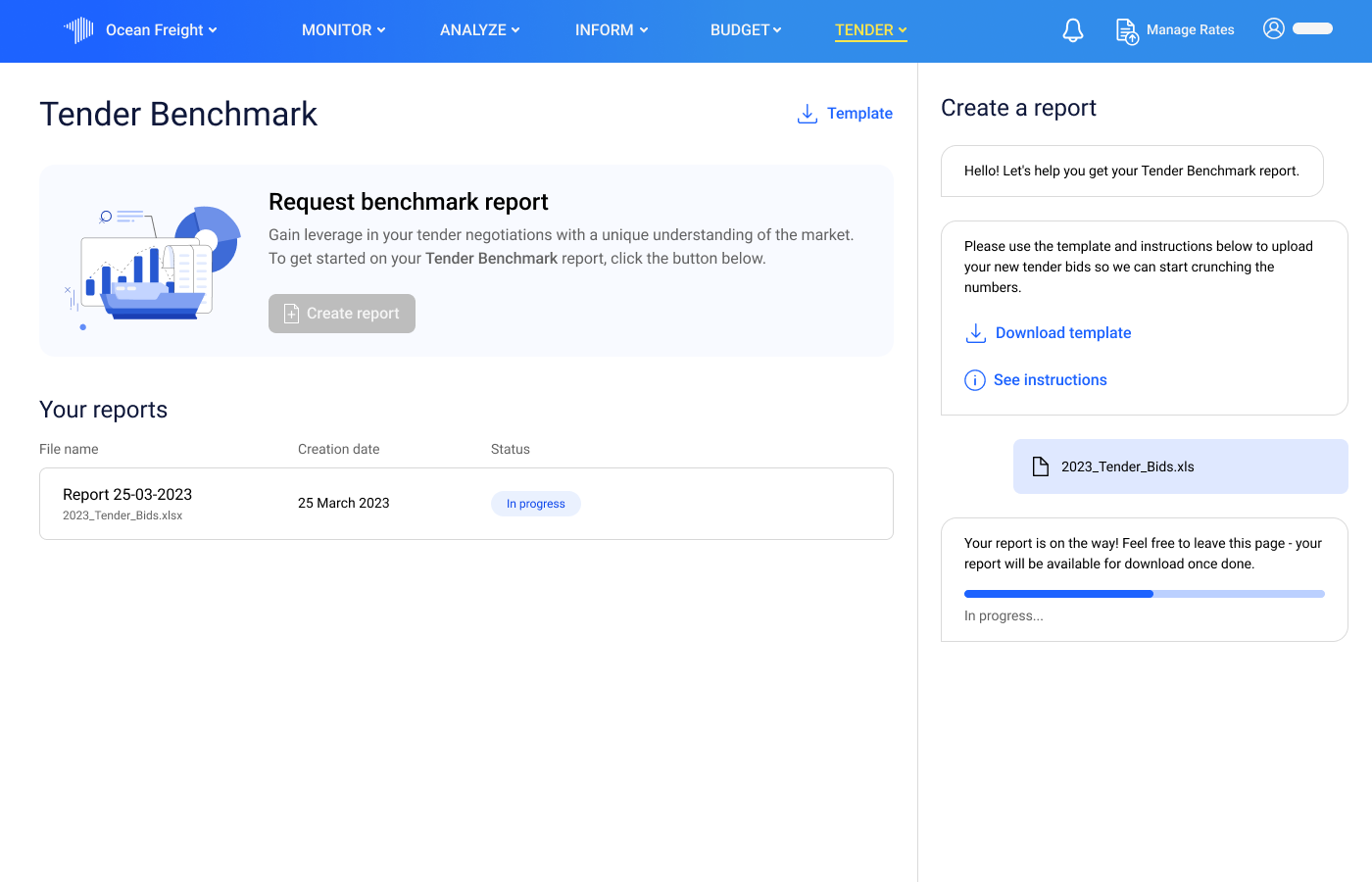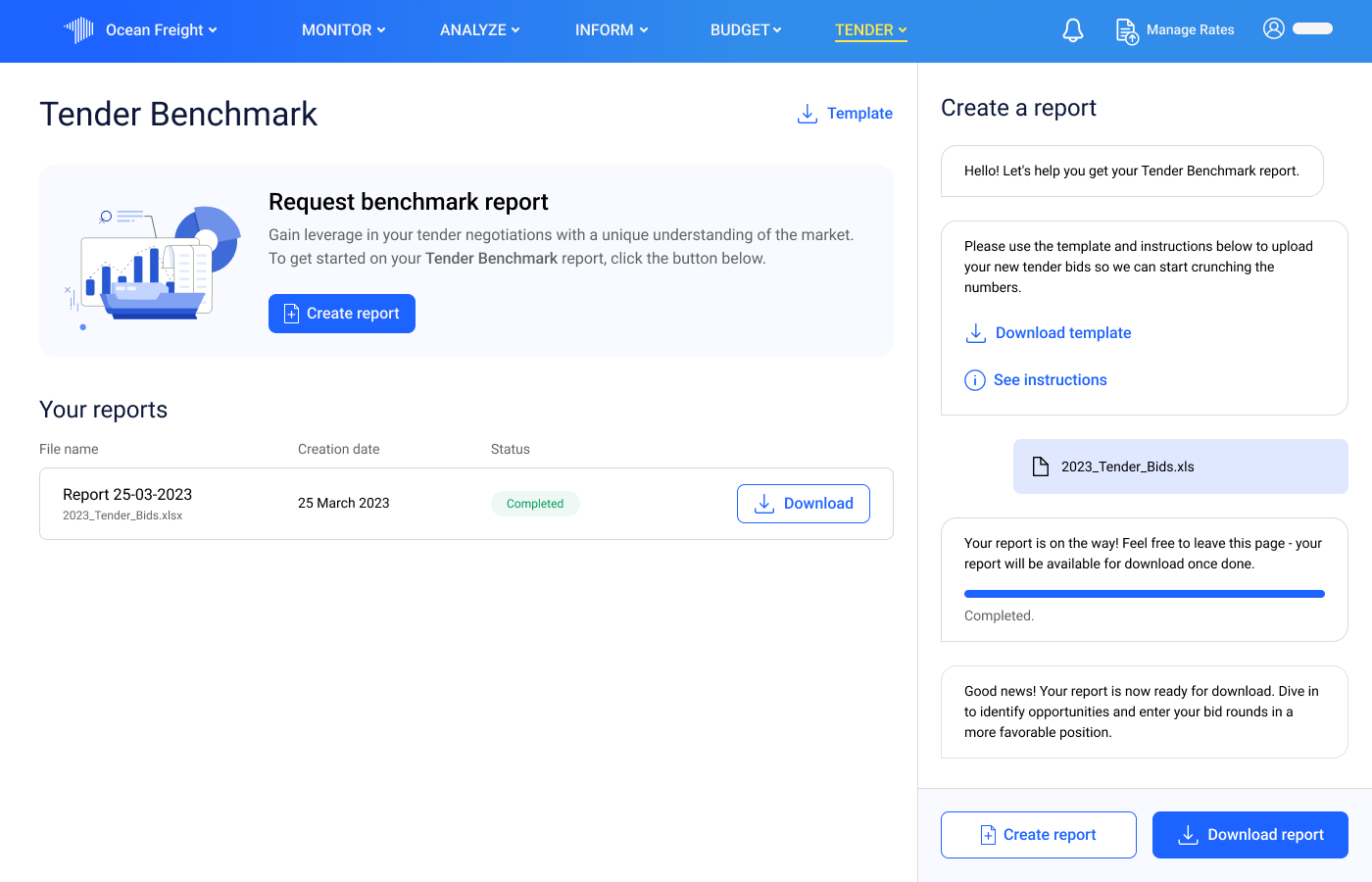 In-depth market analytics
The report generated by the Tender Benchmark Tool shows how you compare to the market low, mid-low, average, mid-high and high on the lanes you specify. You receive this for both short and long contract lengths. All you need to create the report is your origin and destination ports, but by adding extra info, such as your bid rates, the report will be even more valuable.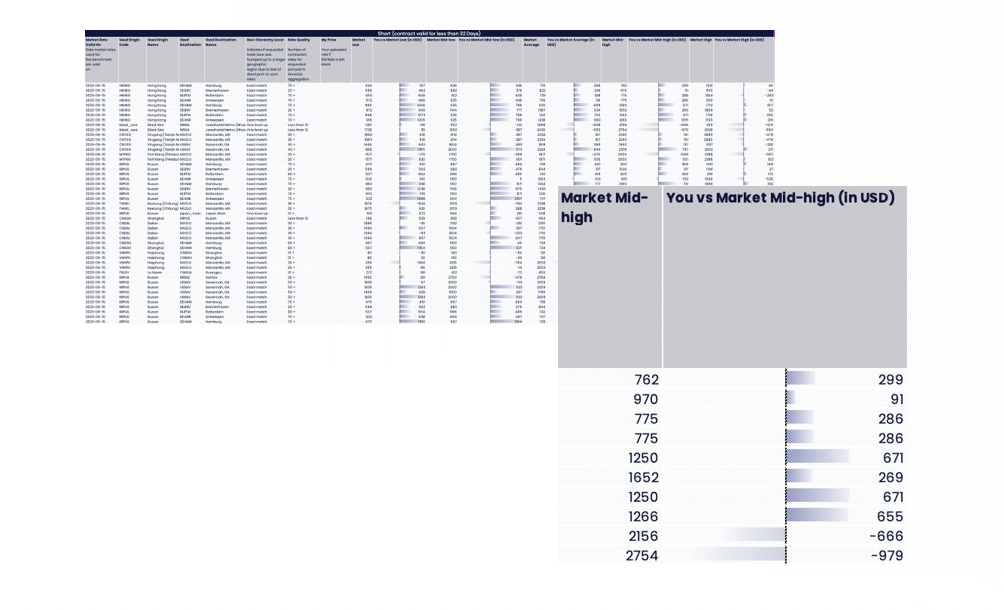 Have a question about the Tender Benchmark Tool?
Send us a message and one of our product experts will be in touch to provide you with the information you need.
Fill out the form to send us a message