Ocean and Air Freight industry comes together at momentous Xeneta Summit.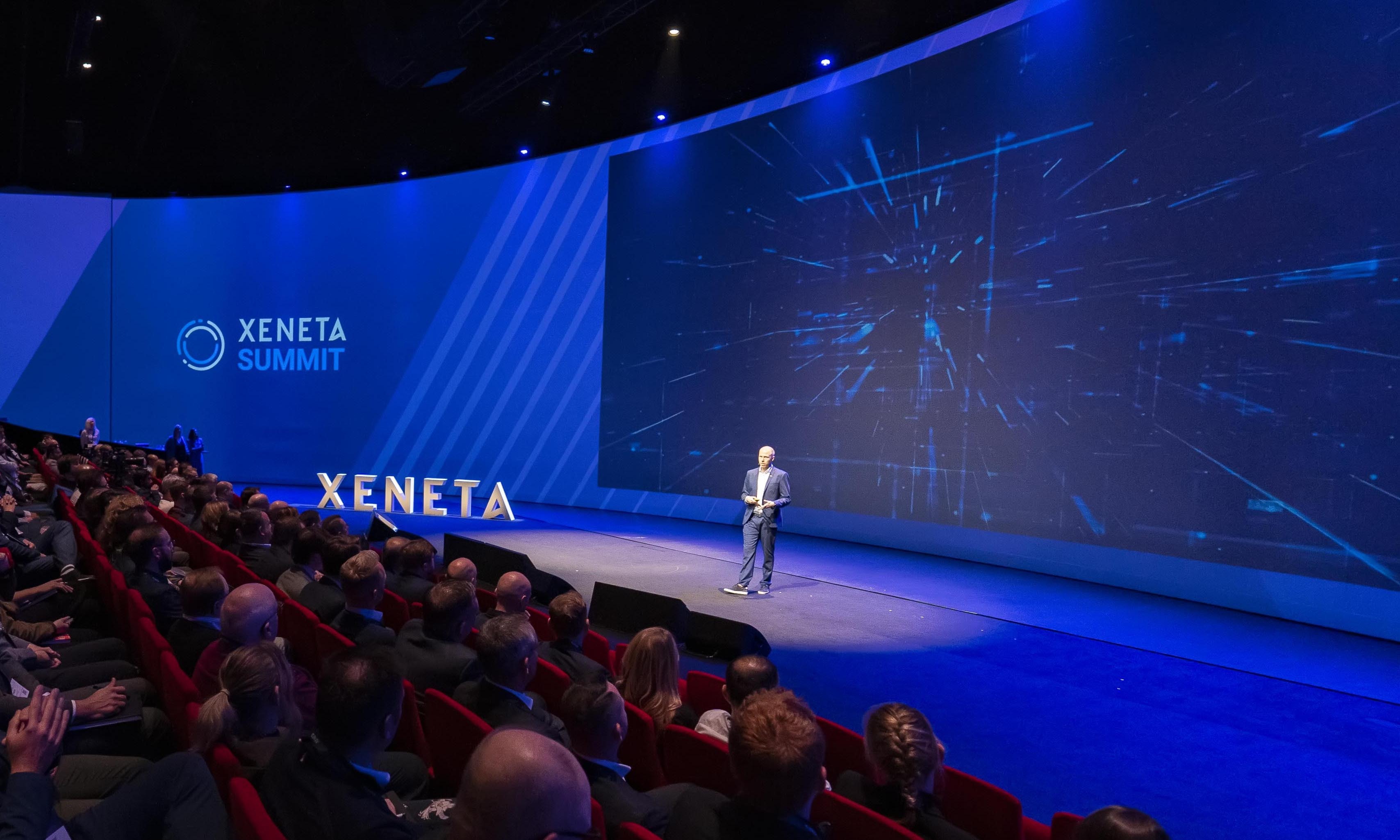 The curtain has come down on a memorable first day at the Xeneta Summit in Amsterdam.
Delegates were treated to a day full of expert speakers and industry leaders who gave us their take on the current state of the market – and where it's heading.
The event was opened by Xeneta CMO Katherine Barrios and CEO Patrik Berglund who welcomed hundreds of visitors to the spectacular Theater Amsterdam.
First up was Sarah Oliver, Xeneta VP of Product, who announced the launch of the new Xeneta 360 initiative.
360 is a complete functionality restructure of the Xeneta platform which will enhance the way users connect, understand, and draw conclusions from various market movements indicators.
We'll have more on this ground-breaking enhancement to the Xeneta benchmarking and market analytics platform throughout our Summit coverage.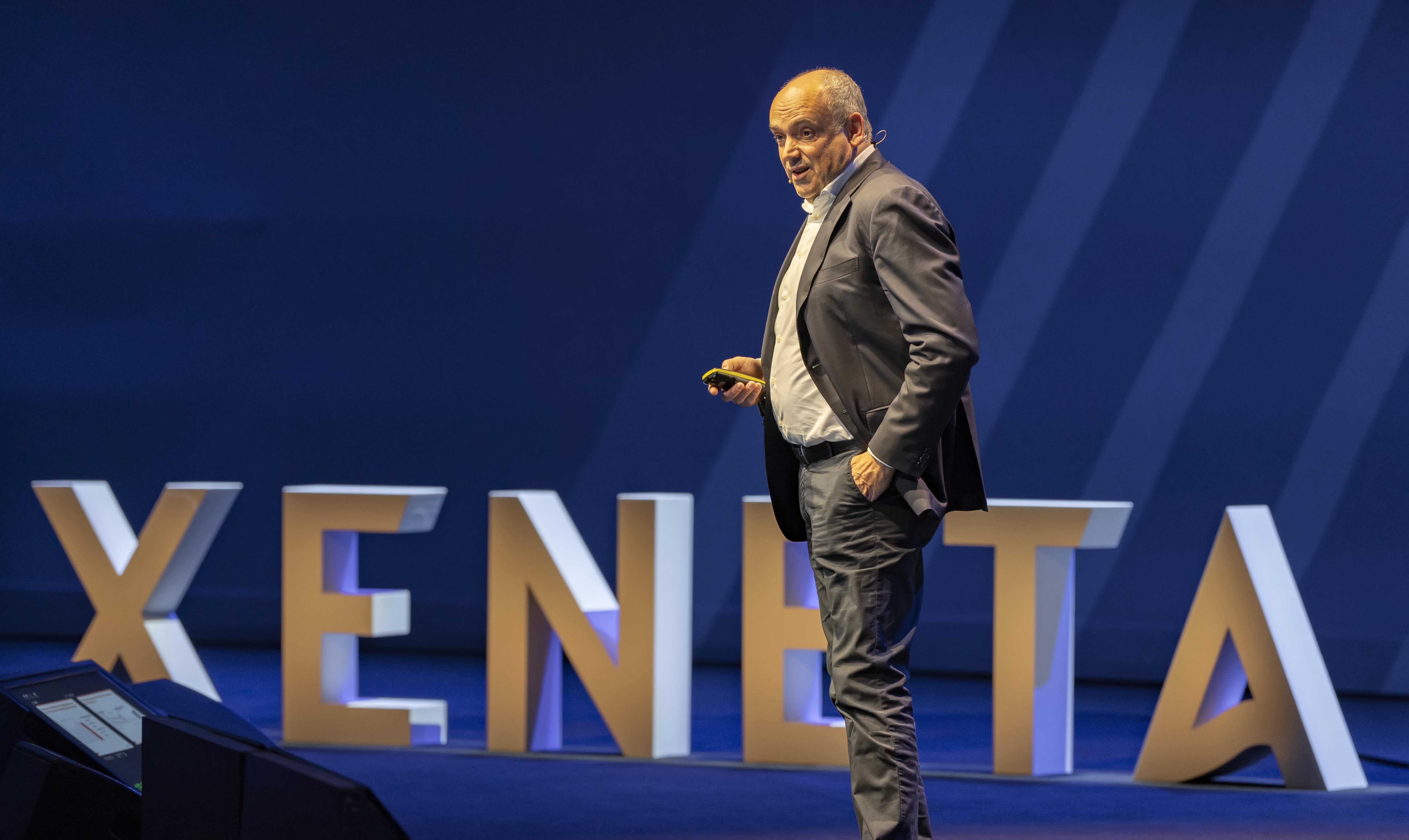 Following that, we had the privilege of welcoming Rolf Habben Jansen, Chief Executive Officer at Hapag-Lloyd, who delivered a keynote covering topics including environmental responsibilities in the ocean Freight Shipping.
He told the attendees: "Aspects such as maintaining a competitive cost position, making sensible investments for better market access, and delivering high quality will become even more important.
"And so will decarbonization – despite rising funding costs and the question of alternative fuel availability, the sector must prioritize cleaner practices and lower-emission transport solutions. This will require us to invest and form partnerships to help scale up, especially the production of green fuels."
"After all, sustainability is a collective task and together we can move faster than alone."
To read more about Rolf Habben Jansen's keynote, please visit our latest press release.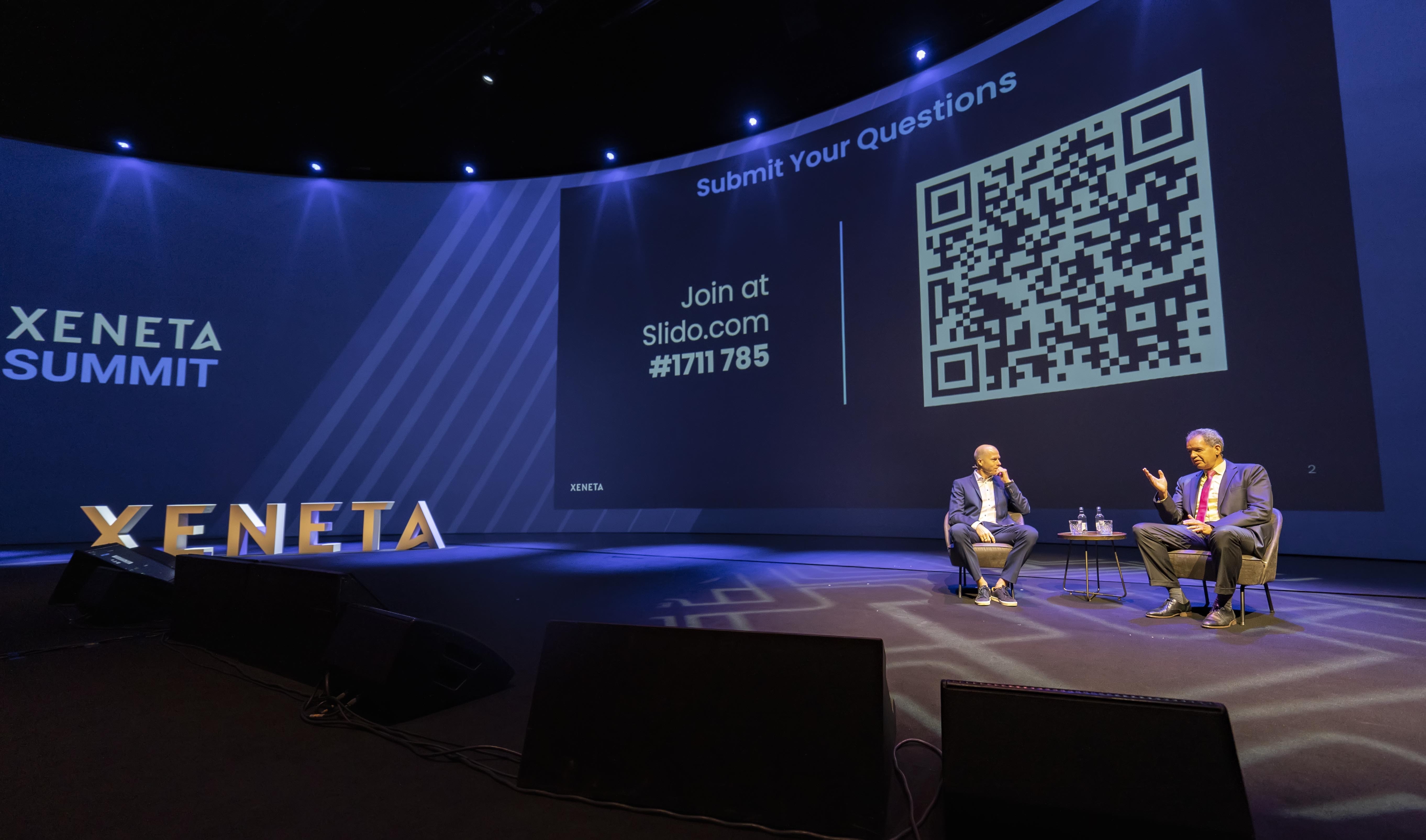 We also had the privilege of welcoming Stanley Smulders, Director Marketing & Commercial, Ocean Network Express (ONE), to deliver a fascinating Q&A keynote with Patrik Berglund.
The pair fielded questions from the packed-out Theater Amsterdam, covering topics including the challenges for carriers to balance capacity and demand in the coming years – and the potential for index-based pricing to play its part.
We'll have more on Stanley Smulders' keynote coming soon…

Our third keynote saw us take to the skies with a fascinating insight on air freight by Adriaan den Heijer, Executive Vice President, Air France KLM Martinair Cargo (AFKLMMP).
This keynote covered the changing horizon for air freight in terms of emerging technology and sustainability.
Adriaan den Heijer said: "The industry landscape is changing rapidly, with a huge industry-wide shift from offline to online channels. Since 2018, when AFKLMP Cargo introduced myCargo, we have seen exponential online growth.
"Winners in air cargo distribution seamlessly orchestrate across channels and offer highly personalized online sales interactions."
On their environmental priorities, he added: "We feel it is our responsibility to be at the forefront of a more sustainable airfreight industry and accelerate our environmental transition.
"As the airfreight industry is a complex ecosystem, we work closely with our customers and industry partners to take on this challenge together."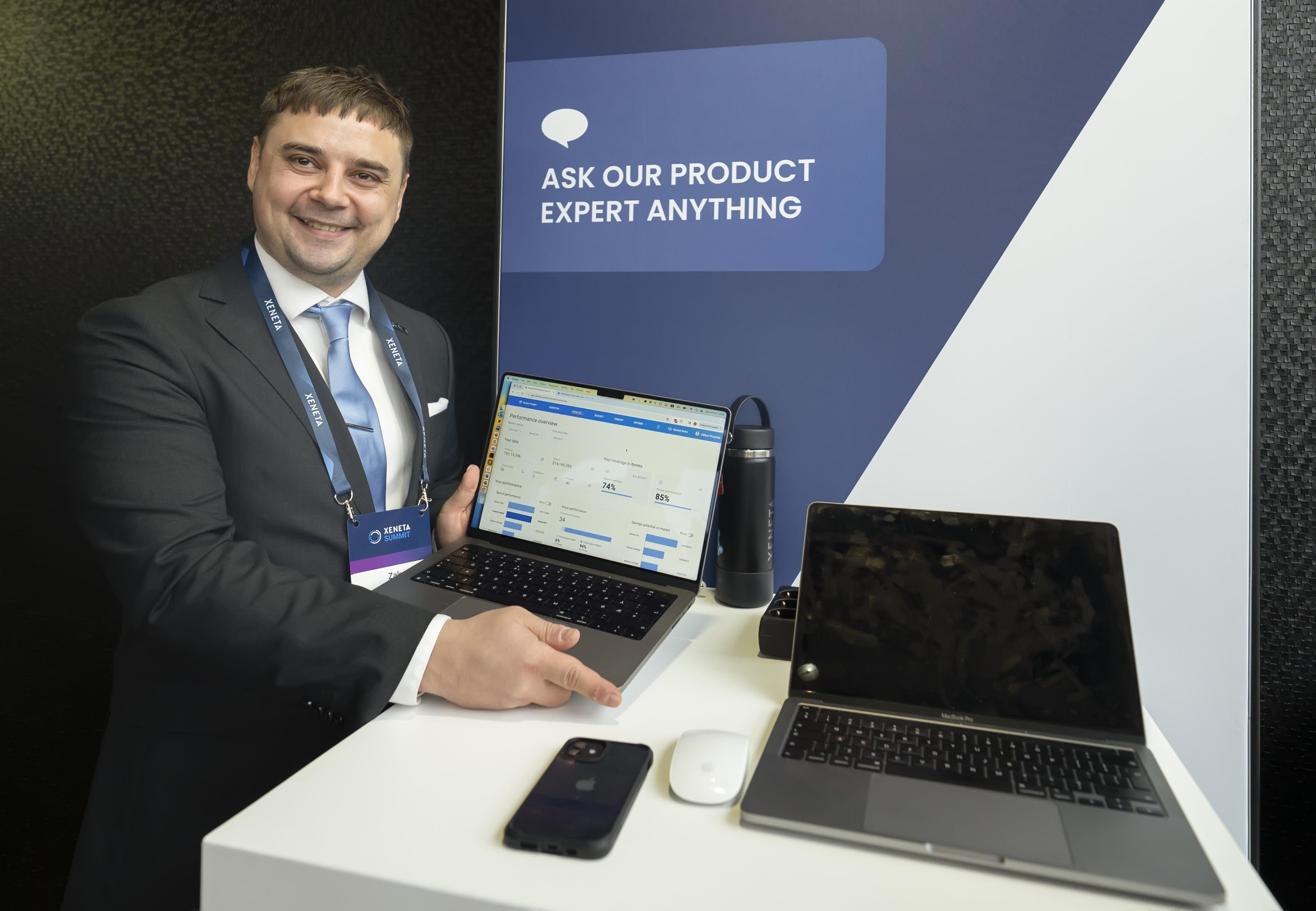 The afternoon got under way with an enlightening session focusing on the challenges – and opportunities – for shippers in a consistently disruptive market. This panel discussion featured Julia Myroshnychenko, Global Category Team Lead Logistics at Henkel, and Marco Eipper, Director Cloud Logistics at Microsoft, who were joined by Michael Braun, Xeneta VP Customer Success.
The Summit was then treated to a session entitled "The Supply Chain Crystal Ball – 2024 Projections". This featured a hugely experienced panel of Peter Sand, Xeneta Chief Analyst; Jan Tiedemann, Shipping Analyst at Alfaliner; Nigel Pusey, CEO of Container Trades Statistics and Non-Executive Director of Maritime and Coastguard Agency; and Daniel Richards, Associate Director of Maritime Strategies International.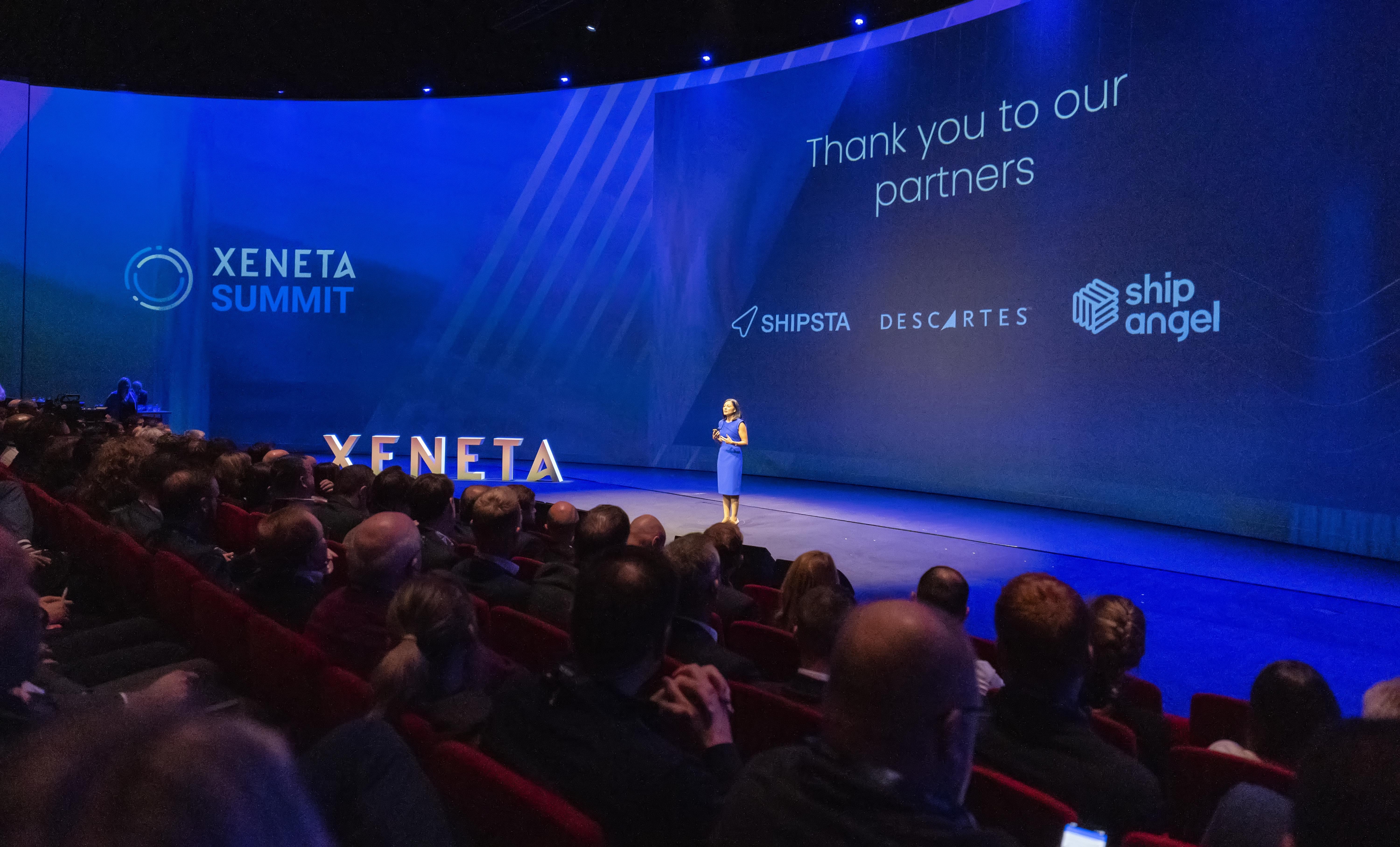 The day was wrapped up by Peter Sand and Neil Dekker, Senior Analyst at Infospectrum, who discussed whether or not the container market profit boom has burst, and Erik Devetak, Xeneta Chief Data Officer, who discussed the impact of geopolitics on supply chain costs.
We will have an in-depth round-up of the many fascinating topics discussed – as well as a photo gallery – in the coming days.
Thank you to everyone who attended Day 1 of the Xeneta Summit – we hope you enjoyed it as much as we did!
Stay tuned for coverage of Day 2 of the Xeneta Summit in our blog tomorrow.