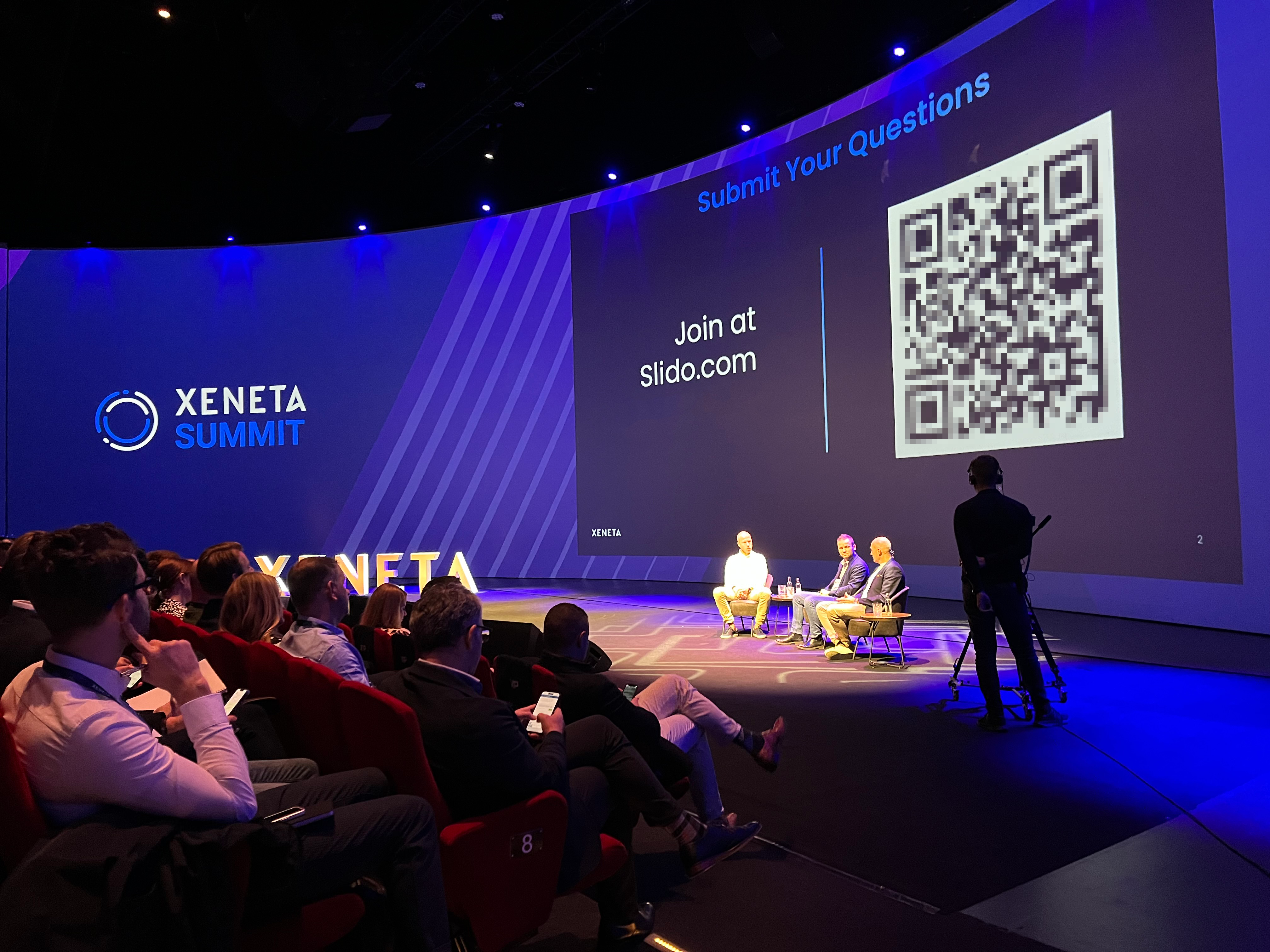 It has been an unforgettable and hugely successful Xeneta Summit 2023 as the ocean and air freight shipping industry came together for two days of expert insight, discussion and analysis.
All good things must come to end and, as we bid farewell to the spectacular Theater Amsterdam, let's look back at the second day of the Xeneta Summit.
Day 2 had a lot to live up to after the first day of the summit which saw keynote sessions from industry leaders including Rolf Habben Jansen, Chief Executive of Hapag-Lloyd, and Adriaan den Heijer, Executive Vice President, Air France KLM Martinair Cargo (AFKLMMP).
First up was a highly-interesting discussion on Index-based pricing in ocean freight shipping. This session was led by Patrik Berglund, Xeneta CEO, who discussed the merits of index-based pricing for shippers and carriers with Mads Drejer, COO/CCO at Scan Global logistics, and Michael Barsøe Friis, Global Category Manager Transportation at Danfoss.
Index-based pricing has been a hot topic during the Xeneta Summit following a keynote discussion with Stanley Smulders, Director of Marketing & Commercial, Ocean Network Express (ONE).
For a closer look at what Stanley Smulders had to say, read here.
Of course, what most people at the summit wanted to learn about was how to drive efficiencies in their supply chains. Our next session was led by Thorsten Diephaus, Xeneta VP of Strategic Alliances, who talked to delegates about streamlining processes with API and Tender Benchmark.
No doubt there were people leaving Thorsten's session with some great ideas to take home with them.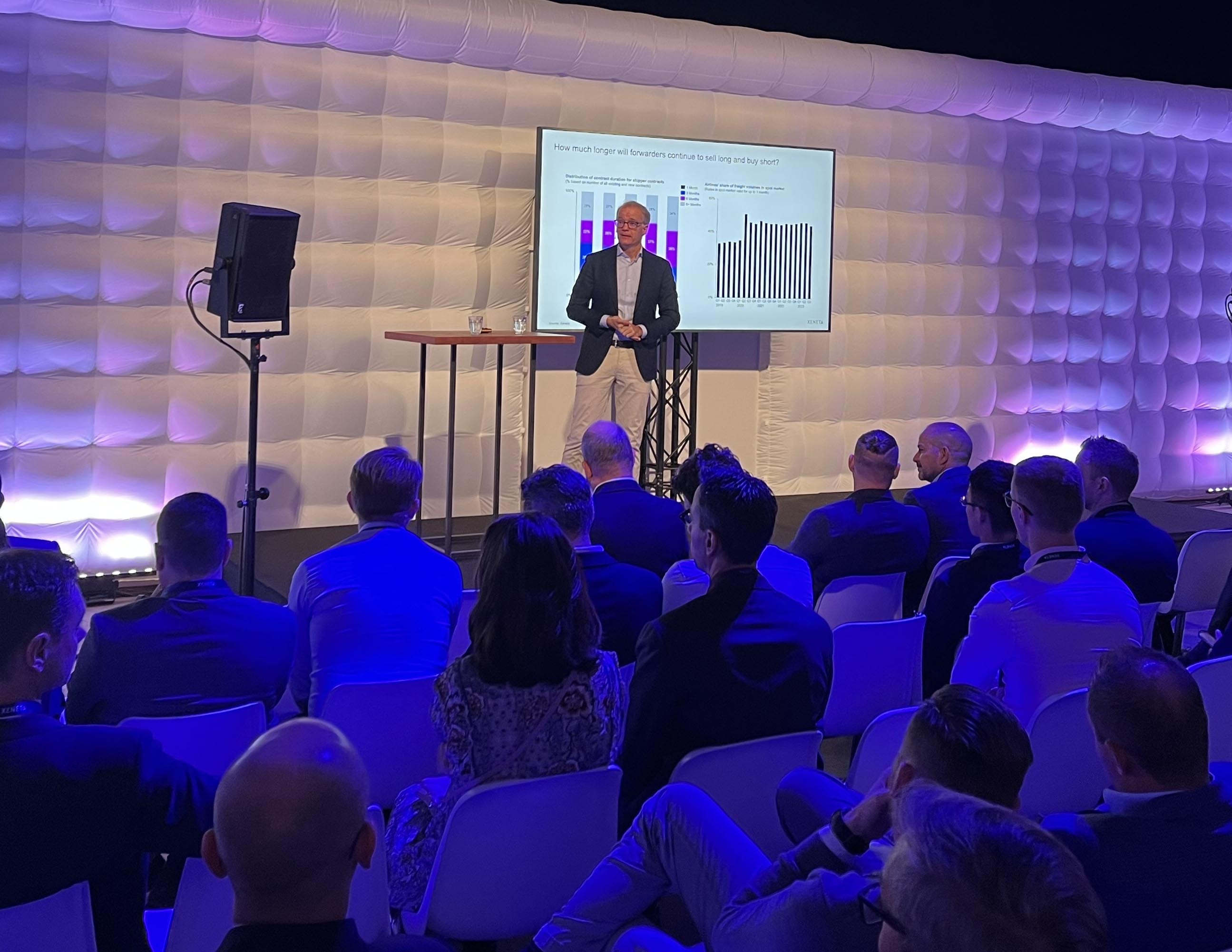 Just when you thought the Xeneta Summit couldn't get any bigger, Day 2 saw the introduction of a new stage dedicated to air cargo freight.
This stage proved to be hugely popular with an array of expert speakers sharing their thoughts with capacity audiences.
The stage was opened by Niall van de Wouw, Xeneta Chief Airfreight Officer, and Wenwen Zhang, Xeneta Shipping Analyst. They shared the way Xeneta has strengthened our air freight benchmarking and analytics platform in 2023, including a 104% increase in temperature controlled data points, 52% increase in daily data points in shipper contracts and a 25% increase in the number of airline data providers.
Niall then set the scene for discussions on air freight.
He said: "Over the last 20 years it has proven very difficult to make money from freighter aircraft.
"You can't do anything about your fixed costs – your fuel and the cost of your aeroplane. If the rates remain at the current level it is very difficult to have a profitable freighter rotation.
"You might have one leg that is profitable, but you have got to bring the plane back, so it's the backhaul that's causing all sorts of issues.
"Therefore, I think we will see less flights to rationalise the network, and over time you will see rates increase because, in the end, airlines need some kind of cushion in order to operate and history has shown the market is willing to pay."
Delegated then had the privilege of listening to a stellar line-up of speakers from the air freight industry.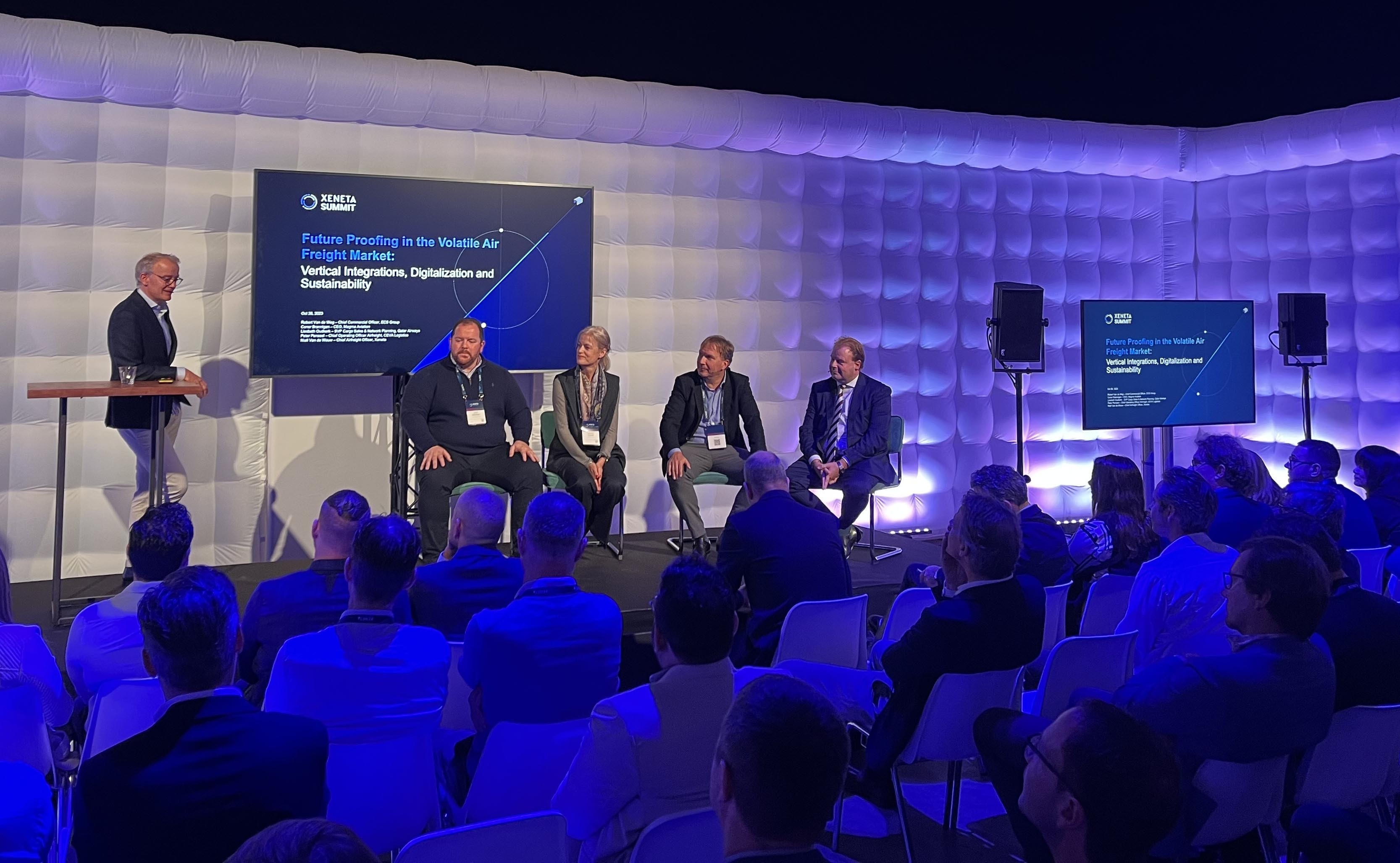 Firstly we discussed future proofing in a volatile market with Robert Van de Weg, Chief Commercial Officer at ECS Group, Conor Brannigan, CEO at Magma Aviation, Liesbeth Oudkerk, SVP Cargo Sales & Network Planning at Qatar Airways and Peter Penseel, Chief Operating Officer Airfreight at CEVA Logistics.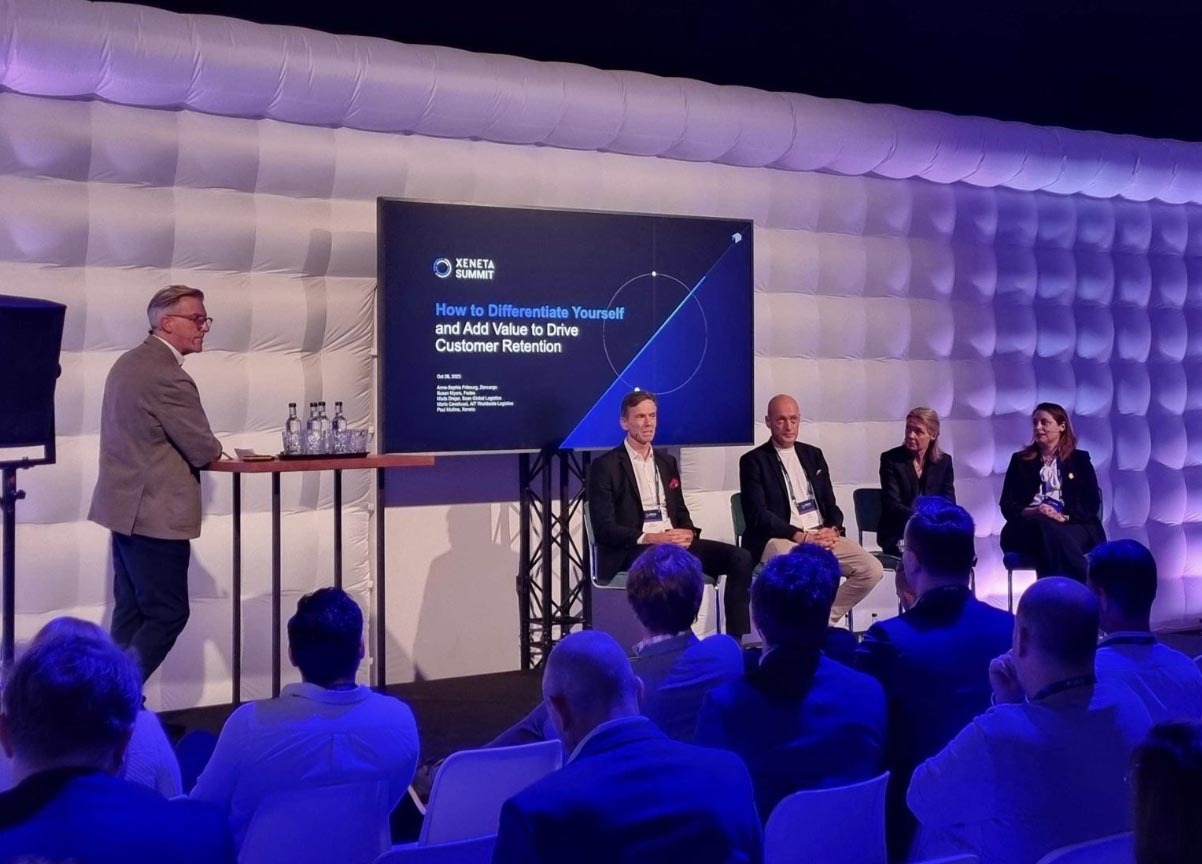 The next session saw a fascinating session led by Paul Mullins, Xeneta SVP Logistics Service Providers, on how to differentiate your business and drive customer retention. For this session, Paul welcomed Susan Myers from FedEx, Anne-Sophie Fribourg from Zencargo, Mario Cavallucci from AIT Worldwide and Mads Drejer from Scan Global Logistics.
A memorable day on the inaugural air freight stage was brought to a close in appropriate fashion by Xeneta's Scott Irvine and Fernando Pazmino who gave a demonstration on tendering best practices for 2024.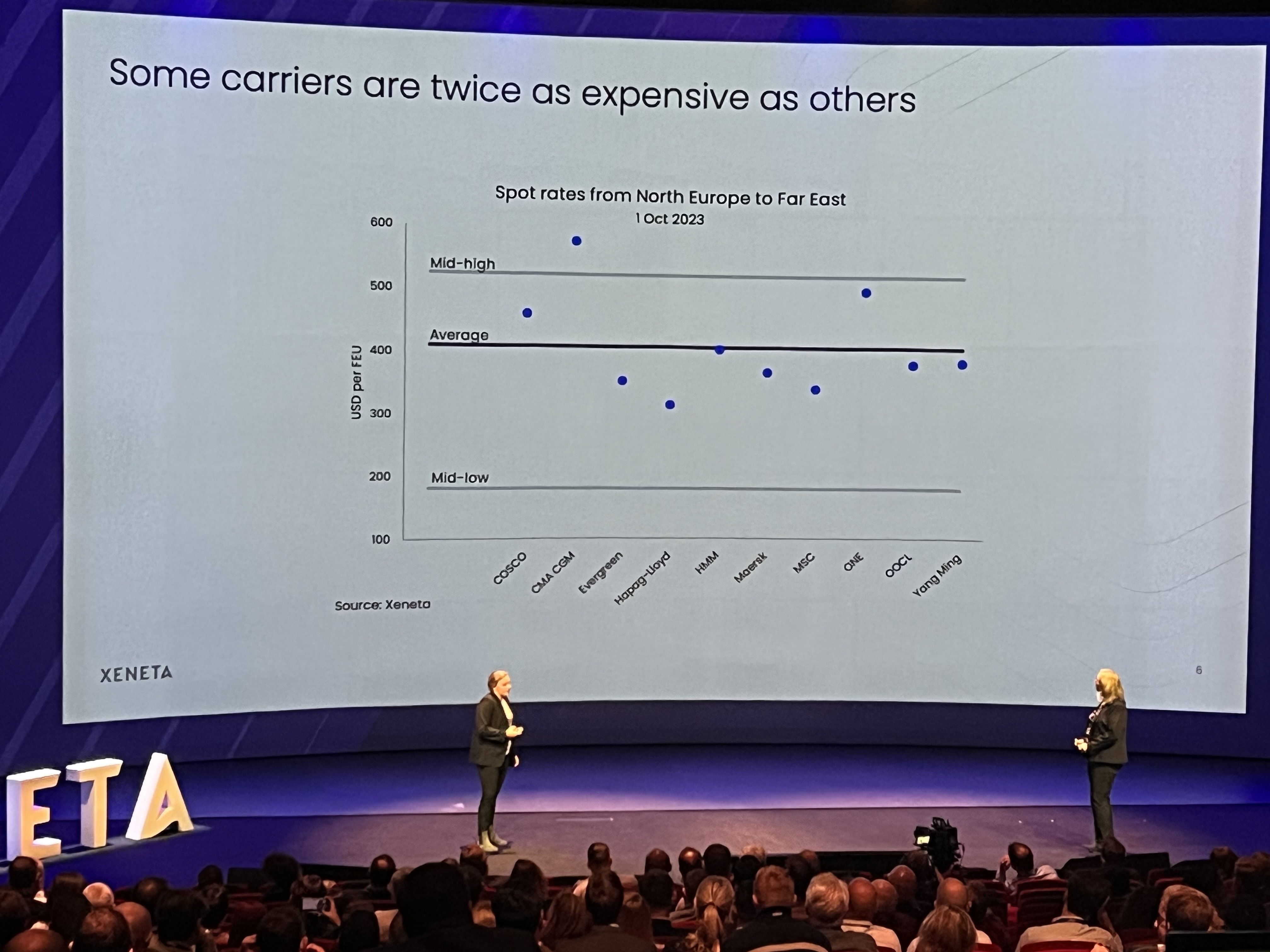 Over on the other stage, the message from Xeneta Market Analyst Emily Stausbøll was "look after the pennies and the pounds look after themselves".
Emily joined Sarah Oliver, Xeneta VP Product, to give a fascinating insight on market spread and how the Xeneta platform helps customers to benchmark rates across carriers and trades.

What drives shippers to jump between ocean and air freight? That was the question posed to an expert panel in our next session, consisting of Mario Van den Bussche from Volvo Sea Container and Transport Logistics, Christian Tengs from FedEx Trade Networks, and Anders Oldenborg Kristensen from DSV – Global Transport and Logistics.
The session was moderated by Greg Knowler, Europe Editor of IHS Markit Maritime and Trade, and one thing that became evident throughout the summit was the interconnectivity of ocean and air freight rates and how issues in either sector impact the other.
Another day of insight and discussion was brought to a close by Xeneta's expert analysts Peter Sand and Emily Stausbøll who gave delegates some thoughts on how to mitigate risks and maximize opportunities in ocean freight rates strategy.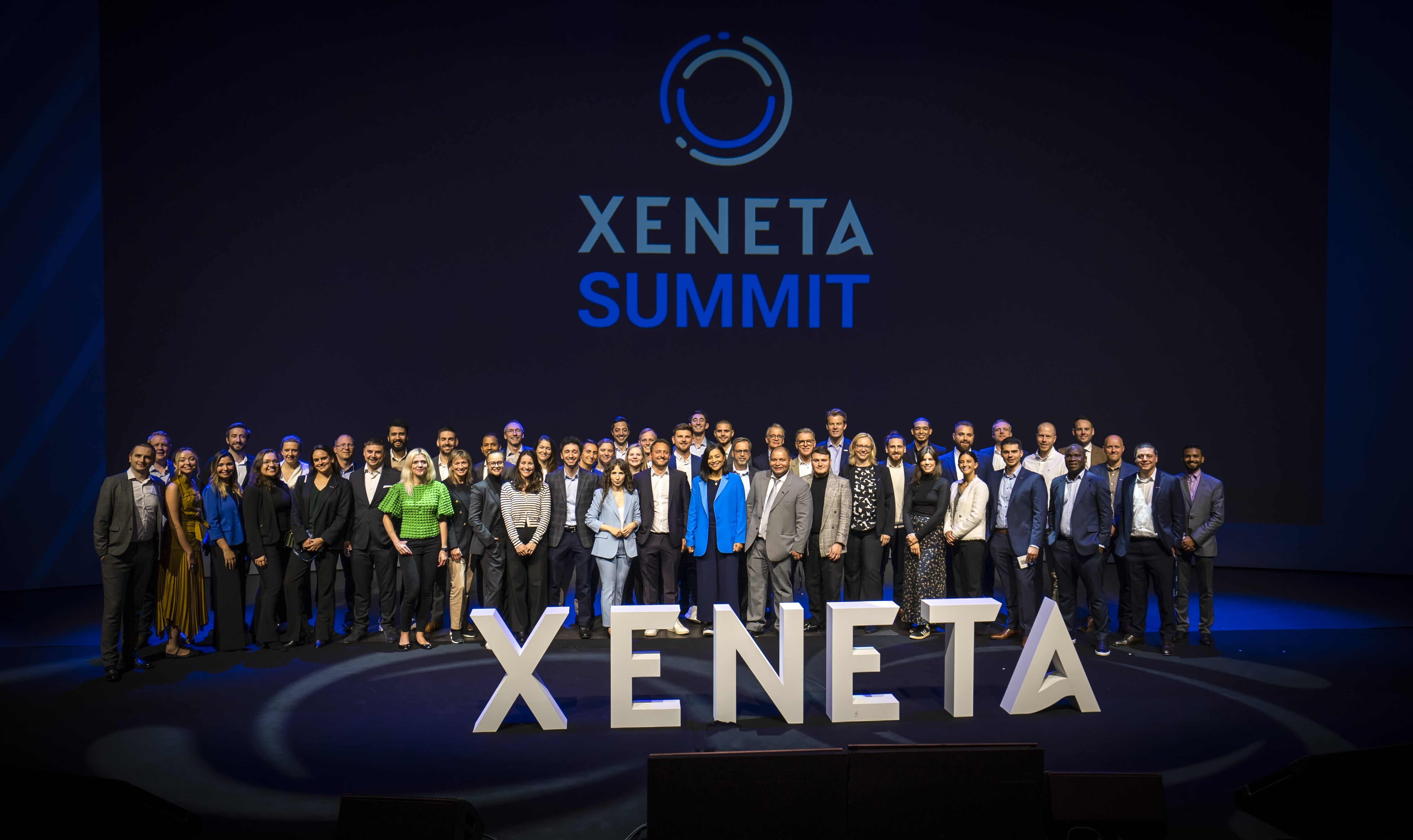 As the curtain fell on Day 2, we look back on an unforgettable Xeneta Summit at Theater Amsterdam.
Thank you to all our speakers who gave their time and expertise to support the Xeneta Summit and for all delegates who joined us and engaged so deeply in the sessions.
We will have further information and insight from the Xeneta Summit 2023 in the coming days and weeks, so keep checking our blog and social media channels.