AMSTERDAM, Netherlands – 25 October 2023 – Industry leaders have been told achieving environmental targets in ocean freight shipping requires major efforts and investments.
The reminder came during the annual Xeneta Summit taking place in Amsterdam today, Wednesday, which sees key industry figures come together to discuss the major issues facing ocean freight shipping.
Rolf Habben Jansen, Chief Executive of Hapag Lloyd – one of the world's most powerful shipping liner companies, delivered a keynote speech to delegates during which he emphasized the necessity for the industry to further step up their efforts.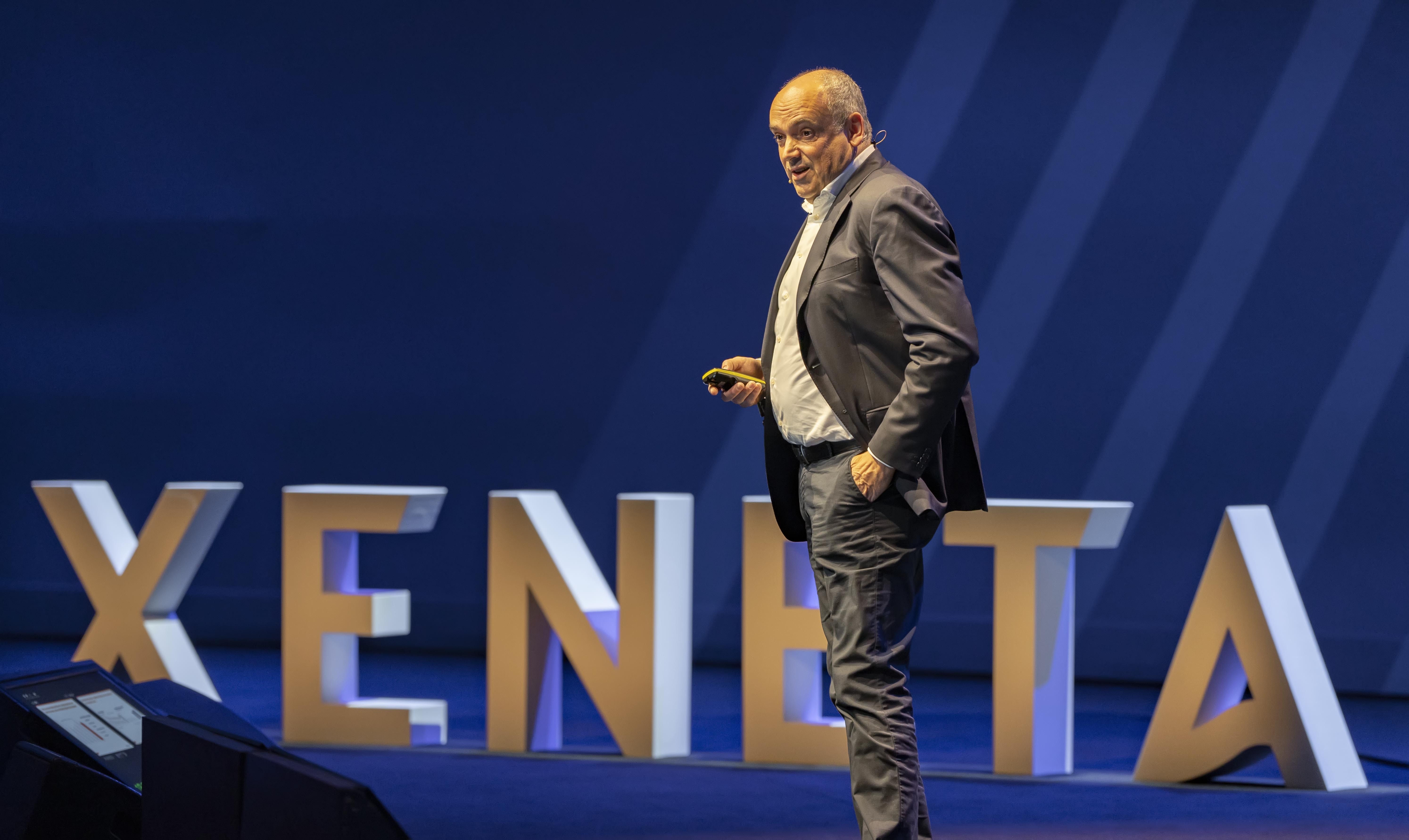 He said: "Shipping remains the most cost-effective and eco-friendly mode of transport, but the industry is highly volatile and cyclical.
"After some exceptional years, we have returned to rougher seas, with low freight rates and imbalances between supply and demand impending.
"Aspects such as maintaining a competitive cost position, making sensible investments for better market access, and delivering high quality will become even more important.
"And so will decarbonization – despite rising funding costs and the question of alternative fuel availability, the sector must prioritize cleaner practices and lower-emission transport solutions. This will require we invest in and form partnerships to help scale up especially the production of green fuels."
"After all, sustainability is a collective task and together we can move faster than alone."
This year's summit follows the release of Xeneta's Ocean Freight Shipping Outlook 2024 which branded the current market as 'unsustainable'.
Combined with the impending introduction of the EU Emissions Trading Scheme (EU ETS) and more stringent application of the IMO's Carbon Intensity Indicator (CII) in 2024, it is unsurprising the green agenda topped the bill during the Xeneta Summit.
Patrik Berglund, Xeneta Chief Executive, told delegates he believes carbon emissions targets are unrealistic in the current financial climate.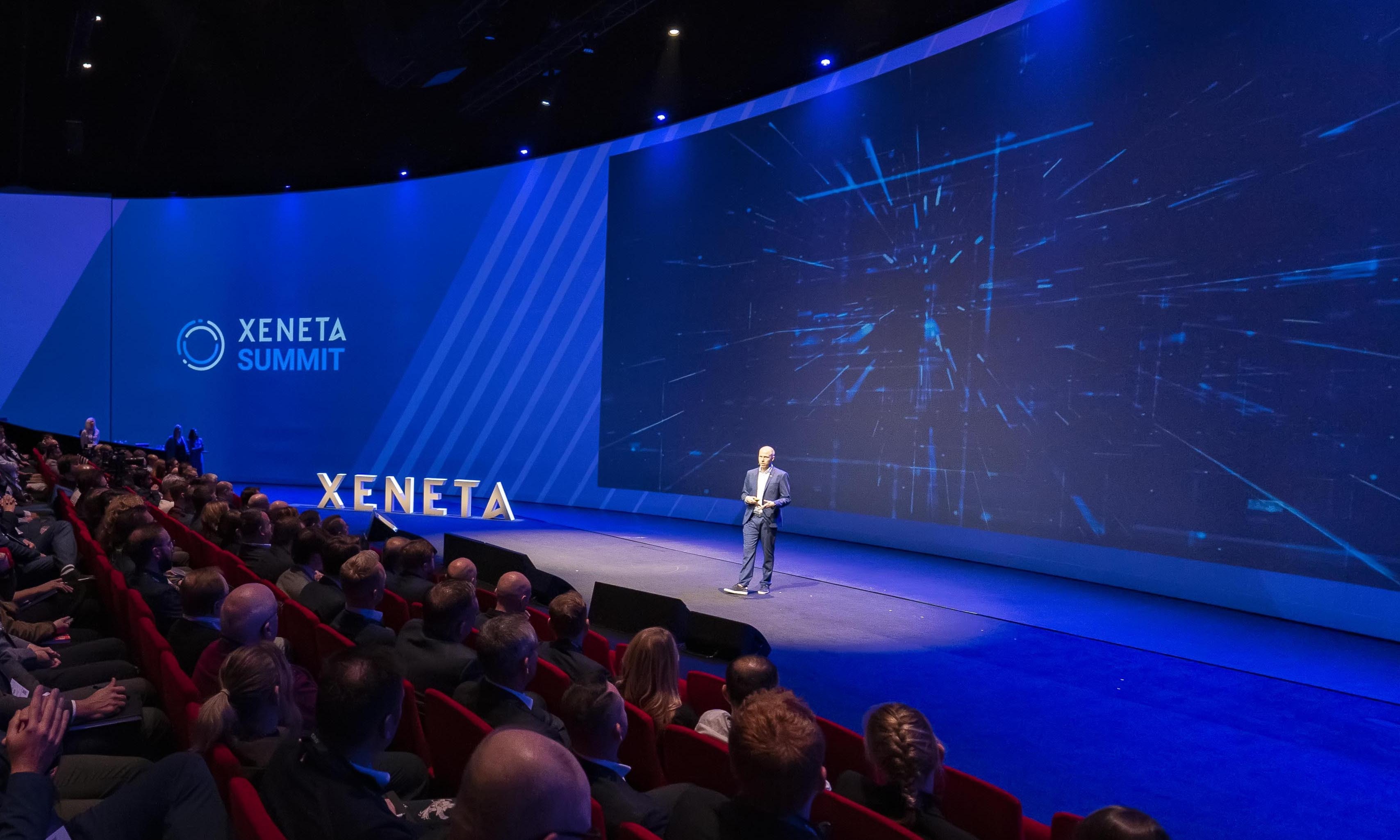 He said: "In the decade prior to Covid-19 ocean shipping liners hardly made any money and there was massive consolidation in the industry. Then during the pandemic, they made a fortune in the space of a couple of years.
"Now we're asking them to risk all that financial security by investing vast sums of money on the infrastructure needed to achieve carbon emissions targets.
"History tells us that is a colossal risk to take on when you consider there are absolutely no guarantees the currently unsustainable market will turn in the favour of the ocean shipping liners."
Berglund echoed comments made by Rolf Habben Jansen regarding collective responsibility and warned shippers they will have to pay their way if they want a greener future.
He said: "Currently, shippers are saying they are going to pay so little to transport their goods around the world that the ocean shipping liner companies will lose money. Then in the next breath they are asking those same companies to invest staggering sums of money on new, climate-friendly vessels.
"Unfortunately, the harsh reality of business will always prevail and environmental responsibilities will be cast aside in favour of financial sustainability.
"Everyone has good intentions when it comes to protecting the environment, but no one is prepared to pick up the bill. Without a change in attitudes the carbon emissions targets are doomed to failure."
Xeneta is the world's leading ocean and air freight rate benchmarking and analytics platform and delegates at the summit discussed ways for the industry to move forward, including the introduction of index-based pricing.
Berglund added: "Index-based pricing instruments could provide greater transparency and fairness from a shipper perspective and hedge some of the risk from an ocean shipping liner perspective, so they feel more able to invest in the future."
About Xeneta
Xeneta is the leading ocean and air freight rate benchmarking and market analytics platform transforming the shipping and logistics industry. Xeneta's powerful reporting and analytics platform provides liner-shipping stakeholders the data they need to understand current and historical market behavior – reporting live on market average and low/high movements for both short and long-term contracts. Xeneta's data is comprised of over 400 million contracted container and air freight rates and covers over 160,000 global ocean trade routes and over 58,000 airport-airport connections. Xeneta is a privately held company with headquarters in Oslo, Norway and regional offices in New Jersey, US and Hamburg. To learn more, please visit www.xeneta.com