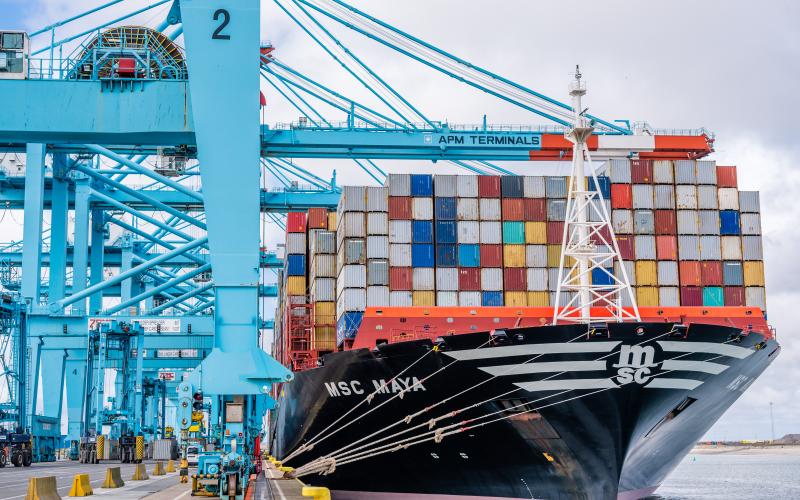 We are happy to share that we have officially launched our index-based contract offering, Xeneta Shipping Index (XSI™). It is the reference point for buying and selling containerized shipments worldwide.
It was a daunting task years ago, when we set out to make the market transparent and subsequently address an inefficient buy/sell process. It was tough sell as the market wasn't fully ready. A lot of change has happened in the market in the past few years opening up to transparency. Now, our product offering is finally here to support our vision.

We have to date amounted over 65MN rates in our database, rich with long-term rates. This puts us in the position to transform the shipping industry, which is what we set out to do from the very beginning. The XSI covers 57 corridors representing 95% of global intercontinental volumes.
We built Xeneta with the vision of making the shadowy world of rate fluctuations transparent. Our benchmarking and market intelligence subscription products enable the market to see what is possible with readily available freight data to optimize procurement.
XSI goes one step further and gives forward-thinking freight procurement and supply chain professionals the power to take the next natural step and relieve their teams from negotiation cycles and instead focus on driving value and optimization throughout the entire supply chain. This means they're not just benchmarking rates and running RFQs, but actually getting the real-time value that, until now, has remained elusive for many organizations.
We have put together an internal team to drive forth index-linked contracting, the Customer Solutions team headed by Michael Braun. He will work with William Di Ieso, who formerly headed our U.S. operations, and together will focus on gaining traction with forward-thinking companies to buy and sell cargo on the XSI.
We have already several wins with our indexing offering. Many companies have been pioneers and looking for an innovative approach to their cargo procurement process. Two such companies are one of the world's leading freight forwarders, DB Schenker and luxury furniture manufacturer, Ekornes. Read the case study here.
Congratulations to our team at Xeneta for the constant drive and dedication to make the shipping industry innovative and fair. Congratulations to the shipping industry for embracing forward-thinking cargo procurement and letting visibility into this traditional market.
If you are interested in learning more about the XSI and how we can help you make your cargo procurement more efficient, please contact us, and we'll happily discuss the possibilities.