The Leading
Ocean & Air Freight Market Analytics Platform
Static and outdated freight rates won't bring you success. 350mil+ real-time datapoints will. Be proactive and use Xeneta to make strategic decisions based on facts, not opinions.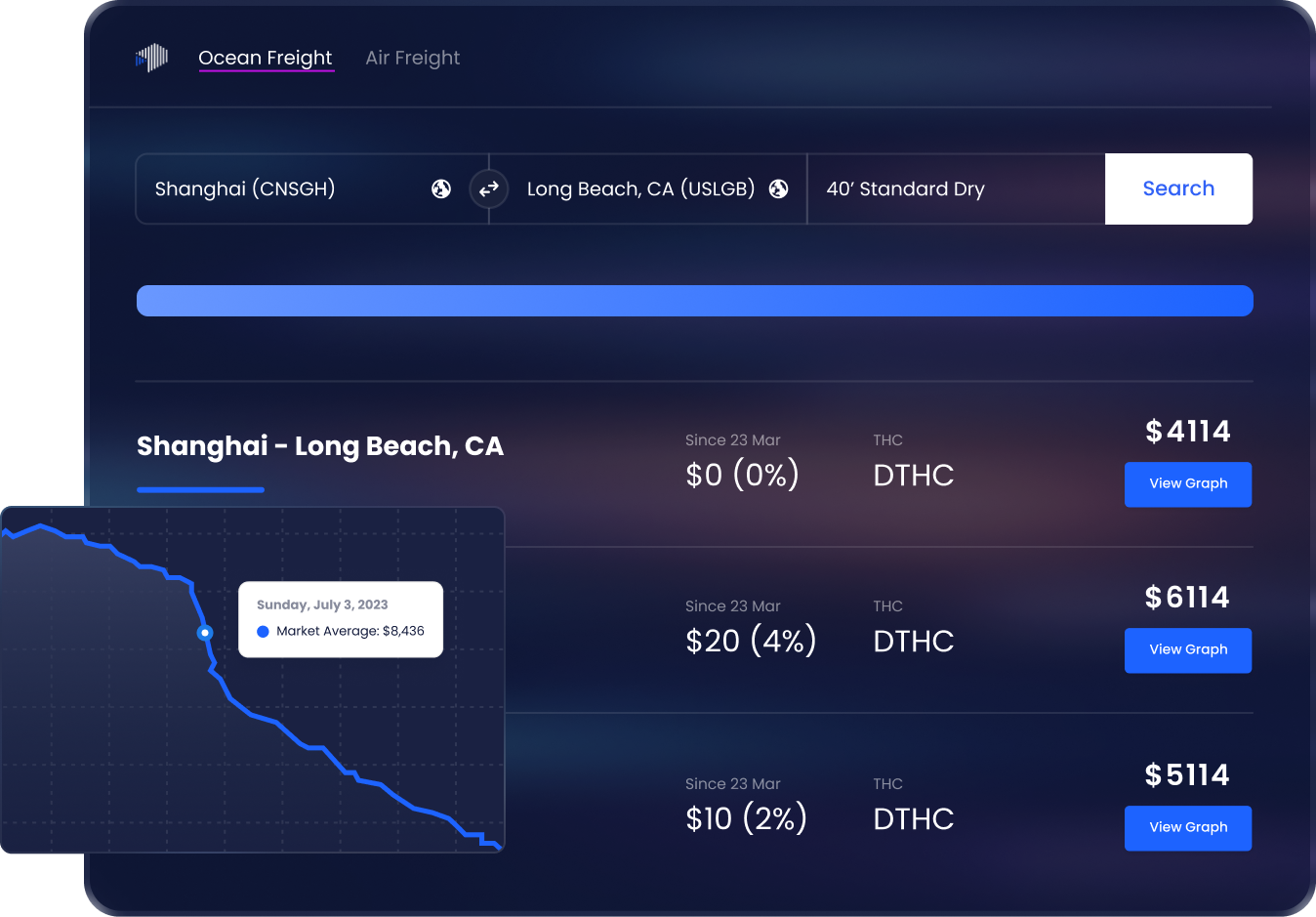 Global leaders trust Xeneta
Instant Market Visibility
What can you do with 350M+ freight rates?
By spotlighting opportunities for improvement and potential risks, Xeneta data shows you the most profitable way forward. Some customers report achieving 10x ROI just six months after purchase, thanks to the actionable intelligence that helps you get your cargo where it needs to be, when it needs to be there, without money left on the negotiation table.
Investing in data isn't a risk, it's a requirement to get ahead
02.
Benchmark your Position
04.
Top to Bottom Success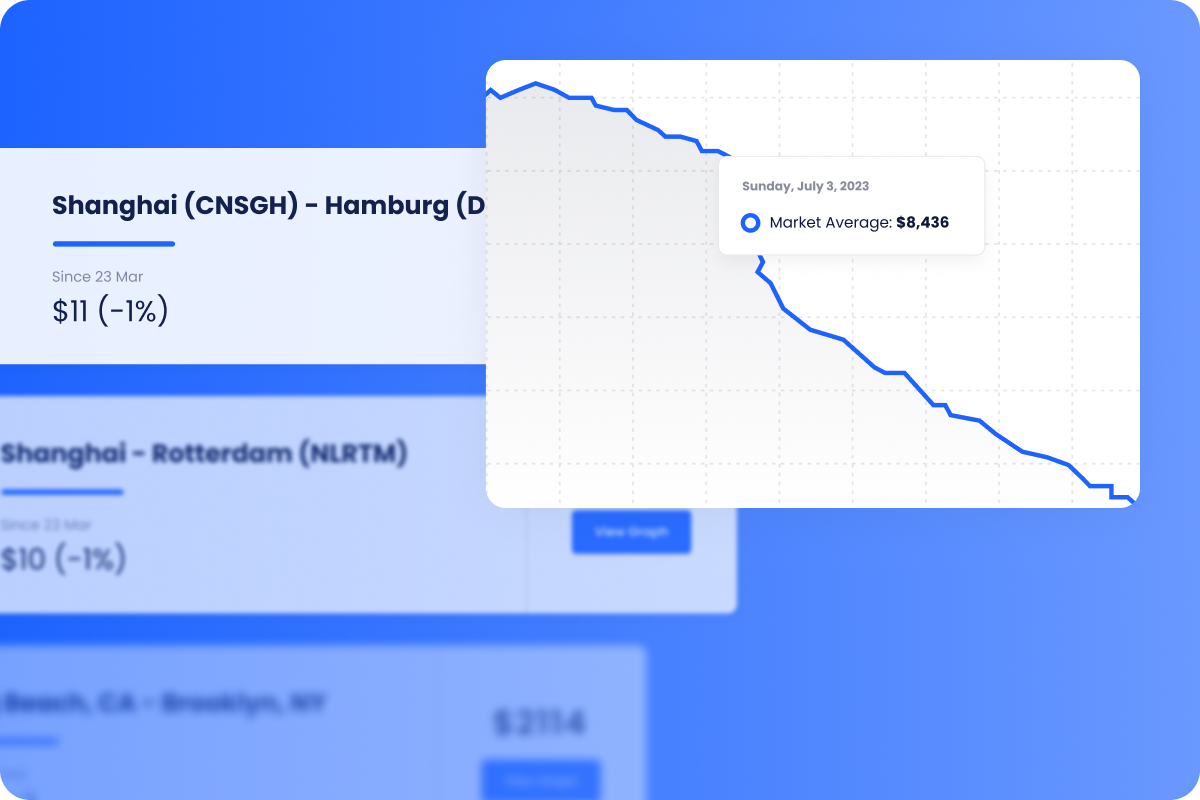 01.
See the Big Picture
Get a data-driven view of your ocean and air freight strategy and drill down for a granular look at where your gaps lie
02.
Benchmark your Position
Remove any internal bias and see the true picture of your market position as compared to your peers
03.
Move with Speed
Ditch the slow, manual processes with instant access to the data you need to get ahead on both your core and non-core lanes.
04.
Top to Bottom Success
From C-level to operational roles, remove internal friction and unite your team around one neutral source of truth—regarding your performance and the market.
More than just Benchmarking
Open your eyes to opportunity
Are you getting your suppliers' best rates?
Use Carrier Spread to see how your rates compare to both the market and other carriers. Filter by market percentile and upload your data to know when to go back and negotiate, and when to change suppliers altogether.
From Our Users:
"The Xeneta platform is my go-to sanity check for the ocean and air freight market. In addition, everybody recognizes Xeneta as a reliable source because it is far more comprehensive than other offerings."
Marc Moss
Group General Manager, Head of Global Key Account Sales, Nippon Express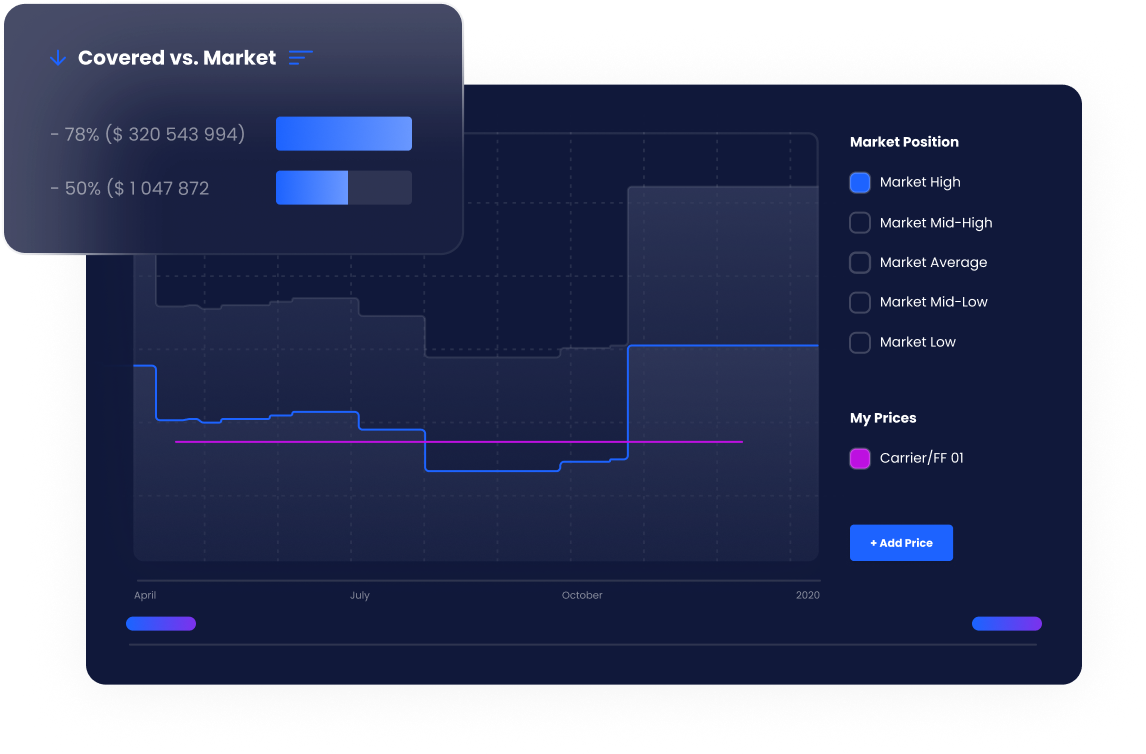 The $10M difference in negotiations
Unlock accurate, real-time data that boosts your bottom line. Make informed decisions and watch your shipping business grow with Xeneta.