Let data drive your procurement
Everything you need for full ocean and air freight pricing and supply transparency
You're the Freight Procurement Pro
We Support You With Real-Time Rate & Supply-Side Data
For years, there's been a disconnect between freight procurement operational excellence and readily-available actionable rate data. Organizations are looking for accurate and on-demand data to optimize team efficiency.
It is all about gaining the time to focus on the strategic improvements that really matter. It is time to break the cycle of data-less freight procurement strategies.
With over 350m rates in our database, Xeneta is here to give you the actionable rate data you need to stay one step ahead of the volatile ocean and air freight markets.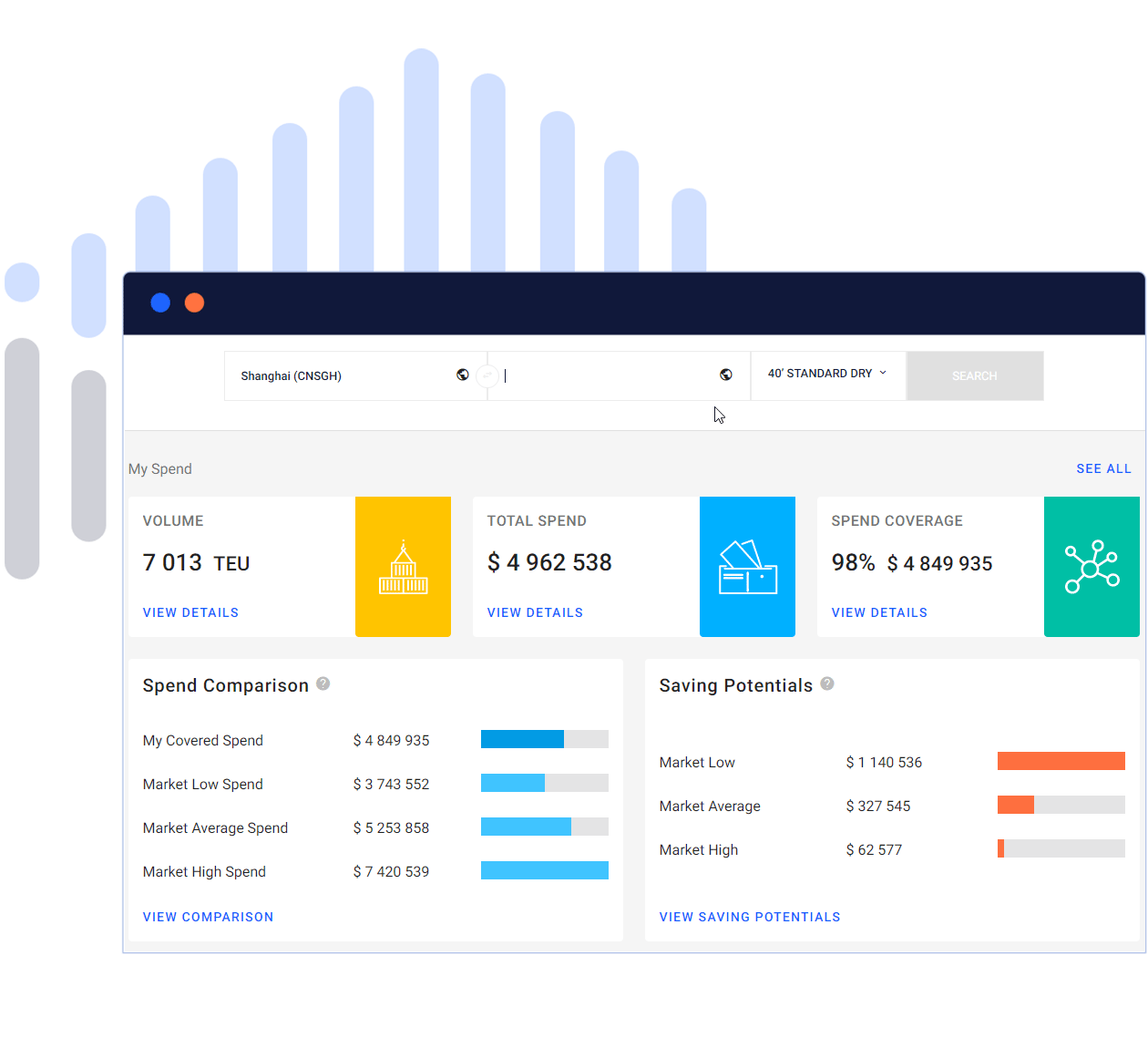 Monitor & Observe
Identify which market events put you most at risk. React and respond instantly to off-tender spot requests and decide when to issue RFQs.
Analyze & Plan
Benchmark your rates against the market and your peers. Understand your market position. Can you identify any opportunities? Measure supplier performance.
Prepare & Improve
Identify transportation budget increases/reductions. Explain why. Set accurate and relevant targets to gain leverage in supplier negotiations. Understand and decipher supplier bids.