Since the days of Malcom MacLean, ocean shipping has become more reliable as containerization, intermodal, double-stacking, and larger-and-larger ships have reduced the cost of moving goods from Point A to Point B. Simultaneously, as the Information Age makes data available virtually instantaneously, lean manufacturing can include the negotiation of purchase contracts, conduct freight rate auctions, and schedule in-bound and outbound shipments based on freight procurement data. All this enables companies to utilize Just-in-Time and Lean Manufacturing to produce goods at competitive prices while remaining profitable.
However, all this only works because the 3PL's and 4PL's can trust the carriers to move boxes on a reliable schedule and at a cost that keeps the goods arriving and inexpensively. That reliability enables the manufacturer and the buyer to match production and consumption, which minimizes inventory and financial costs. If goods cost less; consumers buy more, and from manufacturer to consumer, the entire system benefits – but the first stage is reliably moving the boxes.
Yet as more and more companies switch to SCM- Just-In-Time production, inventory control, and delivery, the carriers are becoming less able to deliver on-time.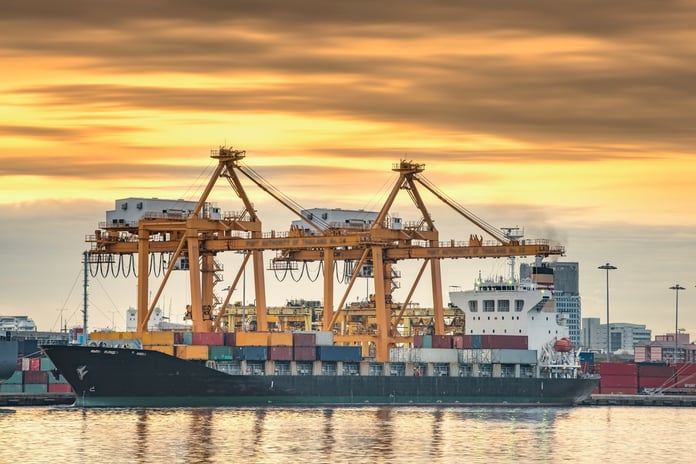 Rates vs. Reliability
A few days delay or a cancelled sailing is critical to an auto or other manufacturing company needing a certain part or raw material in order to get their own products to market.
Shippers claim that while rates are important, carrier reliability and speed-of-transit can be equally as important, yet their actions seem to indicate otherwise. Shippers in almost all cases will fight a GRI that brings rates up and simultaneously complain about longer transit times and deteriorating services levels- while vehemently objecting to any networks or "teaming ups" of lines that promise reliable scheduling and transit times. The effects of November 2017 GRIs still remain to be seen. (We'll come back with more insight on this in the coming week.)
Although, recently carriers (Hapag Lloyd and Yang Ming) have reported Q3 2017 profits (hurrah!), many other carriers don't have the financial strength to wait for freight rates to strengthen, and are taking matters into their own hands with some cancelled (or 'blanked') sailings has become the carriers response to recent falling rates.
Although a few days delay or a cancelled sailing is critical to an auto or other manufacturing company needing a certain part or raw material in order to get their own products to market, it has no effect on how carriers rate 'reliability;" a voyage that never begins can neither be late nor on-time, but the effect on supply chains is clear: that carrier is far less reliable.
[Article continues below]
Supply Chain Management & Reliability
Gone are the days when the shipping world was one-size-fits-all. Today's companies have specific needs, and they expect an SCM plan that will be tailored to their situation so they can most efficiently plan and run their business. Many 3PL's-4PL's review their client's requirements, capacity, communications, and key performance indicators every 120-180 days in order to incorporate current market conditions and capacities; the goal is to provide uncompromised service while filling current requirements – so cancelled sailings with boxes left on the dock are not a positive.
The expression "A chain is only as strong as its weakest link" might have been coined for the current carrier-shipper battle; today's business climate can be accurately described as the "Battle of the Supply Chains," where what really matters in today's customer driven economy is "Did the customer get what they want, when they wanted it, and how they wanted it."
The key questions all shippers/BCOs should ask themselves:
How can I as a shipper/BCO always have the latest information and stay on top market and always know how rates are moving?
How can container rates affect my cargo flow and reliability?
Why having accurate container rate market information on demand will make sure my cargo is on time?
What type of contracts with my supplier will enable me to get the most competitive rate, but also get my cargo to destination on time?
Interested in how Xeneta can help you take the temperature of your current ocean freight procurement? Do you need an analysis of your current freight spend? Request a free Xeneta demo and our experts will be happy to show you how the Xeneta platform can help you get visiblity into your ocean freight procurement.