Europe faces issues as shipping lines look for alternate routes following a series of strikes in Germany. Carriers are choosing to omit certain ports in an effort to stay on schedule. Several BCOs are now switching to air freight to guarantee that their cargo arrives on time to avoid growing port congestion and delays.
In the US, there are many distribution challenges as well. Truck drivers have begun to block port entrances in protest of new laws regarding gig workers. Rail companies are also in current disputes. On top of that, labor negotiations are still ongoing for port workers.

Learn what Xeneta experts have to say about the state of the ocean and air freight market amidst these recent events that can potentially impact your future negotiations with your suppliers.
Shippers Down Under hit especially hard during container shipping's great bull-run | Splash247
Long-term rates are "through the roof" for trades into New Zealand and Australia, with some contracts up over 400% since 2019, new data from box rate platform Xeneta shows.
The latest numbers highlight a huge jump in the cost of long-term ocean freight rates into Australasia, with all main routes more than twice as expensive as this time last year. Meanwhile, increases since July 2019 threaten to "rewrite industry record books", according to Xeneta's chief analyst Peter Sand.
Read more here.
Grain deal clears one of many hurdles to get Ukraine's crops to market | The Guardian
Demand is desperate, but ships, crew, insurance and shipping lanes all need preparation. Shipping analysts estimate it would take a couple of weeks for vessels to be re-routed to the Black Sea. This depends on the availability of ships in nearby areas, such as the Mediterranean, according to Peter Sand, chief analyst at freight market analytics firm Xeneta.
Read full report here.
Lines banging on our door' as spot rates tumble and peak season disappoints | The Loadstar
Container spot rates from Asia to Europe and the US are coming under increased pressure as the peak season appears "muted" at best.
On the transpacific, the spot rate decline is accelerating, with all the indices in the red again this week; with, for example, Xeneta's XSI reading for Asia to the US west coast losing 7%, to $6,856 per 40ft.
Full story is available here.
Aussie/NZ ocean spot rates head south as demand softens | The Loadstar
Long-term freight rates to Australia and New Zealand have reached "new highs," but spot rates are down, and forwarders are expecting a sluggish peak season.
According to Xeneta, while in recent months the average rate for new long-term contracts has stabilized, they are replacing older ones which were at much lower levels.
Both countries witnessed a drop in containerized imports during the first five months of the year, Xeneta noted, with Australia's volumes down by 7.6% and New Zealand's by 13.5%.
Read more here.
Interview with Xeneta | TOC Europe 2022
Watch this exclusive interview with Peter Sand, Chief Shipping Analyst at Xeneta, during #TOCEurope 2022, talking more about how the container lines could improve their services going forward and the importance of having a closer collaboration among all the different parties in the global supply chain.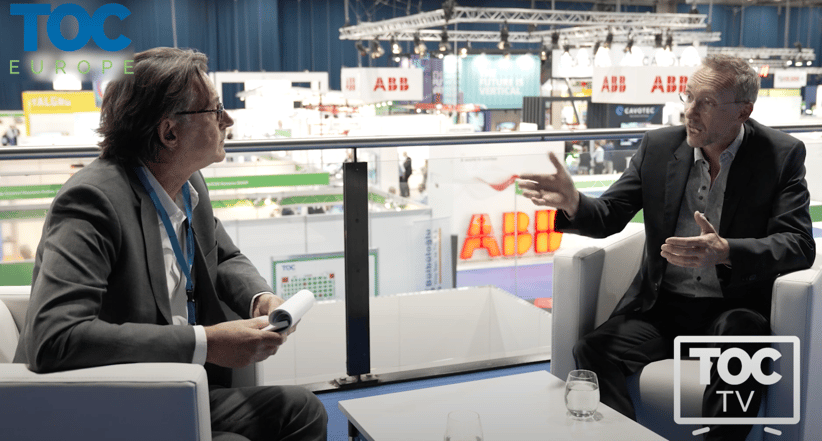 4 ways to control supply chain risks | Zencargo
With disruption rattling the cages of supply chains for over 2 years, experts from Zencargo and Xeneta came together to discuss what supply chain risks teams should prepare for over the next 6 months and how to mitigate them.
Richard Fattal, CFO and co-founder of Zencargo, was joined by Patrick Berglund, CEO and founder of Xeneta, a platform for the ocean and air freight rate benchmarking and analytics, to discuss what's next for supply chains.
Read the full update here.
Want To Learn More?
Schedule a personalized demo of the Xeneta platform tailored to match your container shipping and air cargo procurement strategy.