Set freight rates that will sell
Get a pulse on the market and connect with your customers through real-time ocean and air data
Let the metrics do the talking
A window into the minds of your customers
In today's procurement market, shippers are data-driven—they know what a fair freight rate looks like, and they won't accept anything above the norm.
This means that if a freight forwarder isn't on the same page as a customer, it's bad news for your profits. Negotiations aren't the time for surprises (on either side of the table).
By using Xeneta's 400M+ real-time ocean & air freight rates, you can delight your customers, bring in new business and protect your margins. Know the market, understand your position, and see how you can grow.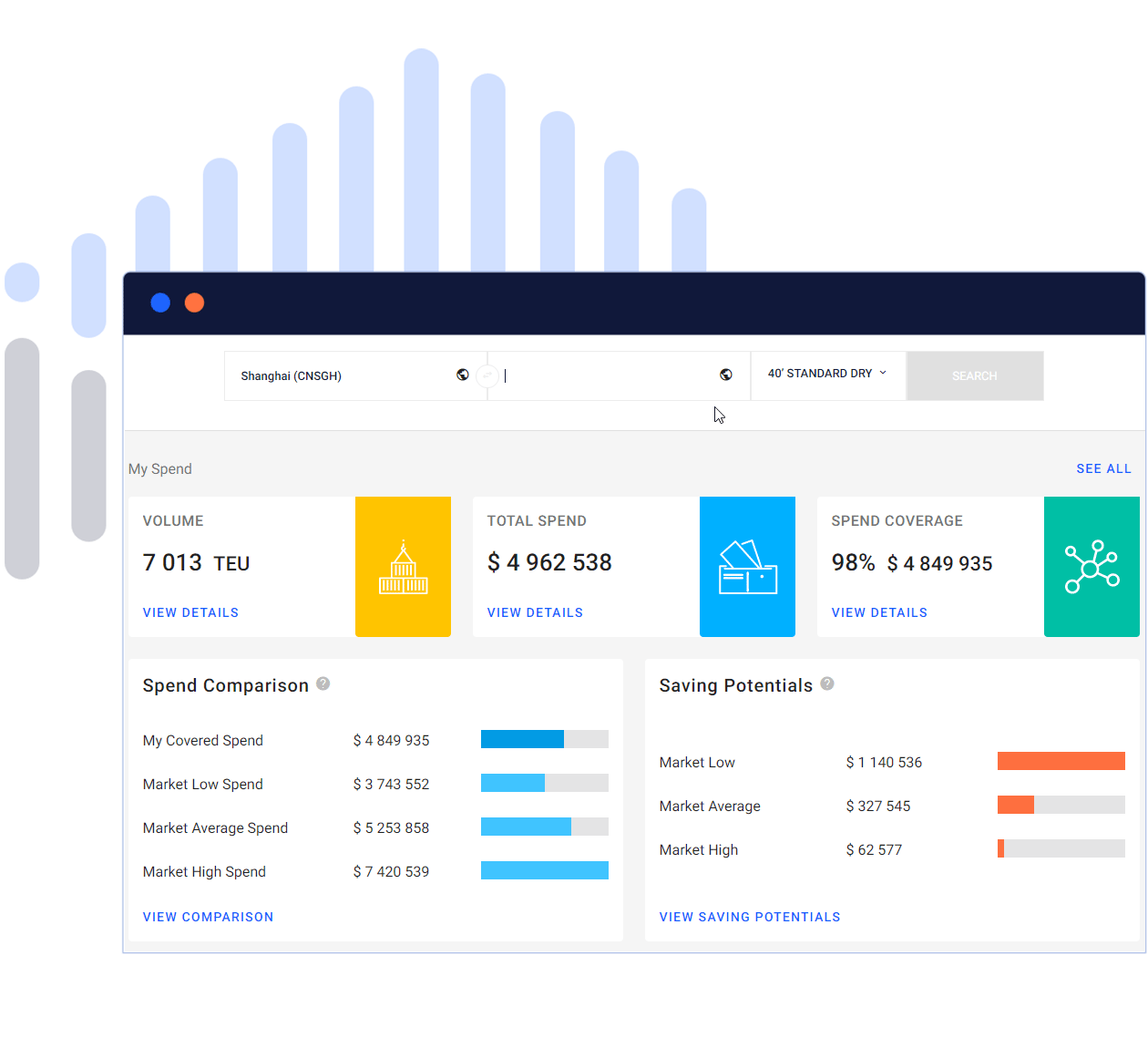 Monitor & Learn
Identify market disruptions, keep track of changes to your most valuable corridors, and get clear insight into potential future rates.
Analyze & Expand
Benchmark your rates against the market, discover the most cost-effective carriers and identify potential for new market expansion.
Leverage & Sell
Justify your rates in tenders, provide clients with market knowledge, and make yourself sticky with a data-driven customer experience.
Xeneta powers strategic freight selling at some of the world's leading freight forwarders