Become a Xeneta Partner
Xeneta Partners are an extension of our team and play a key role in helping organizations of all sizes—across all industries—dramatically improve the way they buy and sell ocean & air freight.
Take advantage of the fastest growing ocean & air freight data ecosystem
Xeneta helps shippers, freight forwarders and carriers modernize their freight operations with the world's largest real-time, and neutral index of global ocean and air freight rates. This crowdsourced database gives users the visibility and insight they need to get cargo where it needs to be, when it needs to be there — at the right price.
The Xeneta Partner Network is a fast-growing ecosystem of top technology and services providers—working together to help organizations infuse their supply chains with agility and resiliency. Our mission with this network is to unite the industry's disparate data sources and market insights with an all-in-one platform and community of relevant and readily-available data suited to all stakeholders.
With the Xeneta Partner Network, you'll have direct access to one of the most thrilling movements in shipping and supply chain tech. Together, we can provide stronger offerings for both our customer bases and co-create larger business opportunities. We look forward to helping you succeed.
Integration Partners also benefit from the data provided by Xeneta and create additional value based on their expertise and data related to logistics.
Data Integrator
Integrate Xeneta air and ocean data into your product and deliver additional value to your customer base.
Data Provider
Deliver data to be integrated into Xeneta's ocean or air product—adding value to our customers.
Strategic Alliance
Become a Strategic Partner wherein data is integrated on both sides to leverage both products and increase customer value.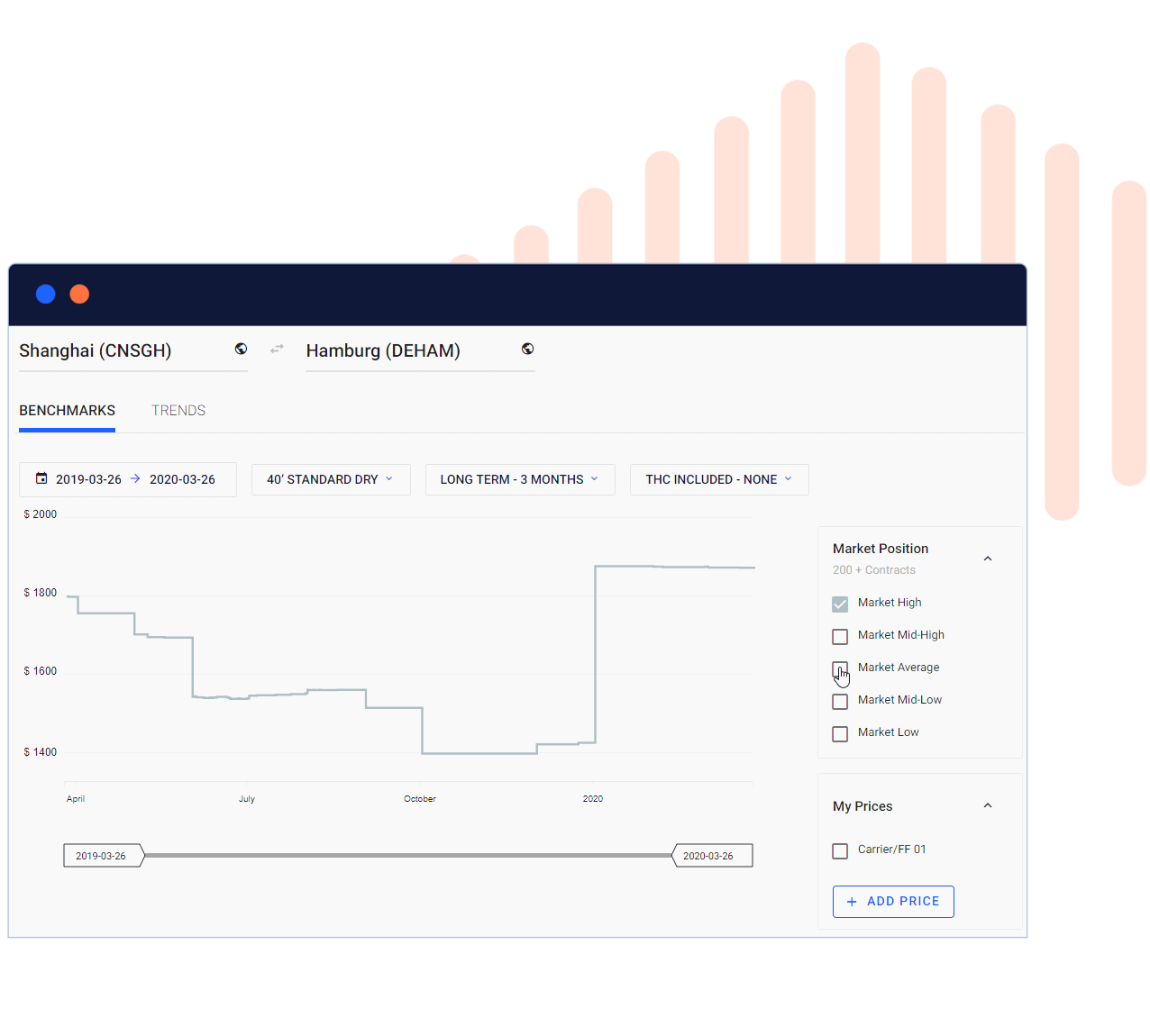 Latest Partner Announcement
Xeneta is delighted to announce our latest partnership with Chemical Market Analytics by OPIS, a Dow Jones company.

Chemical Market Analytics is a world leader in providing critical chemicals deep insights, analytics, price discovery, and price/margin forecasts to forge solutions for the major energy industries and markets that drive economies worldwide.