Xeneta for
Air Freight
The proactive way to monitor the air freight market in real-time
No more guesswork. Your timeframe. Your market.
The air freight market can prove exceptionally challenging when you're trying to benchmark rates, assess capacity, and get the best value for your cargoes and businesses. Due to the current market disruptions, a new layer of complexity has been liberally spread over the entire industry.
Xeneta for Air Freight
Shed light on the complex market with an unmatched neutral air freight rate and dynamic load factor/capacity data source.

CLIVE Data Services is now part of Xeneta. LEARN MORE
Make sense of air freight market volatilitys
In this dynamic market, shippers and forwarders find that air freight rate fluctuations are difficult to predict and stay on top of.
Xeneta Air Intelligence combines up-to-the-minute freight rate data with load factor and capacity data—giving you the accurate market intelligence you need to negotiate with confidence.
Identify how air freight rates are affected by supply and demand. Get instant market insight and become proactive about your air freight buying or selling.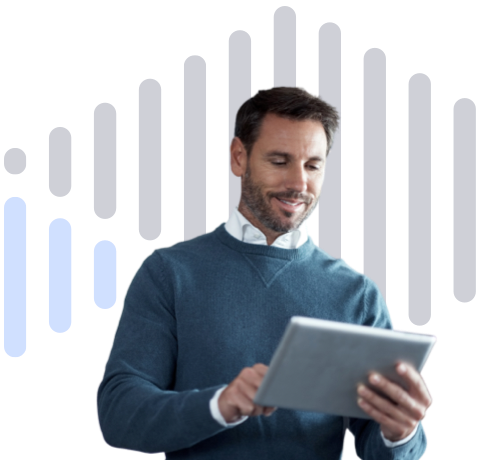 Get started with Xeneta for Air Freight

Short- & Long-term Rates
Choose the contract length that best represents your market.
Contracted Within
Get insight on how current market developments and disruptions are affecting prices and capacity.
Capacity & Dynamic Load Factor
Monitor space availability and dynamic load factor (capacity used) to optimize your capacity.
Get a Granular, Airport-Level View
Transparent, timely and neutral air freight data on capacity and load factors, volumes moved and actual shipment transactions between specified airports.
Improve Tender Strategy
Gain an understanding of current market dynamics as a whole (not just rates) to excel during tendering and determine optimal contract lengths.
Validate Your Prices
Justify pricing and your procurement strategy to management with neutral data rather than solely relying on information from vendors.
A sneak peek into Xeneta for Air Freight
Capacity & Dynamic Load Factor
Monitor the Market
Xeneta for Air Freight lets you see sudden movements in the short and long-term market. Foresee potential risks and identify your next move. In addition, prepare your organization for strategic changes in how/when you procure and negotiate air cargo rates.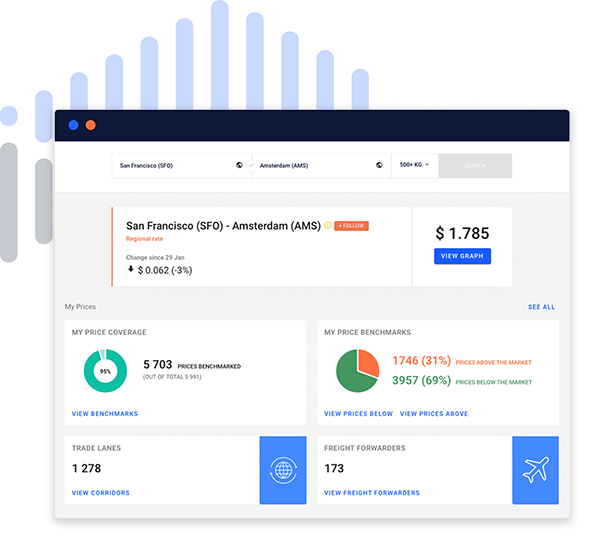 React Quickly to Off RFQ/Tender Requests
Xeneta Air Intelligence helps you answer requests outside the usual RFQ/tender period. Instantly find short- and long-term market prices for any trade lane globally without going back and forth with potential suppliers.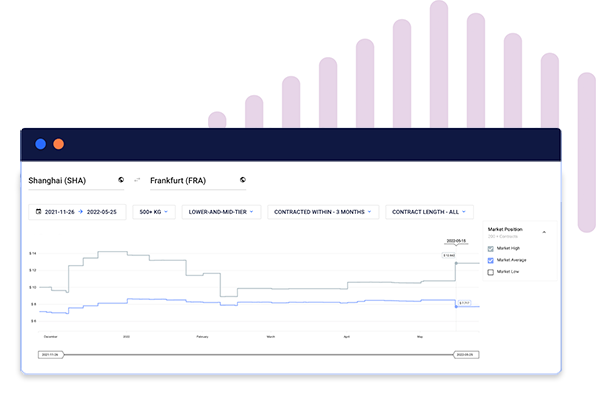 View Price and Supply & Demand Trends Instantly
Interactively monitor the current development of capacity and load factors to anticipate price changes and when shipping goods may be challenging.
Our unique dynamic load factor analyses utilize weight and volume for eight key trade lanes.
Get weekly updates and commentary from market experts to help you understand space availability and see how load factor fluctuation affects rate levels.
Temperature-Controlled (TC) Rates
Xeneta has more temperature-controlled BCO rate data than any other air freight rate provider. For shippers and freight forwarders moving TC cargo, Xeneta for Air Freight filters by a Passive service level that shows rate data solely for the TC market.
See exactly where you stand in this unique market, accurately benchmark your freight rates and avoid unnecessary costs.