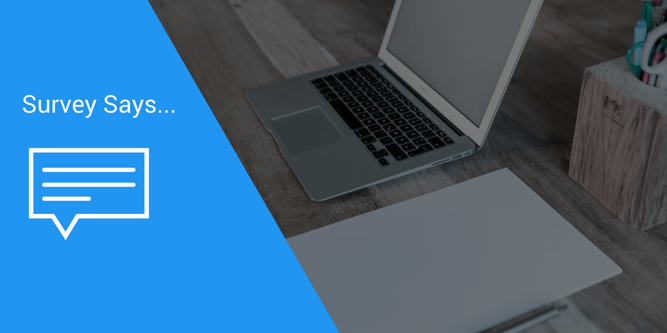 Technology is helping to improve efficiency among many companies. In a recent Logistics Trends & Insights survey, 39% of freight forwarders plan to utilize technology to improve operational efficiency in the next five years. The types of efficiency improvements are many and depend on the individual company; however, one type of efficiency improvement that seems to be popular is the move from paper to electronic invoicing. We asked our social media community if they receive electronic or paper invoices from suppliers.
Electronic or Paper?


Here are the results. 39% of the respondents indicated they use both electronic and paper invoicing while 38% noted electronic and 23% reported they use paper invoicing.


The adoption of electronic invoicing is growing quickly. According to Billentis, an electronic billing and invoicing solution provider, electronic billing and invoicing volume is expected to reach 30 billion worldwide this year growing 10% to 20% annually.

Benefits and Drawbacks of Electronic Invoicing
According to Gartner and Billentis research, electronic invoicing projects typically pay for themselves in less than two years. Among the benefits of implementing electronic invoicing include:
Reduction of lost and missing invoices
Faster approval times
Better quality data
Reduction of labor and administration costs
Less duplicated invoices
Among the challenges of implementing electronic invoicing include on-boarding and integrating suppliers and other partners, multinational legal compliance and internal business processes.
When it comes to the notion of on-boarding being one of the drawbacks, I can't help but refer to one of the posts we wrote on the lack of training being a reason there is a talent crisis in supply chain management. This day and age, software comes with customer success teams, e-learning, face-to-face training, full on boarding.
I am not 100% in agreement that on boarding is a reason to shy away from technology. Naturally, I see that many companies and supply chain and logistics professionals are perhaps averse to change. This could be a strong reason why forward-thinking logistics and supply chain professionals are finding it difficult to find work.

Are Those Freight Rates Accurate?
Regardless of whether a company uses electronic or paper invoicing, companies need to be watchful of vendor errors. In a previous blog post, we highlighted the importance of avoiding overpaying vendors. According to industry analysts, inaccurate freight bills and a failure to comply with established routing guidelines can add an estimated 6% to annual shipping costs. As such, companies need to embrace auditing and ensure that vendors are complying with contracts.

Not only should one monitor invoices to make sure freight rate costs are accurate but if one applies full visibility into freight costs across all levels of the supply chain additional cost savings will be achieved.


Avoid Disturbance of Your Supply Chain Flow
Know how your ocean freight rates compare to the market and have full visibility into market movements to make sure your cargo flow is never disturbed. Find out how Xeneta can help by listening to our Webinar.

Sign up for our newsletter to keep up with the latest Xeneta news and industry trends.