Welcome to the January 2021 edition of the Xeneta Shipping Index (XSI®) for the contract container market. 2021 has got off to a flying start for long-term contracted ocean freight rates.


The January 2021 XSI® shows one of the highest ever monthly rate increases, with a global jump of 5.9%. This leaves the index 4.5% up year-on-year, with few signs of relief on the horizon.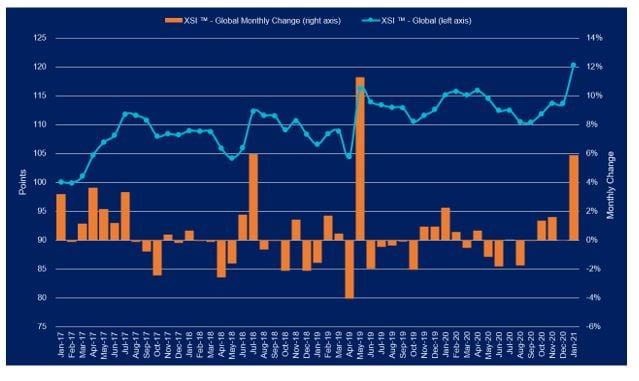 Figure 1: Global Xeneta Shipping Index XSI®
"The high spot rates seen on key trading lanes over the past few months have cascaded down into contracted agreements, putting the squeeze on shippers worldwide," comments Patrik Berglund, Xeneta CEO.
He continues: "The reasons behind this are complex, but it's driven by strong export traffic from China that far outstrips imports, leaving containers marooned in, for example, European ports when they're desperately needed back in the Far East. Added to that you have extreme congestion at some hubs - Maersk recently reported that between 30-35 ships were waiting to berth at Los Angeles/Long Beach – pushing up waiting times.
This serves to further reduce already strained capacity, exacerbating the imbalance in supply and demand. And then of course there's the ongoing impact of COVID-19, with increased online sales married to disruptions in supply chains and, unfortunately, outbreaks amongst essential workers. Again, Los Angeles/Long Beach has been impacted here, only heightening the sense of turmoil."
XSI® - Europe Imports / Exports
Imports on the European XSI ® increased by 19.3% in Jan-21 to 132.67 points. This represents the largest monthly increase since the inception of the index, reflecting the unprecedented situation facing key trade lanes. As a result of this month-on-month rise, the benchmark is up 12.5% compared to the same period of 2020.
XSI® - Far East Imports / Exports
Far East imports on the XSI ® declined by 4.6% in Jan-21 to 91.94 points. This represents a new all-time low for the index and ensures it is down 11.1% when compared to the same period of 2020.
XSI® - US Imports / Exports
US imports on the XSI ® increased by 0.7% in Jan-21 to 122.97 points, while the index is up 0.5% year-on-year. Meanwhile, US exports declined by 6.2% to 83.27, taking the index to a new all-time low.
MEDIA: Please have a look at the press release here.