Introducing Xeneta Reports
Alexandra Teachout
Feb 25, 2020
Getting you the answers at the right time to drive continuous improvement.
The logistics industry is complex and trying to think strategically about the supply chain given global events and their affects on not only freight-rate costs but also the flow and movement of goods is a massive challenge for logistics professionals. Even if you have all the data available to make decisions, do you know how to make sense of this data?
Many of our customers have dedicated in-house resources to analyze our real-time freight rate data, model the supply-chain and think about cost implications, but this data-science approach is not an accessible solution for all of our customers. For those customers that do not have in-house resources, we are excited to announce new services that help you get the most value out of your data, giving you insights throughout the full procurement lifecycle. Xeneta reports!
Xeneta Reports are designed to answer the questions you have throughout the entire year, leveraging the real-time freight rate data in the Xeneta platform. Work with our industry analysts to find procurement answers at the relevant time for your business. Xeneta reports allows you to focus on strategy that translates to immediate actions. As a service offering, our industry analysts will help find solutions for your questions spanning from budget preparation, spend analysis and performance, tender execution and your performance versus your industry peers.
Xeneta Reports deepens your data portfolio and gives you the insights to drive continuous improvement throughout the procurement lifecycle. For a sneak peek of Xeneta reports, check out the offering below and reach out to yourcustomer success manager to discuss how we can help you to make sense of your data!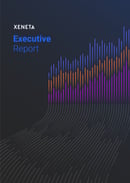 Executive reporting:
Clearly understand your performance relative to your industry peers and leverage easy-to-consume insights to drive continuous improvement in your procurement strategy.
---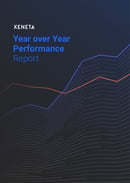 Year over year performance:
Remove the time and cost of internal data-science expertise. Let the expert analysts at Xeneta analyze your past performance and help you make realistic expectations for your future.
---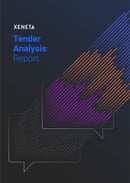 Tender analysis:
Let the experts at Xeneta evaluate your bid round performance, allowing you to focus on your supplier strategy and budgeting constraints.
---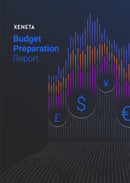 Budget preparation:
Move towards best-in-class procurement with analysis and insights that allow you to think about your budgeting more strategically.
---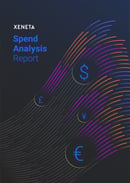 Spend analysis:
Remove the time and cost of internal data-science expertise. Let the expert analysts at Xeneta find the insights that matter most, allowing you to spend time translating insights in to a realistic, actionable spend strategy.
---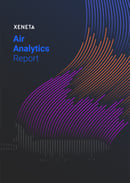 Air analytics:
Expand your understanding of your performance in Air, helping drive strategic decision making in your supply chain.