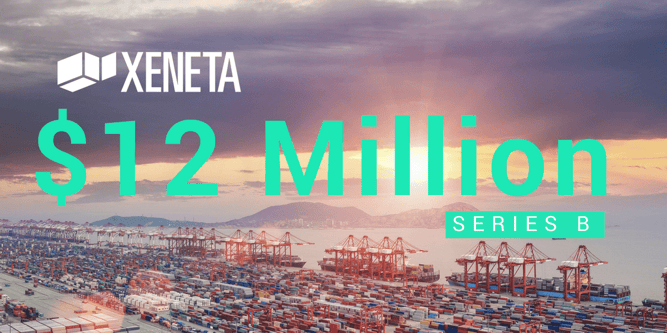 It's not every day I get to write a blog post about our company, Xeneta, receiving $12MN. Today, is one of those days. On behalf of Xeneta, I am very happy to announce that we have closed a $12MN Series B funding round with London-based Smedvig Capital as the lead investor.
It's inspiring and humbling for both me and my co-founder, Thomas Sørbø, to be in such a position today with Xeneta. We were two young guns working in the behemoth K+N many years ago and had an itch to do something different in the container shipping and transportation industry. We struggled in our jobs to get accurate container rate data to help our customers. An idea was born.
Today, we have closed a pretty big round for our 4-year old company and what was once just three of us, is now soon 40 people in three offices.
The process behind closing a funding round is a long one and this one was about a year in the making. We immediately hit it off with Smedvig Capital and knew pretty quickly they would be the partner we wanted to add to our VC roster.
While going through this round we also learned how much we had grown not only as a company, but our product compared to our Series A process. The positive feedback from our customers on how much they rely on Xeneta for their everyday work tasks and strategy was mesmerizing. That was truly humbling.
None of this would happen without our great team of people. This is a team effort and it's our employees that make all the difference and drive this company forward. We've found and put together a dedicated, intelligent and energetic group of individuals to move forward with us in this journey. Brilliant minds who have a passion for technology and global trade.
This new round of funding will be used to continue our global expansion and further develop our platform, obtain even more data points, build new products and test the waters. We need more heads for that and we are currently recruiting for a number of positions, so please visit our careers page to learn more.
One last thank you to all our customers whose ongoing support and feedback is invaluable. To the shipping and trade press and analysts who have embraced our container rate data - a big thank you.