Here is an updated handy overview to help you stay on top of shipping alliances. A short summary of the alliances' impact on the container market and some thoughts on who is benefiting in the industry.
April 2017 saw the formation and launch of 3 major shipping alliances as below (1 totally new, 1 re-aligned after a big merger and 1 re-aligned after a major takeover).
Infographic: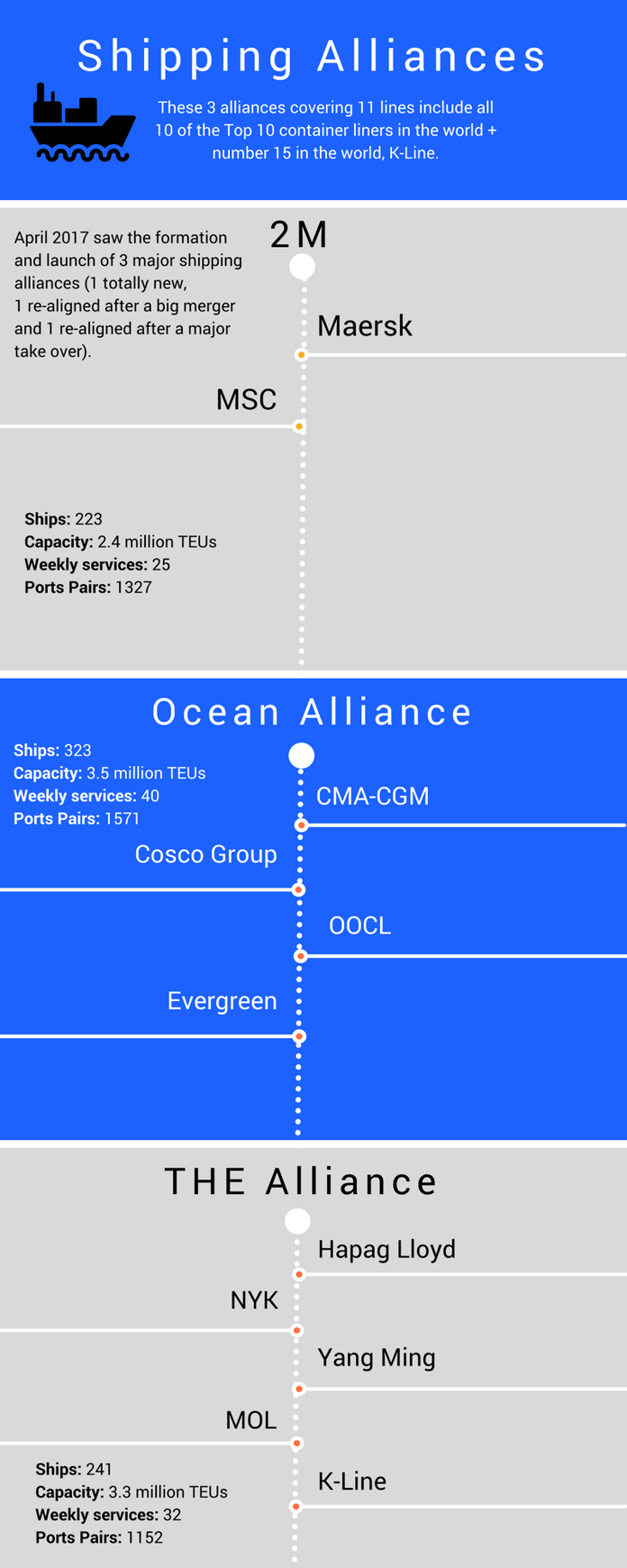 Shipping Alliances 2018
| | | |
| --- | --- | --- |
| Alliance | Members | Details of the Alliance |
| 2M | MSC, Maersk, HMM | 223 ships with a capacity of around 2.4 million TEUs operating 25 weekly services globally covering 1327 port pairs |
| Ocean Alliance | CMA-CGM, Cosco Group, OOCL and Evergreen | 323 ships with a capacity of around 3.5 million TEUs operating 40 weekly services globally covering 1571 port pairs |
| THE Alliance | Hapag Lloyd, NYK, Yang Ming, MOL, K-Line | 241 ships with a capacity of around 3.3 million TEUs operating 32 weekly services globally covering 1152 port pairs |
These 3 alliances covering 11 lines include all 10 of the Top 10 container liners in the world + number 15 in the world, K-Line.
Related: How Beneficial Are Ocean Freight Industry Mergers?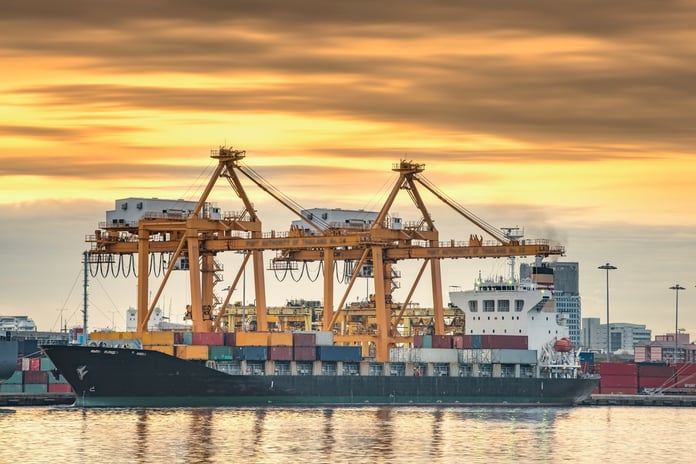 Container Shipping Alliances' Impact on Global Container Market
Based on the current Alphaliner ranking of all the shipping lines, these 3 alliances collectively account for 79% of the global container market leaving 21% for the other smaller global/regional carriers.
This is broken up as below: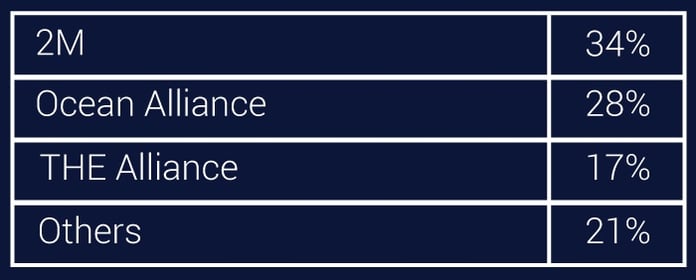 Hyundai Merchant Marine signed up for a strategic cooperation with the 2M partners which gave HMM access to the 2M network. If we consider HMM to be part of the 2M then that alliance's share goes up by 2% to 36% reducing the market share of Others to 19%.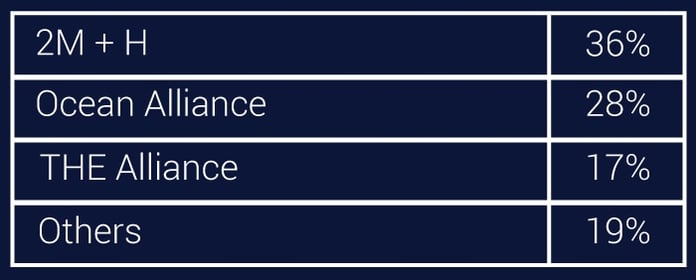 So, what does our crystal ball show as far as the future of global and regional shipping alliances is concerned?
While the crystal ball is hazy in this regard, looking back at history, based on the many merger rumors thrown around in the market, and working on balance of probabilities we may dare to make an assumption as below.
If we look back at history, out of the top 25 container shipping lines that were present in 2000, only 15 remain in 2017 with 10 container shipping lines having either disappeared like Hanjin, Cho Yang or merged or acquired like CSAV, UASC.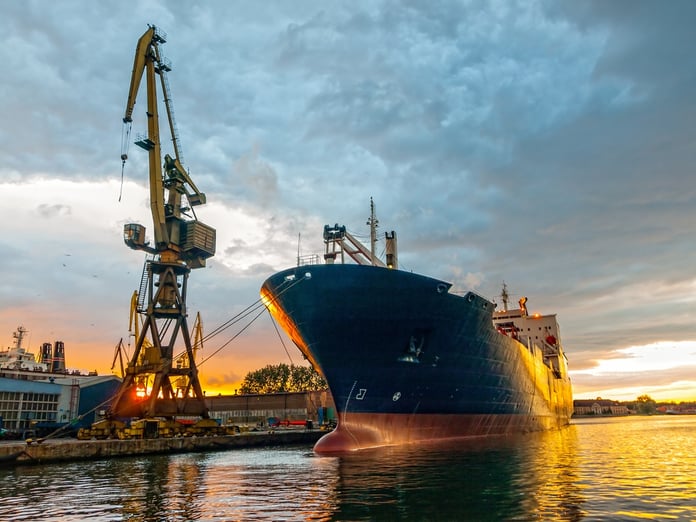 Who Benefits The Most From Mergers
The European carriers like Maersk, CMA-CGM, Hapag Lloyd have been the major beneficiaries of these mergers and acquisitions and this probably was the wake-up call that the sleeping giant China needed.
Cosco which was number 7 in 2000 has recently seen itself move to #1 after Q3 2017 earnings. It beat out Maersk in the most recent quarter. However, the cyber attack from the summer of 2017 had a huge impact on Maersk's bookings. As The Loadstar writes:
"And adding soon-to-be-acquired OOCL, which carried 1.6m teu in Q3, suggests 2018 could see the Chinese liner as a permanent fixture at the top of the liftings league."
So, should we expect any further consolidation in the container shipping market? If the CEO of AP Moller-Maersk is to be believed, there will be. As perSoren Skou's statement to the Financial Times, the industry is expected to consolidate further leaving about 5-6 major global carriers in the next decade or so to run the market.
Want to learn more?
Watch our latest State of the Market webinar to review short- and long-term market changes to understand larger trends and pull actionable insight.