Every port in Xeneta is part of a region contained by a broader region. The Xeneta geo-hierarchy consists of multiple regional levels, which begin on the port-level and expands to larger levels. We are constantly working on improving this structure and are excited to introduce a significant overhaul of improvements to our Mediterranean region.The old structure consisted of four level-3* regions under the umbrella region "Mediterranean", which contained a total of nine level-4 regions and eleven level-5 regions.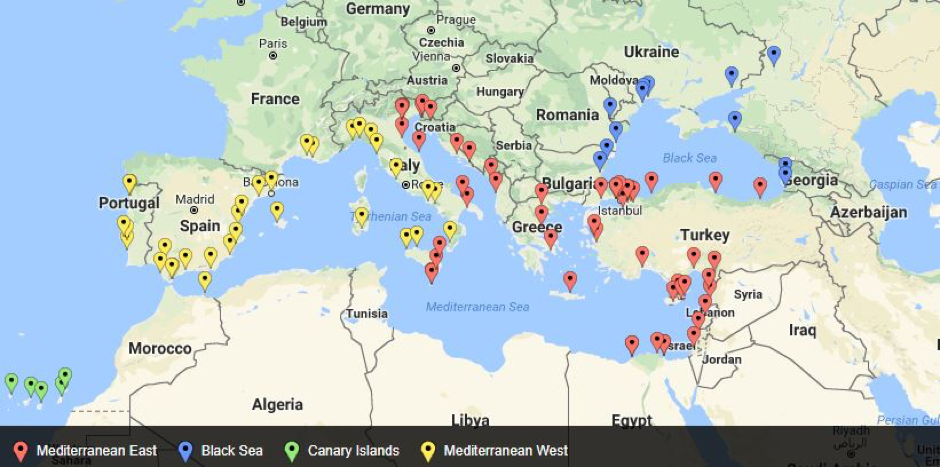 Caption: Xeneta Med-structure with level-3 regions until mid-April
The goal for the new structure was to better align the ports in regions that reflect similar pricing rather than geographical proximity, as well as streamlining the existing cascade of regions into a slimmer and more accurate structure.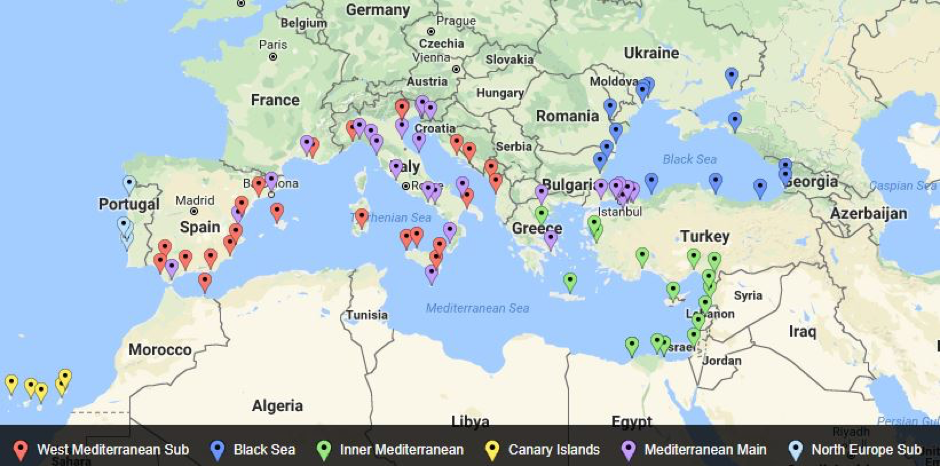 Caption: New Xeneta Med-structure with level-3 regions and Portugal
The new structure has five level-3 regions, but only seven level-4 regions, and no level-5 regions. These changes mean that the total number of regions has been drastically reduced, but the new regions are "smarter" than the old ones. We introduced a "Main/Sub" structure similar to what we already have in Northern Europe and Asia, thereby focusing stronger on similar price levels, rather than geographical proximity.
These are the Changes in Detail
The Canary Islands region is the only level-3 region to remain completely unchanged.
Additional Turkish ports have been assigned to the Black Sea region and we removed some level-4 regions that did not show enough price correlation.
The previous regions "Mediterranean East" and "Mediterranean West" were completely replaced by the three new regions: "Mediterranean Main", "West Mediterranean Sub", and "Inner Mediterranean". These new regions have a total of five level-4 regions. Out of these level-4 regions, the new Aegean Sea / Sea of Marmara region, comprised of Greek and Turkish main ports in the Aegean and Marmara Sea, are the biggest changes.
We kept the existing Portugal region but moved it from the Mediterranean region to the Northern Europe region, where it joins the Northern Spanish ports.
Advantages
of the new Hierarchy Structure
Barcelona is a good example to show the advantage of the new hierarchy structure. In the old version, the lowest region would have been "Mediterranean Spain", where rates from major ports such as Barcelona, Valencia or Algeciras mixed with rates from Alicante, Malaga or Palma de Mallorca. In the new structure, the lowest level is "Mediterranean Spain", where Barcelona, Valencia and Algeciras are joined by other major Mediterranean ports with similar rate levels such as Fos-sur-Mer or Genova.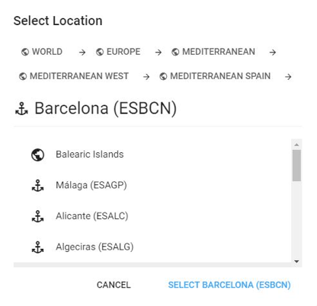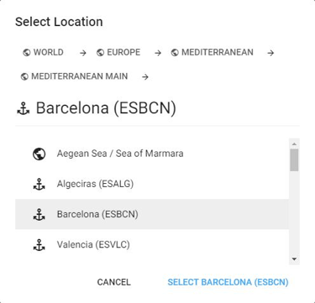 Captions: "Old structure" and "new structure"
Conclusion
The new structure moves away from geographical or political borders and focuses more on similar rate levels and price correlations.
Current Xeneta Customers:
If you have any questions on this matter, please contact your customer support manager.
For any other questions, please refer to our contact form.
* Region levels refer to the size of a geographic area and their position in the hierarchy. Level-1 regions are Europe or Asia for example, Mediterranean is a level-2 region and all regions talked about in this piece are level-3 or lower. Ports usually have a level-3 or level-4 region as their closest region, e.g. Barcelona (port-level) -> Mediterranean Main (level-3) -> Mediterranean (level-2) -> Europe (level-1).
In some circumstances, ports with irregular positions (within the market or geographically) may occupy a more unconventional position within the hierarchy due to geographic isolation or similar factors. One particular example where this can be observed is Honolulu, HI in the level-1 region North America.