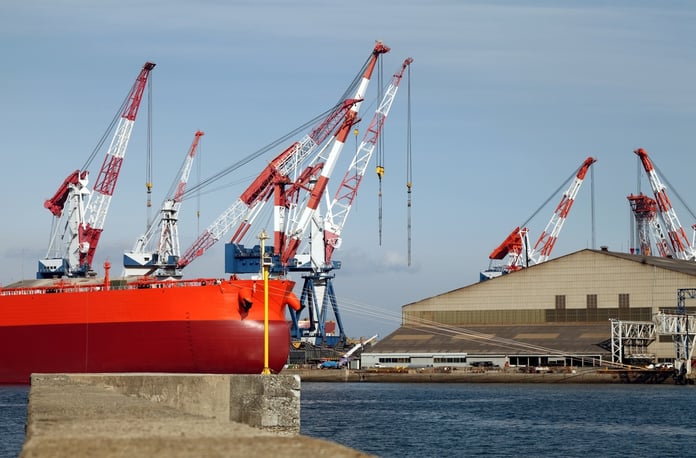 A few weeks ago, Bloomberg published an article about Maersk being cautious based on the rise of Amazon and Alibaba (The World's Biggest Container Shipping Line Is Now Worried About Amazon and Alibaba). So, we thought this should be interesting to watch: will Amazon, the world's largest on-line merchant, decide to work with, or compete against, Maersk, the world's largest container company?
Perhaps 'competing against' is not quite correct; Amazon is not going to operate a fleet of container ships, and run a competing box service; instead they are simply going to control every facet of transportation from the vendor to the end-customer. This is nothing new. While we all know how Amazon built its own network of merchandise warehouses and package sorting centers; they now have a freight forwarding service that books cargo on its own leased cargo planes and truck trailers that deliver into these global warehousing-sorting centers. In dozens of cities worldwide, we see Amazon-marked package vans and couriers deliver packages directly to shoppers' door – which they then photograph and email to the customer as proof-of-delivery.
Amazon's goal is to ensure timely delivery as well as controlling costs. That's both good for the shopper as well as Amazon's bottom-line, but what about the box shipping lines? What will their role be? And it doesn't stop with Maersk and Amazon; Alibaba is gearing up to push exports from its thousands of Chinese vendors; might they link up with Cosco or another carrier in order to boost their export efficiencies? Those EU ports Cosco are now managing would make them a natural partner for Alibaba to build market share into the EU and Eastern Europe.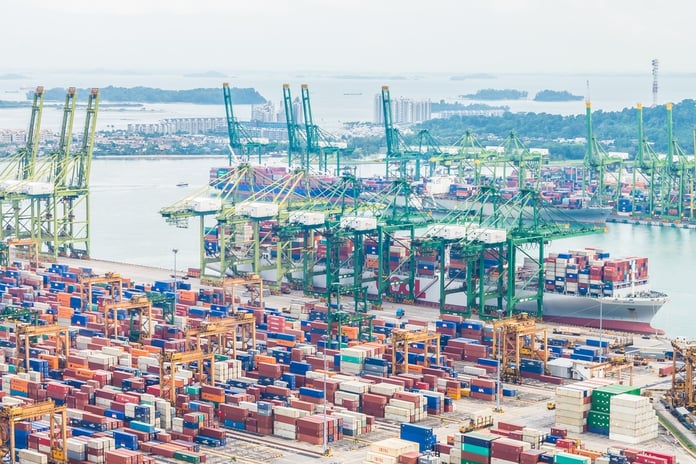 Could Amazon Shift Their Ocean Cargo to Another box Shipping Line?
"Amazon is a threat if we don't do a good job for them," Soren Skou, the Chief Executive Officer of A.P. Moller Maersk A/S, said in a February phone interview with Bloomberg. "If we don't do our job well, then there's no doubt that big, strong companies like Amazon will look into whether they can do better themselves."
Skou is correct; there is no reason for him to think Amazon would not shift their ocean cargo to another box shipping line or buy into a struggling global line (Yang Ming? HMM?) in order to control their cargo from vendor to shopper. Shares of FedEx Corp. and UPS Inc. dropped on a January report that Amazon plans to handle more deliveries to its customers' doorsteps. The question before the container lines is to what extent and when Amazon will try to take greater control of transportation of shipments bound for their warehouses.
In a 2013 report, Bloomberg wrote how "Sellers will no longer book with DHL, UPS, or FedEx but will book direct with Amazon. Amazon will partner with third-party carriers to build the global enterprise and then gradually squeeze them out once the business reaches sufficient volume and Amazon learns enough to run it on its own."
In 2017, Amazon delivered 5 billion packages via Amazon Prime (plus an estimated 2 billion non-Prime) so one can imagine the volume of inbound goods they can control; Skou's strategy is one of combining Maersk's container services that include the world's largest box line, a port operator and Damco, a freight-forwarding service, will offer Amazon the integrated supply chain they demand. But Damco – or any of the large forwarders, are designed to move TEU's and airfreight, not retail boxes through a customs shop, so this may be an exercise in building the ultimate supply chain management system.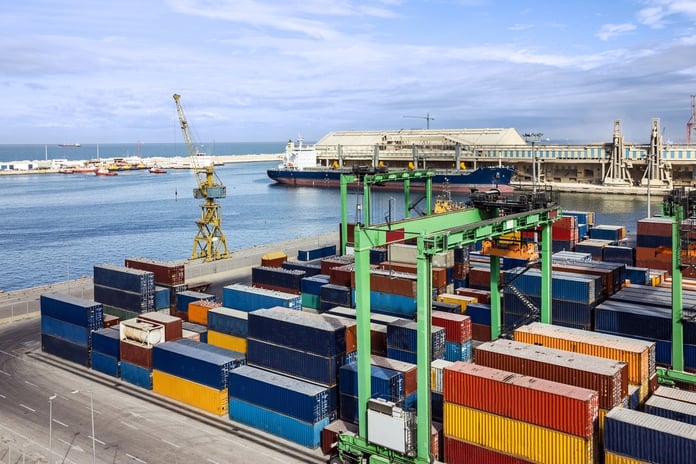 How Will This Affect box Rates?
While we are not sure, it can impact rates negatively. Maersk and the other box lines will either provide the ocean and onward services Amazon requires, or Amazon will do it themselves.
That could mean lower rates, guaranteed deliveries, and real-time information about shipments so Amazon can manage their supply chains as effectively as possible. Maersk is introducing a new digitization strategy to do this; in January they announced a joint venture with IBM to develop the use of blockchain technology to manage and track cross-border trade.
But, it all goes back to rates. Regardless of whether e-commerce or traditional, cargo needs to move from Point A to Point B smoothly, reliably, and inexpensively; the only question is who is controlling the move?