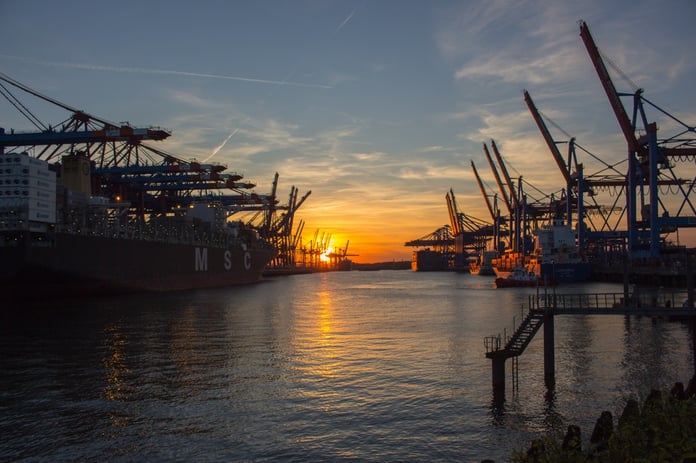 It's no small secret that the shipping industry has been in something of a slump over the past few years. With demand continually dropping and capacity continually rising, a slew of new regulations and changes, and wave after wave of disruptive technologies hitting the market; it seems like now would be a good time to play it safe.
Yet, despite all of this, and the fact that Beijing is currently trying to curb its debt driven acquisitions, Chinese companies are looking for assets; taking over international ports and shipping lines alike. While it seems to go against the grain of conventional thinking, they might actually be onto something.
An Upswing in Chinese Spending
Cosco, a state-owned shipping company has just agreed to buy OOCL in a $6.3 billion dollar deal, which would make Cosco the 3rd largest container line in the world. This move alone puts Cosco in a position that they could potentially overtake Maersk for the world's largest container line. However, this wasn't the only power move made by Chinese companies, Cosco included, as they've spent upwards of $20 billion to buy up overseas ports, doubling the amount they've spent in the year prior.
While this might seem like an ambitious grab for power, it actually has some pretty sound logic behind it.
"Cosco's acquisition of Orient Overseas is being financed by the Bank of China, a large state lender. Rather, China's shipping investments are driven by a long-term push for control of strategic assets, which trumps the desire for near-term economic efficiency and reduced debt burdens," says Ben Bland of Financial Times.
Building a Foothold
In 2009, China overtook Germany and the United States as the world's largest exporter and trading nation, respectively. Now, the goal is to match its new found trade dominance by overtaking the European hold on the container shipping industry while increasing its ownership of ports from Australia to the U.S.
"From Beijing's perspective, it is partly a defensive strategy. China's economy is currently reliant on foreign shipping companies to export the iPhones, furniture, and shoes it produces and to supply it with the raw materials and finished goods required by its vast domestic market," Bland added.
Feeding One Belt One Road Ideals
The Cosco expansion is meant to be a step to correct the imbalance between China's exports and imports. The recent surge in spending also falls in line with President Xi Jinping's "One Belt; One Road" infrastructure strategy to strengthen trade between Asia and Europe.
"It's clear that China wants to be number one," says one European shipping executive. "For Cosco, it's more about geopolitics than profits as they are willing to pay more for shipping liners and ports than their commercial rivals."
On the political side of things, China's sudden increase in control over both shipping and ports provides both projections as well as protection. Having control over commercial shipping lanes can help China during more troubling times, such as conflict and dispute. While having a larger stake in ownership of overseas ports confers certain advantages to China's navy, allowing it to sail further from home.
Another interesting thing to note is that the expansion also plays a rather large role in China's geopolitical standing. As China continues to invest in ports and, more importantly, countries that are in desperate need of cash or technology, China is making valuable allies, while simultaneously growing its container industry.
A One Sided Deal?
The building of allies is already making itself apparent when Greece recently blocked an EU attempt to condemn China's Human Rights record at the UN. Undoubtedly, this move was prompted by the fact that Greece has become reliant on Chinese investment. Cosco recently bought a controlling share of Piraeus port, with plans of using Greece as another link for trade between China and Europe.
However, not everyone is exactly thrilled by the thought of this rather aggressive Chinese expansion into the container freight market, especially Germany. China recently won a bid to build a new terminal as well as a brand new logistics center in Freihafen.
"As reported, the Chinese construction group CCCC and the manufacturer of container bridges for ports ZPMC have won the ideas competition of the port authority Hamburg Port Authority (HPA). The Chinese Internet billionaire Jack Ma, operator of the online mail order company Alibaba is also involved. Together, they plan to build a fully automated container terminal as well as a large logistics center on the 42 hectare harbor area in the middle of the Freihafen," says Martin Kopp of the Hamburg Abendblatt.
"The handling companies HHLA and Eurogate, which are based in Hamburg, are incensed by the competition. They fear that the Chinese could take away significant quantities of cargo from the port. In the opinion of the port industry, the Chinese could not have won the idea competition," Kopp adds.
There is a growing concern about the one sided nature of these new China deals. As it stands, Chinese companies have three times the capacity at European ports than European companies do at Chinese ports. In fact, there isn't a port in China that is majority owned by a European country, although the same cannot be said for European ports falling under Chinese control.
The total implications of China's new found ambition for growth has yet to be seen. However, none can deny the logic behind the rapid growth and expansion is beginning to pay off.