Here at Xeneta, we've always prided ourselves on bringing our customers the latest market insights and being at the forefront of market developments.
Over the past few years, we've seen unprecedented conditions resulting in record prices and unexpected market shifts. One such change has been the appearance of obligatory Priority Shipment Fees (PSF), also known as premium surcharges.
PSFs were introduced when capacity was scarce and getting a box on a ship was very difficult.
At a certain point, it cost you more than 10,000 USD to guarantee your container a spot on the Transpacific. To maintain our goal of market transparency, we saw the importance of making these fees visible in our platform.
Now, things have changed. Over the past few months, capacity has not been as scarce and short-term rates have been falling. Consequently, the importance of PSF has been decreasing. Why pay for a guaranteed space on a ship when you know it's not full?
As a result, Xeneta has seen fewer short-term rates quoted with PSF. In fact, our data suggests that the market for this surcharge will disappear over the next few months.
To give an example, let's look at the Transpacific front haul, arguably the trade corridor most affected by PSF: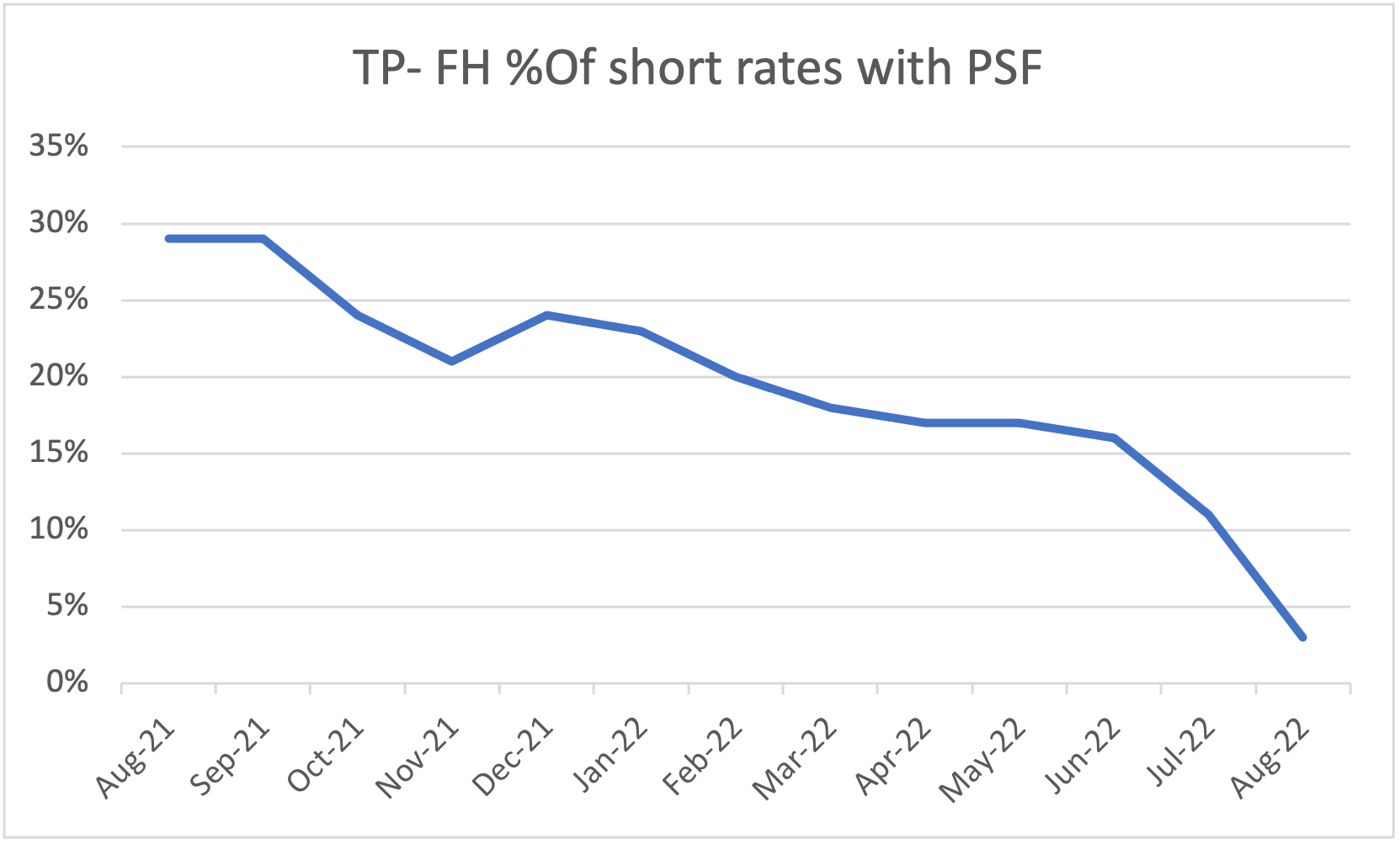 In August 2021, nearly 30% of the rates Xeneta received from customers for the Transpacific contained some form of PSF, with essentially every carrier imposing the fee.
In July 2022, this number was barely above 10%, and in August 2022, we forecast that less than 3% of rates will have PSF enforced.
For these reasons, we've decided to End of Life this feature and remove PSF from our platform. This decision in itself gives you insight into new market conditions.
Want To Learn More?
Schedule a personalized demo of the Xeneta platform tailored to match your container shipping and air cargo procurement strategy.