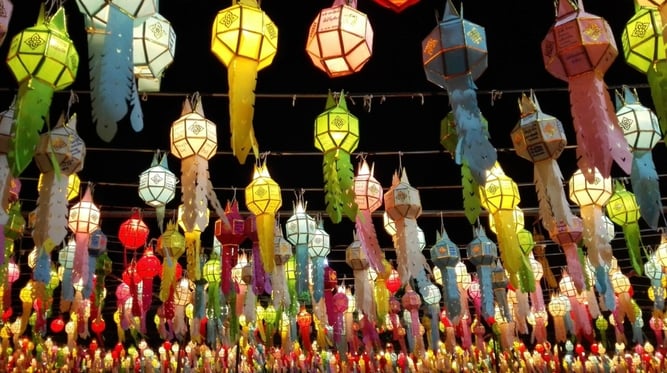 Chinese New Year, the year of the Rooster has just begun. Since end of 2016, the market appears to be recovering with container rates +125% higher than they were around this time last year for the Asia-Europe routes. With overcapacity still not fully addressed, there are still uncertainties if the market is truly a seller's market this time around. Reports from our sources this past week, however, state that carriers are taking stronger measures to deal with overcapacity to make sure the market stays up.
Liners Pulling Capacity Post CNY


Xeneta sources are reporting that post Chinese New Year, liners on the Asia-Europe westbound routes will pull out 33% the first week post the Lunar year and 43% from full capacity the following week.
Whether this will keep the rates up, is still to be seen. However, liners are for sure taking extra-than-usual measures to make sure the market remains in their favor.
This behavior from carriers may mark a distinct difference with this period normally, when rates traditionally slide in the aftermath of Chinese New Year.
As we have reported earlier, long-term rate negotiations have been stalled or pushed from late last year as shippers are waiting to see how the market weighs out. Carriers have accepted this delay with perhaps strong confidence that CNY would not make much of a huge difference than pre holiday.
These latest reports from our sources on capacity management does for sure support the latter. The weaker lines in the new alliances to start this year will also be able take advantage of the stronger alliances' more efficient capacity management measures.
It make stay a seller's market afterall; at least for some time. Let's see how things evolve. Stay tuned.


Shipping Rates May Be on the Rise | Have the Upper Hand
Find out how to stay ahead of the market to make sure your freight prices are competitive and cargo flow uninterrupted. Get the data and intelligence you need to have informed negotations and discussions with your suppliers.
Download our webinar, where we review shipping rates for the main global routes and you'll get answers to questions like:
What should you be on the lookout for during your 2017 ocean freight negotiations?

What was the price activity like for the spot market in Q4 2016 for Asia-N.Europe and Asia - North America West Coast and how are long-term rates behaving?

Should shippers continue to wait out contract negotiations or is it getting risky?