The story is simple, Clasquin wanted to grow through new market expansion.
The challenge: their insight on these new markets was limited. Their ability to confidently negotiate and quickly offer competitive rates for lanes outside their scope hindered on having the right market data.
Clasquin partners with Xeneta to amplify speed and growth.
In addition to expanding into new markets, Clasquin brought their core strategy into question. Particularly, 'How competitive do our buy rates become as the market shifts?'
With a diverse range of suppliers and macroeconomic conditions turning the market on its head, Clasquin was unsure how their strategy stacked up against competitors. So, they sought a solution that would continuously challenge or validate their carrier rates and in turn, improve win ratio. With over 400M+ real-time freight rates to benchmark against in the Xeneta platform, the partnership was a clear fit.
Top priority: Support procurement team in building competitive rate strategy that aligns with the market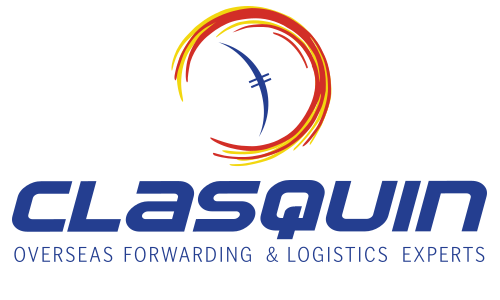 Value Derived for Clasquin

Over 500 members of the global Clasquin team have benefitted from the market visibility gained through regular Xeneta rate cross checks. In 2022, the forwarder proactively ran business reviews for more than 100 of their customers, had over 20 negotiation meetings with shipping lines and provided over 100 tender responses (a 50% increase year-on-year).
Xeneta's Ocean API played an important role in quickening and fine-tuning their response to RFQs and tenders. Integrating Xeneta's data into Clasquin's wider processes, the Xeneta API helped to align several departments around the data or as they call it, their "one source of truth." They credit Xeneta for this improvement in efficiency, increasing their win rate by 15%.
For the fast-moving air market, Clasquin relies on Xeneta data in a similar way—reporting a full return on investment within just a few months of subscribing to Xeneta Air Freight Advanced.
To achieve their goal of building a robust freight strategy that can stand the test of time, they've worked to augment their internal processes with Xeneta data and seamlessly integrate the platform into their day-to-day operations.
"Even if we think we're going to book with a supplier that seems competitive, we always push our team to stay aware of the market through Xeneta data and renegotiate if the rate doesn't match the market. No assumptions." - Frederic Serra, Chief Information Officer, Clasquin
A Data-driven Strategy
Ocean Intelligence
"As the market has shifted and the volume of tenders has greatly increased, our procurement teams have grown accustomed to checking Xeneta data in trades they know, but also those they don't. It has become our safeguard." - Emmanuel Lanne, France SeaFreight Procurement Manager, Clasquin
By making quick rate searches and digging into Xeneta's benchmarks and trends data, Clasquin has an instant overview of market developments on any chosen lane. They squeeze the most out of Ocean Intelligence to make sure they always have real-time pricing data on-hand for both short and long-term markets.
Logging in daily in preparation for tender negotiations and meetings with customers, Clasquin uses Xeneta rates to gauge the competitiveness of both the rates they're being offered and the rates they're providing. With the use of the Carrier Spread feature, they can compare the market average for various carriers to see how fair their contracts are.
+50%
YoY tender response rate
+15%
Increased tender win ratio
100+
Internal business reviews
Finding Success with Xeneta
Carrier & Customer Relationships
Clasquin procurement team uses the Xeneta platform as a trust-building tool, bringing their customers into the data to see their rates are fair, as well as their suppliers to align on contract expectations. The lowest price isn't always the right price for Clasquin — with supply chain consisting of many moving parts, transparency reigns supreme in the vendor selection process.
"We're trying to maintain our supplier relationships and become 'vendor-centric' to bring value to them as well. How can we find a win-win, rather than always going with the lowest rate right off the back? We're engaging on a more factual level to develop long-term relationships. Obviously now with the market plummeting, it would be easy to just take the cheapest rates. But we're trying not to do that, we have an open and honest conversation to partner with the right suppliers. We have a strategy that will ultimately most benefit our customers and we'll stick to it." - Frederic Serra, Chief Information Officer, Clasquin (July, 2023)
Xeneta API
As the partnership with Xeneta progressed and Clasquin's data-driven strategy matured, the forwarder subscribed to the API solution to introduce real-time market analytics directly into their in-house decision platform, called Live Procurement.
Filled with Xeneta data, this tool brought internal teams together through an effective user experience, providing them with the business elements needed to make informed decisions in the light of the market. With this knowledge on their side, Clasquinhave developed a clear competitive edge that allows their experts to easily capture new opportunities.
Now, just two months into fully integrated the API, Clasquin has made nearly 30k successful calls. Their team's immediate feedback was very positive. "It helps procurement negotiate, renegotiate, and see if our contracts are fair. For our booking operators, the data helps them ask the right questions before booking so they can always push to get lower prices."
Air Intelligence + Advanced
"The value we see from Xeneta air data is instant." - Frederic Serra, Chief Information Officer, Clasquin
Similarly to Ocean Intelligence, Clasquin have used Air Intelligence to support their internal teams in securing the best possible rates from their agents and suppliers. As the air freight market moves so quickly, Xeneta data is crucial to the team's autonomy in making decisions without reliance on external opinion.
With Air Freight Advanced, Clasquin explores secondary lanes to find the magic correlation between price and volume. If a lane fits their criteria, they explore the opportunity for expansion — the lower the risk, the higher the reward.
Thanks to Air Freight Advanced, Clasquin now feels they know the market levels on secondary trade lanes. "Our visibility prior was limited. When the market dropped, it would take ages for us to see that drop. We have a lot of trade lanes, and with the market visibility we have now, small improvements add up quickly. We estimate that we saw full ROI in just a few months."
Just the Beginning
Growth doesn't have a finish line and neither does Clasquin's ambition.
After only two years of using Xeneta data, the forwarder has expanded to new markets, challenged their internal teams to fight for the right rates, and enhanced their ability to act with precision and speed.
Clasquin joined Xeneta while the market was in a very different place, but regardless of whether rates have risen or fallen, the partnership has continued to expand. There's more to freight forwarding than just getting the lowest price and the Clasquin Team know this well.
About clasquin
Since joining Xeneta in 2020, French Freight Forwarder Clasquin has remained reliant on Xeneta to challenge and validate their ocean & air freight strategies. Through the record highs of the pandemic to the strained margins of a weak market, Clasquin has proactively used market data within their core digital application to strengthen buying expertise.
Clasquin is a mid-size pure player with a global footprint in International Freight Management. The company combines the level of services of a multinational and the flexibility of a mid-cap. This unique positioning is reinforced by Clasquin's fundamentals, committed experts and comprehensive digital offer boosted by Xeneta. As such, it represents a very high barrier for any new competitors.
Instant visibility into 350M+ ocean & air freight rates
Unlock accurate real-time data that boosts your bottom line. Make informed decisions and watch your shipping business grow with Xeneta.