Globalization Picks Up Pace as Shipping and Logistics Market Recovers
Thomas Sørbø
Jul 25, 2017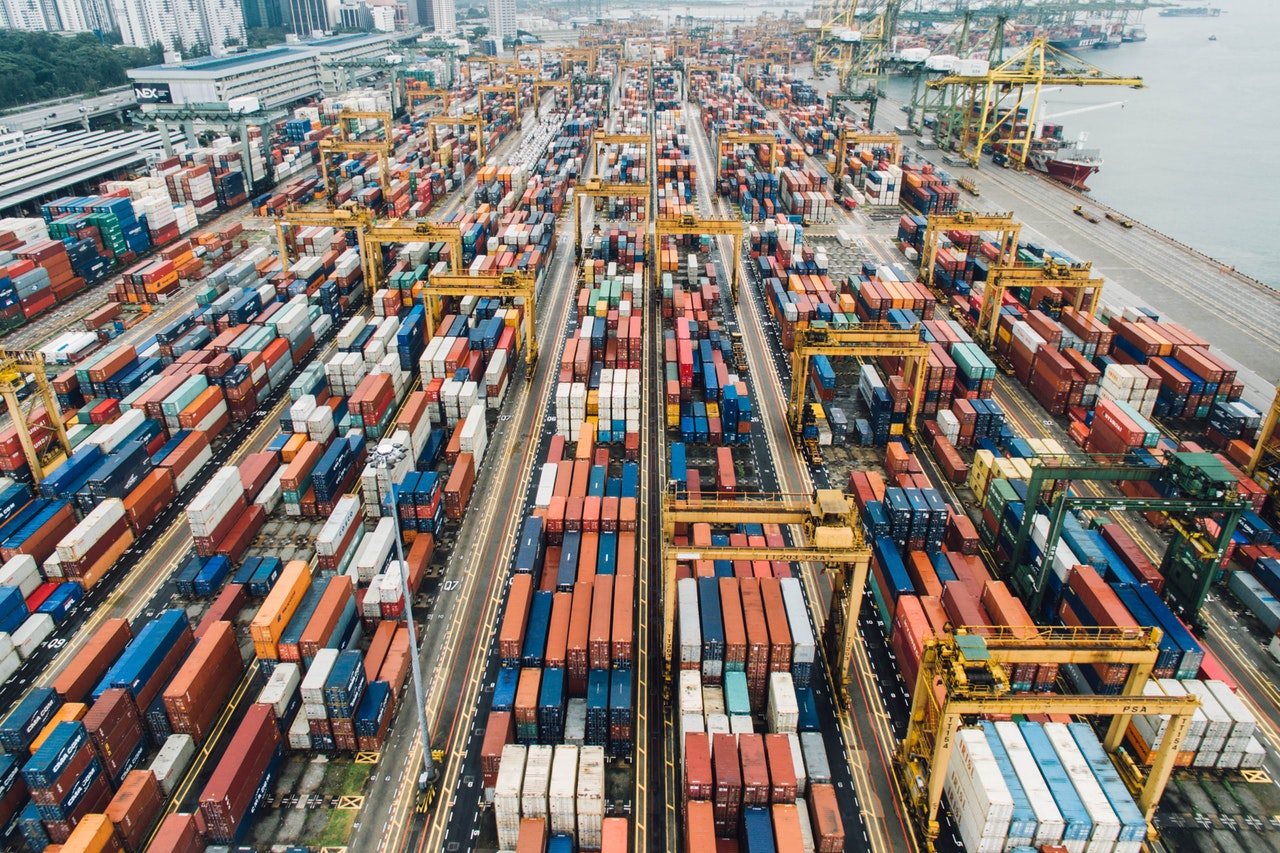 We look back at a much different ocean freight market versus in 2016. Higher rates, consolidations, and new alliances are the trend while faster, more efficient and digitization are the keywords for global supply chains.
Is There Really A Recovery?
By all appearances, there does seem to be an ocean freight recovery underway. According to the Wall Street Journal, logistics market research indicates that the top 20 operators by capacity posted combined net losses in 2016 of $5 billion. Since then, the big players have merged, or formed alliances and most are expected to swing to profit this year. Indeed, Journal of Commerce notes that investment bank firm, Jefferies, anticipates Maersk to increase its net operating profit after tax by 32% this year to $1.6 billion based on 10% higher freight rate. Meanwhile, Jefferies expects Hapag-Lloyd's adjusted earnings before interest and tax will more than triple to $442 million due to higher rates and contribution from its merger of United Arab Shipping Company.
We at Xeneta are optimistic for an ocean freight recovery. Based on our logistics market analysis, rates are higher this year as compared to 2016. In addition, for those container carriers focused on the Asia-Europe route, we've observed that the increases in long-term contract freight rates, which in May, were $1,396 for a 40 foot box from a Chinese main port to Northern Europe, were 120% higher than was charged in May 2016.
According to Lloyd's List, the National Retail Federation (NRF) and Hackett Associates' monthly Port Tracker anticipates the Transpacific peak season could bring record US import volumes this year. US containerized imports handled at major retail ports in August could reach 1.75 million TEU. If correct, that would be the highest monthly figure since the NRF started tracking imports in 2000, topping the 1.73 million TEU seen in March 2015. Lloyd's LIst reports:
Ports covered by Global Port Tracker handled 1.72 million TEU in May, the latest figures reported. That was up 7.3% from April and 6.2% higher than in May 2016. June was estimated at 1.66 million TEU, up 5.3% from the same time last year. July is forecast at 1.71 million TEU, up 5.1% from last year; August at 1.75 million TEU, up 2.2%; September at 1.66 million TEU, up 4.3%; October at 1.71 million TEU, up 2.2%, and November at 1.6 million TEU, down 2.7% from last year.

The 1.7 million-plus numbers for May, July, August and October represent four of the six busiest months in the report's history, while first-half figures are expected to total 9.63 million TEU, up 7.1% from the first half of 2016.
Ben Hackett, Hackett Associates Founder, said the increases in imports have come despite threats by the Trump administration to impose new limits on international trade.


"Some actions to date appear to have alienated traditional allies and are causing them to work more closely together, leaving the United States on the sidelines. 'America First' may well result in protectionist actions that will cut the United States off from the benefits of the global value chain and economic growth for US importers and exporters."
The New Alliances Take Shape
Effective since April of this year, THE Alliance, the OCEAN Alliance, and the 2M Alliance structure have already made an impact. Based on logistics market research, these alliances account for over 90% of container ship traffic worldwide and have disrupted Europe-to-Asia container traffic at an unprecedented scale according to Nik Delmeire, secretary general for European Shippers' Council.
US ports have also experienced delays. For example, Seattle's container Terminal 18 has had to deal with crowded truck turn times lasting from one hour to one day as the port absorbs more calls thanks to the new shipping alliances. Ports of Los Angeles and Long Beach struggled with rail timing at dockyards after increased calls from the 2M alliance.
"While alliances overall benefit the customer, the formation of a new alliance is disruptive for customers in the short term," Mærsk said in a statement. "When a container shipping line moves from one alliance to another both alliances need to redo their networks. There will be shorter and longer periods with frequent changes to services and offered capacity and fluctuating reliability."
Faster, Efficient and Digitized
As more and more business moves online, the need for transparency in shipping and logistics is apparent. Logistics providers, ocean and airfreight providers, trucking and rail providers are all investing in technology. Not only to speed up deliveries but to also provide much-needed transparency throughout supply chains.
In terms of the ocean freight market, Maersk has been at the forefront embracing such technologies as blockchain, drones and introducing its digitized freight forwarder via its logistics subsidiary, DAMCO.
Maersk is certainly not alone by any means. Mitsui O.S.K. Lines Ltd (MOL) President Junichiro Ikeda announced an agreement with Mitsui Engineering & Shipbuilding Co Ltd (MES) to jointly develop next-generation vessel monitoring and support systems for new practical applications. According to MOL, this will "boost efforts to achieve the prevention of marine incidents… [the] prevention of equipment failure [and increase] optimized vessel routing through the integration of ICT related components such as AI (artificial intelligence)".
What's Ahead?
The second half of 2017 is full of optimism for the shipping and logistics market. Rates will likely remain higher versus 2016 as peak season begins in late summer. However, port congestion may remain a concern as consumer sentiment in the US will likely remain positive and demand more import goods ahead of the holiday season. For the airfreight market, this could be an opportunity to keep watch on. We may see a shift as shippers look for ways to reduce any disruptions. Forwarders will certainly benefit in all of this as they assist shippers with value-add solutions such as alternative delivery modes and routes.