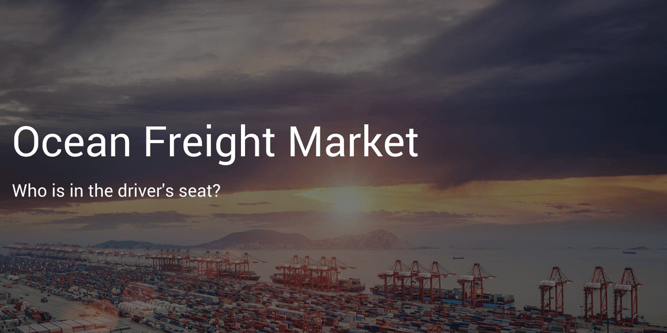 2016 has been a year of turmoil and upheaval within the ocean freight market – the formation of new alliances, mergers and acquisitions and a bankruptcy of a major ocean liner. With these changes in mind, we asked the opinion of some industry players if the ocean freight market is becoming a seller's or buyer's market. Nothing was conclusive, but it for sure made for some interesting discussions.
A Buyer's Market with Uncertainty


Although the market is in recovery with spot market rates trending upwards, it seems the industry as a whole is not yet convinced that carriers are in for a long-term win. A good number of our conversations revolved around the opinion that the market is still a buyer's market and carriers can't yet call victory.
We have been reporting that overall the market has been trending up for a few months. With November's GRIs holding steady in Asia-Europe spot market and an increase reported last week, at the moment, we can't deny that carriers are doing a bit better than in Q2, for example.
What may be more surprising or perhaps not surprising at all is the fact that most folks we spoke to indicated they were not sure. 2016 has been an unprecedented year for the ocean freight market. An overwhelming number of analysts anticipate more consolidation and other changes in the New Year. This uncertainty may have swayed these respondents to note they were not sure.


More Big Boys Taking Sail in 2017


We shouldn't forget that next year we will see some large shippers taking sail which is anticipated to add more capacity. Maersk has 11 new Triple E's (Asia -Europe) coming into play from April 2017 part of their organic growth strategy. The acquisitions and bankruptices this year haven't done too much to address the oversupply issue. With the new ultra-large vessels expected to be delivered next year, could this only be a short-lived heyday for carriers? We don't yet know, but anything is possible in this industry.

Patrik Berglund (CEO) was quoted on Friday in The Load Star citing:
" [He is concerned] about how long the momentum would be maintained given the fundamental oversupply of space, which is expected to be exacerbated by new ultra-large container vessel (ULCV) deliveries next year. All the mergers and acquisitions this year, and even the Hanjin bankruptcy, haven't done anything to address the oversupply side of the industry."
Alliances, M&As and Bankruptcies Oh My


Earlier this year, the number of Alliances was reduced to three – THE Alliance, 2M and the Ocean Alliance. Combined, these alliances will have a commanding share of major trade lanes. For example, for the largest lane, Asia-Europe, the three alliances combined, is estimated to have a 99% share of the capacity. The uncertainty of what this may bring to shippers in April 2017 when the alliances goes into effect is apparent in the large percentage of respondents that noted they were not sure what kind of market ocean freight is moving towards.
In addition, with Maersk acquiring Hamburg Süd, there are now 11 global carriers, down from 20 at the start of the decade. According to online publication, Splash 24/7, Israel's ZIM, is looking to reduce its global presence and focus more on regional transport while Yang Ming and OOCL are denying they are looking at sale opportunities. Splash 24/7 speculates that for the right price senior management at both lines would sell or possibly merge together.
What do you think? Is it a buyer's or seller's market? Let us know in the comments below.


[LIVE VIDEO Broadcast] Container Shipping Review 2016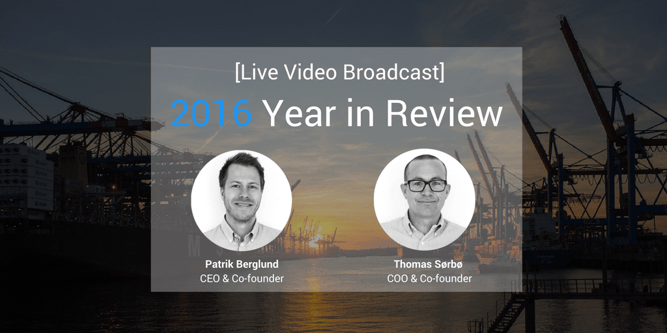 Join Patrik Berglund (CEO) and Thomas Sørbø (COO) on December 15th as we take a look back at 2016. They'll discuss in a fireside-chat style format, live video streaming, their thoughts of the industry and outlook for next year. They'll also answer your questions LIVE. Learn more.