Supply Chain
Logistics
Freight Forwarding
Here Is The Difference Between A NVOCC And A Freight Forwarder
Katherine Barrios
Jun 07, 2017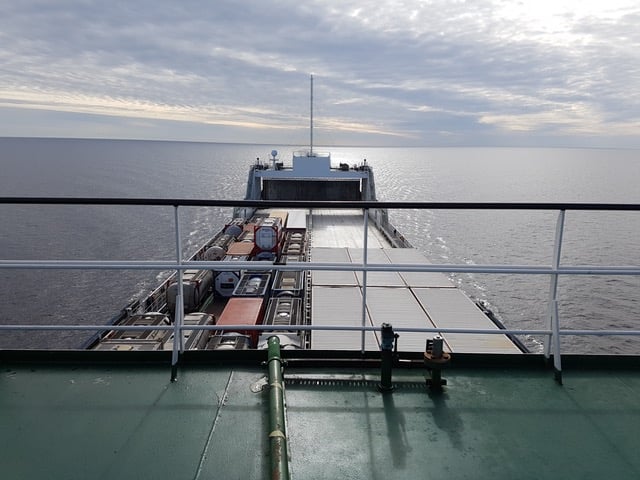 An NVOCC and Freight Forwarder are often considered to be the same by many people. This may have been influenced by the FMC's consideration of both NVOCC and Freight forwarder as an Ocean Transportation Intermediary (OTI). However, whether you are a US based NVOCC or Freight Forwarder you are required to obtain a licence to provide these services in the United States.
What is the difference between a NVOCC and a Freight Forwarder?
Although both are considered as an OTI, functionally and legally there are some differences between the two. If you take a closer look, much of the differences between the two will be evident from their definitions and scope of activities. These are the main differences between a NVOCC and a freight forwarder:
NVOCC and Freight Forwarders are considered as OTI
Freight Forwarder provides expert advice and consultancy services
NVOCC provides carrier service under their own bill of lading
Definition and Scope of Activities of a Freight Forwarder
A freight forwarder may be defined as the entity employed by an importer or exporter to handle a few different activities relating to their shipments.
A forwarder's activities may include, but not limited to :
Organizing movement of cargo from Point A to B using multiple modes of transport – sea/rail/road. Point A and B may be inland locations as well.
Negotiating contract rates with carriers on behalf of the customer
Booking cargo with the carriers under their own freight/service contract or using the customers freight/service contract
Processing all relevant shipping documents such as customs and port documentation, bills of lading and associated shipping/negotiating documentation (EUR1, Certificate of Origin, etc)
Issuing their own approved house bill of lading (HBL)
Apart from the above, a freight forwarder may have other functions such as:
Providing expert advice and consultancy services to the customers relating to the usage of the correct Incoterms, letter of credit, licenses, permits and general information relevant to the safe movement of the cargo.
Accept and arrange storage of the cargo whether it is before shipment from port of loading or after receipt of cargo at port of discharge before distribution to other areas as per client requirement. Most big freight forwarders have their own warehouses, but a few forwarders outsource this to optimize asset utilization.
Using these warehouses, the forwarders arrange the distribution or "forwarding" of the cargo as per the instructions of their client
Arrange inland haulage of the cargo from/to the customers' premises and port as required
have thorough knowledge of over/cross border cargo movement
arrange customs clearance
What Is NVOCC?
A NVOCC may be defined as an entity that provides ocean freight services as a "carrier" albeit it may be with or without own or operated vessels.
The NVOCC accomplishes this by buying slots or space from a VOCC (Vessel Operating Common Carrier) and reselling the same to their customers who can be exporters or forwarders.
NVOCC issues their own House Bill of Lading as a "carrier" and in doing so undertakes the responsibilities of a carrier subject to of course the terms, conditions and liabilities of their bill of lading.
Apart from obtaining a license from the FMC, NVOCC operators also have to file a tariff prior to operation in the USA.
A tariff contains actual freight rates, charges, surcharges, freight classifications, rules, regulations and practices of a common carrier (VOCC or NVOCC).
So some of the key differences between a NVOCC and a freight forwarder maybe tabulated as below :
NVOCC vs Freight Forwarder
| | | |
| --- | --- | --- |
| Activity | FF | NVOCC |
| Associations | Most recognized and global forwarders belong to an association of freight forwarders called FIATA (International Federation of Freight Forwarders Associations) which is considered to be the global voice of freight logistics | There are no such associations for NVOCCs on a global basis while there may be some localized groupings in different countries. |
| Shipping documentation | Issues their own bill of lading and other shipping documents which is generally based onstandardized documentation created by FIATA | Issues their own bill of lading which may or may not be based on any global standard. |
| Shipper/Carrier | Acts as agent to/for the shippers | Acts as carrier to the shippers and shipper to the carriers |
| Containers | Uses shipping lines containers and does not own or operate containers | Some of the big NVOCCs own and operate their own fleet of containers |
| Warehouses | Some of the big freight forwarders own and operate their own warehouses as a value-added service to their other shipping services | Do not generally own and operate their own warehouses, however there are some big NVOCCs who also double up as freight forwarders (Expeditors International for example) |
| Networks | There are several freight forwarder networks around the world who co-operate as network partners on an exclusive or non-exclusive basis in handling cargo all over the world | Some of the big NVOCCs appoint agents at various ports pretty much like how shipping lines appoint agents at various ports to handle their commercial and operational requirements, especially those that own and operate containers |
| Agents/Partners | May act as an agent for NVOCC | Very rare to find an NVOCC acting as an agent for a freight forwarder |
| Liabilities | Traditional forwarders are covered under freight forwarders liability as set out in the FIATA terms and conditions | Traditional NVOCCs are covered under carrier liability as set out in the FIATA terms and conditions |
A traditional NVOCC does not provide services provided by a freight forwarder and vice versa, but in some cases the line between a NVOCC a traditional freight forwarder may be blurred.
Who provides the best service and the best ocean freight rates between a freight forwarder, NVOCC and a carrier? The jury is still out on that. For sure service and the ability to offer insight into rates and market movements makes a big difference. How can these suppliers differentiate from each other? That's the question shippers and suppliers are all after.