How 2016 Started A Bleak Future for World Trade Growth
Katherine Barrios
Dec 07, 2016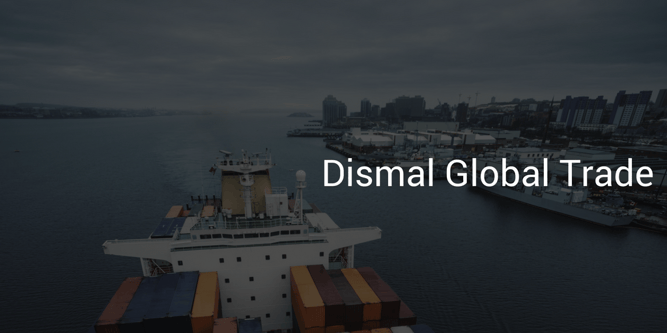 While the technology for shipping might be accelerating rapidly, the pace of the world trade growth aren't looking nearly as promising. World trade growth statistics have been more than abysmal in 2016 only growing 1.7%. The rates for next year already have a dismal projection, dropping from a 3.6% to somewhere between 1.8 and 3.1% for the year. This marks the slowest rate of trade growth since the financial crisis of 2009. It's clearly why over supply in the container shipping market doesn't seem to be disappearing.
An article recently posted by SupplyChain24/7 in late September delves into the specifics of the slowdown in both trade and the global GDP as well. Below is our overview of the article.
World Trade Growth: An Important Wake Up Call
The Director-General of the World Trade Organization, Alberto Azevêdo fears that there's more at stake then simple slumping profit margins and weak demand.
"The dramatic slowing of trade growth is serious and should serve as a wake-up call. It is particularly concerning in the context of growing anti-globalization sentiment. We need to make sure that this does not translate into misguided policies that could make the situation much worse, not only from the perspective of trade but also for job creation and economic growth and development which are so closely linked to an open trading system," Azevêdo says.
"While the benefits of trade are clear, it is also clear that they need to be shared more widely. We should seek to build a more inclusive trading system that goes further to support poorer countries to take part and benefit, as well as entrepreneurs, small companies, and marginalized groups in all economies. This is a moment to heed the lessons of history and re-commit to openness in trade, which can help to spur economic growth," he added.
The Rise Before the Fall
Part of the reason that the new dropping off in trade growth is having such a tremendous impact is that, up until recently, we've seen a rather dynamic rate of growth. This is due, in part, to the the rapid container trade growth and success that has been experience by emerging countries like Brazil, which have helped fuel the growth of the global GDP and trade in general. Container trade growth throughout has jumped by leaps and bounds over the past number of years, well exceeding the rates seen in 2008 before the 2009 downfall. SupplyChain24/7 analysts offered a number of possible explanations that for the possible recent downturn in growth.
"A number of reasons have been advanced to explain the decline in the ratio of trade growth to GDP growth in recent years, including the changes in the import content of demand, absence of trade liberalization, creeping protectionism, a contraction of global value chains (GVCs), and possibly the increasing role of the digital economy and e-commerce, but all have likely played a role. Whatever the cause, the recent run of weak trade, and economic, growth suggests the need for a better understanding of changing global economic relationships. The WTO, and other international organizations, are working hard to understand this current evolution and its implications for continued growth."

Adapting to a Transforming Global Economy


The takeaway from this is that the issue of world trade growth is likely going to get worse before it gets better. For better or worse, the global economy is undergoing a transformation, and the transition has been anything but smooth. In order for freight industry to not merely survive, but thrive, they're going to have to understand these changes and adapt as necessary.
Read more: "Is ocean freight a buyer's or seller's market?"
[LIVE VIDEO Broadcast] Container Shipping Review 2016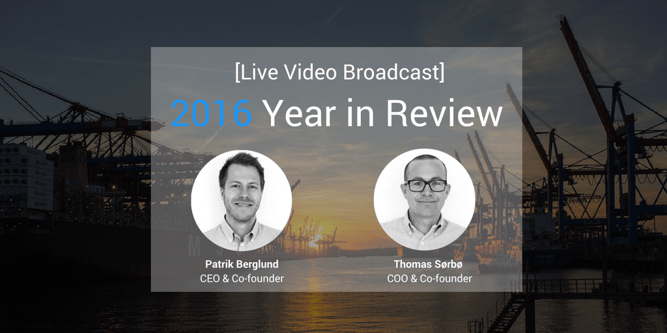 Join Patrik Berglund (CEO) and Thomas Sørbø (COO) on December 15th as we take a look back at 2016. They'll discuss in a fireside-chat style format, live video streaming, their thoughts of the industry and outlook for next year. They'll also answer your questions LIVE. Learn more.