CUSTOMER STORY
Scan Global Logistics
How Scan Global Logistics Use Xeneta to Build Trust and Boost Customer Retention
The Challenge: The need for transparency and proactive market data to provide customers a clear understanding of market conditions and how this might affect their shipments.
Scan Global Logistics (SGL) Makes a Promise to Their Customers - We'll Uncomplicate Your World
By using Xeneta data to align internally, proactively keep customers in the loop and stay on top of market developments, this forwarder sticks to their word.  
In an industry as complicated as ocean and airfreight supply chain management, working with a logistics provider who's ready and willing to help you understand the market is invaluable. Four years of being a Xeneta customer has allowed SGL to see the importance of adding that extra value — many logistics providers and freight forwarders claim to value transparency and assess market data, but not many prove this in their actions. Being equipped with real-time data on Market Trends, Rate Changes, Capacity, Blanked Sailings, and Carrier Spread is one thing; using it in the right and transparent manner is another.  
SGL is a prime example of a team who actively use data to make a difference to their customers. Here's how they do it: 
Neutrality First 
When a forwarder's growth can largely depend on the volume and speed of their RFQ responses, it's not uncommon for the quotes shippers receive to be an educated guess or intuition, rather than actual market data.  
SGL recognized this as a problem and an opportunity to differentiate themselves from competitors. Growth is important, but how could a customer trust someone who tipped the scales so far in their own favor and didn't reference actual market data? 
By being a long-time Xeneta user, SGL has created a clear path to rate transparency. When in discussions with customers, Xeneta rates are always on the table. SGL values the fact that Xeneta gives a neutral, unbiased view of the market, as it allows them to create an invaluable level of trust.
When growing their business and building customer relationships is on the line, SGL has learned that the word 'Xeneta' will put their customers at ease. Many of their customers are even Xeneta customers themselves, so the two are immediately on the same page — fast-tracking negotiations and creating a mutually beneficial outcome.  
"They know we're good, but not just because we're claiming it. They can see we have the right sources and the connections to make the best decision for their supply chain." Mads Drejer, Global COO & CCO. 
This openness removes uncertainty that can often delay negotiations and renewals, both internally and externally. 
Internal Alignment 
SGL values agility. Their teams need to move quickly and efficiently, without sacrificing accuracy or missing opportunities. Xeneta allows them to supercharge this goal – but how? 
Through data on Market Rates, Carrier Spread, and Capacity & Blanked Sailings, Scan Global can see where to keep focus. 
"Capacity helps us understand which alliance is blanking sailings and decide which carrier to go with on our biggest trade lanes. Through this, we can proactively reach out and inform customers, which gives them the tools they need to get their freight where it needs to be." Mads Drejer, Global COO & CCO.  
SGL leaders frequently look at the data to assess how the market and particular carriers are moving, then direct their teams to prioritize those lanes in their analysis and discussions. 
With this strategic focus, SGL can streamline their daily activities and become trade lane experts. They can laser their focus and boost the efficiency of their service — while also having the means to expand via data. With the support of Xeneta, they can structure their processes, move towards a common goal, and strategize for both the short and long-term.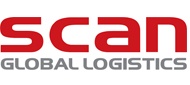 Global Understanding
SGL operates internationally, with offices across many continents, operating in many different languages. When teams are dispersed, there is a high likelihood of misalignment, but not for this forwarder. 
This forwarder uses Xeneta to centralize their teams under one universal language — market relevant rate data and business intelligence.
 Proactive Partnerships 
When a forwarder wants to retain customers and grow their business, competitive rates aren't enough anymore. As SGL knows, there's always someone out there who'll go lower, so there needs to be more on the table than just rates. 
Building strong relationships and leading with integrity is at the top of SGL´s priority list. They always seek to manage their customers proactively and keep them fully informed about market movements. 
Not only does Xeneta's real-time data support them in this goal, but the reports produced can also be repurposed and provide extra context as to why they're offering certain rates, choosing certain lanes, contract lengths, or carriers, or starting discussions at a particular time.  
With a commitment to real-time, neutral data that can only be found with Xeneta, SGL will never fall behind the market, and they'll make sure their customers don't either.  
As a forwarder who values innovation, Scan Global puts their money where their mouth is. With Xeneta as a core asset to support their growth & retention goals, their strategy has hit a strong data-driven rhythm and has been critical in differentiating them from the pack. 
About Scan Global Logistics
Since joining Xeneta in 2017, Freight Forwarder Scan Global Logistics has remained reliant on Xeneta to be competitive with other Freight Forwarding competitors.
Scan Global Logistics is a global full-service logistics provider headquartered in Copenhagen, Denmark, excelling in uncomplicating logistics through tailored solutions made by skilled specialists, proud problem-solvers and passionate entrepreneurs.
With over 45 years of experience, SGL Group has simplified the logistics world. Established in 1975 and 1989 in Denmark, we've grown to become leading experts in global freight forwarding, operating on all continents. Our core principle is a human-centered approach, fostering strong, long-term customer relationships while continuously expanding our clientele.
Instant visibility into 350M+ ocean & air freight rates
Unlock accurate real-time data that boosts your bottom line. Make informed decisions and watch your shipping business grow with Xeneta.