Though global air cargo volumes have fallen eleven consecutive months year on year, airline cargo revenues haven't fully retreated. In the week ending 19 February, global cargo revenues remain 40% above the 2019 average. It was down 28% from the same week a year ago and a considerable 43% from its peak in the week ending on 12 December 2021.
For air freight rates, the spread between global mid-low and mid-high rates has remained widened since it grew with the onset of the pandemic.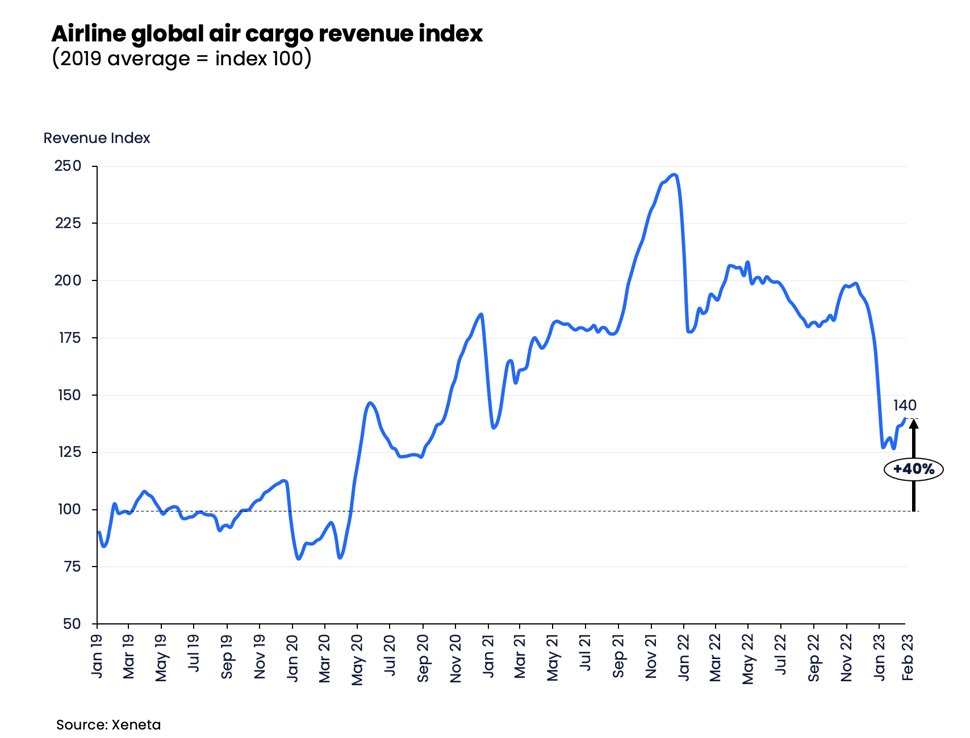 The mid-low air freight rate is the calculated rate below which 25% of market rate data points fall, while the mid-high air freight rate is the rate below which 75% of market rates fall.
In the first three weeks of February, the spread between global mid-low and mid-high air freight rates was USD 3.18 per kg. It narrowed to USD 1.29 per kg from the spread in February 2022 (USD 4.48 per kg). The shrinking spread is attributed to the normalization of the air cargo market.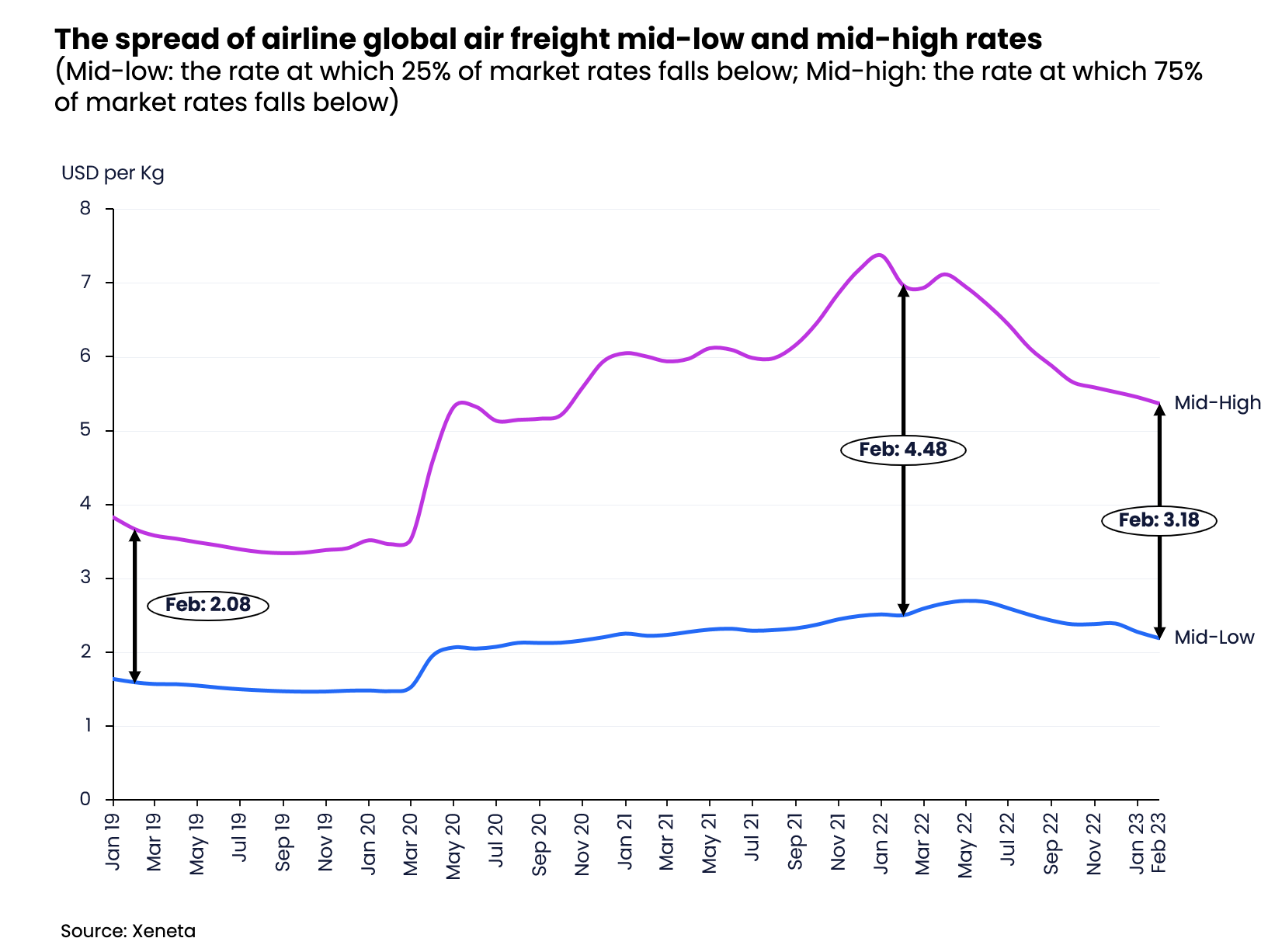 On one side, air cargo capacity continues to resume globally; on the other side, global cargo volume was cooling down due to global economic headwinds, a shift of consumer behavior to services and a mode shift due to improved ocean schedule reliabilities.

But February's spread was still USD 1.11 per kg above the spread in February 2019 (USD 2.08 per kg). This is impacted by the continuous uncertainties surrounding the air cargo market - a continuous shortage of belly capacity for long-haul flights, especially in and out of Northeast Asia (i.e., China, Japan and South Korea) and increases in cost structure, such as elevated jet fuel and labor costs.

And the widened spread of air freight rates hints that some freight forwarders, who are currently locked in lengthy long-term contracts, are at risk of paying a high premium to airlines when air freight rates are falling.

The habit of shorter-term agreements, which was first adopted during the onset of the pandemic, is likely to stay as many freight forwarders are trying to negotiate two-to-three-month agreements.
In addition, freight forwarders are dealing with shippers, who are eager to get rid of frequent short-term negotiations due to the heavy workload and are in favor of predictability.

Therefore, it will be interesting to see how freight forwarders will balance their shorter-term procurements with airlines and sell longer-term to shippers.
Want to Learn More?
Watch the latest episode of our monthly State of the Market Webinar for air freight rates to see where you stand in the volatile markets. If you have any questions, please send them to info@xeneta.com.
PS: Missed the LIVE session? Sign up to get the full webinar recording.