Supply Chain
Ocean freight
Air freight
Ocean or Air Transport: An Executive Decision
Patrik Berglund
Dec 12, 2018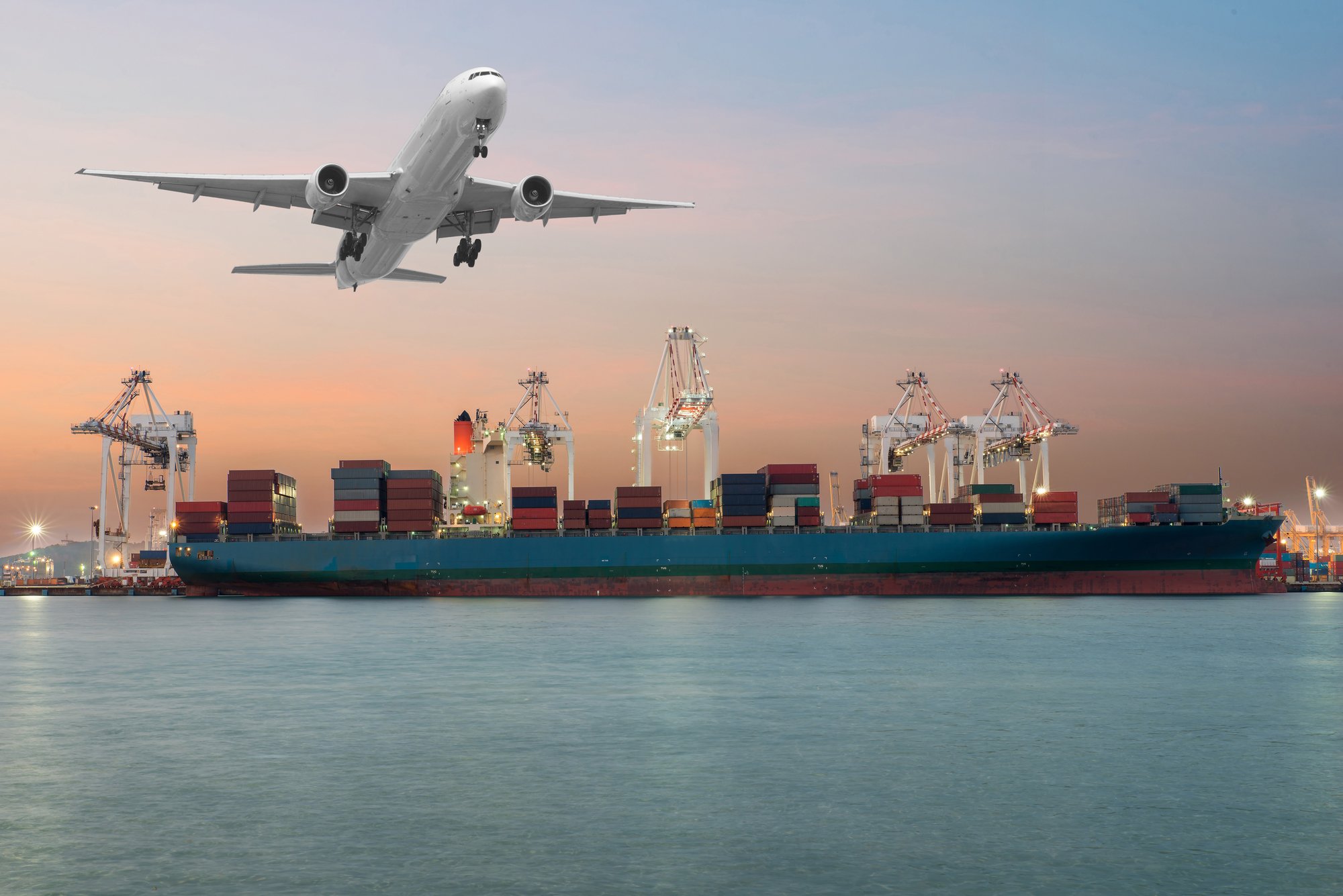 In a dynamic freight rates and uncertain geo-political environment it pays to have an open mind with regards to transportation mode. The minds that need to be most open are those at the very top of an organization. Executive level decision makers, particularly CFOs, should be making the decisions that impact most upon business profitability. Shipping, and determining the right mode of transportation to obtain optimal value for your products or raw materials, is a key consideration.
Intelligent Advantage
If your products arrive too late to market – missing demand or deteriorating en route – your business suffers. If you pay too much for transportation – choosing the wrong mode for your needs or negotiating noncompetitive rates – your bottom line is hit.
Shipping decisions need to made at the start of the chain, not at the end in shipping departments. As such executives must keep abreast of the latest business intelligence on rate developments, particularly with regard to the pros and cons of selecting ocean and/or air, tailoring strategies in real-time to maximize value and gain competitive advantage.
This is where Xeneta comes in.
Best of Both Worlds
In terms of ocean and air it's not a question of keeping informed of one or another, but having insider knowledge of both.
Sea freight is, in terms of volume, much cheaper than airfreight and is the preferred method for shipping large volume cargoes long distances. Airfreight, however, is more direct in terms of city to city, much faster, involves less handling (therefore less risk of damage) and, in general, there is less risk of congestion and delays, due to smaller volumes and the speed of transit through airports compared to ports.
So as a rule of thumb, cargoes that demand fast turnarounds – due to, for example, their perishable nature, such as certain pharmaceuticals or flowers - often head off down the runways, while non-time sensitive or larger products like electronics, white goods, cosmetics, vehicles and toys are more inclined to set sail.

The Need to Be Agile
That said, market demand, inventory management and working capital considerations also come into play. If you can gain significant competitive advantage by satisfying demand it may be worth taking a plane, if you can get the right price. If cutting costs is possible and the market need and products are not time sensitive then perhaps it makes sense to opt for a ship.
The key word here is agility. With agile supply chain management shippers can constantly re-evaluate the optimal mode in relation to costs for transportation and costs for capital i.e. transit time / lead time. With Xeneta's real time intelligence on the very latest ocean and airfreight rates, executives can accurately assess transportation costs and make fully informed supply chain decisions that support smart Working Capital Management and Inventory strategies.


Next level decision-making
Furthermore, what CFO isn't interested in saving costs and achieving the best value for their organization?
If you have the very latest data on freight costs across relevant transport modes then you can enter negotiations with the confidence to get the best market rates. You are not being told what you should be paying, or relying on outdated historical reports, you know what you should be paying. As a result, RFPs are taken to the next level – empowered by data.
This intelligence also takes the guesswork out of budgeting. It's much easier to set accurate budgets for global supply chains, and control costs, when you have a genuine understanding of developments within the freight rate market. Xeneta's database of over 85 million ocean freight rates and 350,000 airfreight rates has the unique power to unlock that knowledge.


Delivering Results
The world is dynamic. Demand fluctuates, rates change and organizations evolve.
To navigate this landscape successfully businesses must gain the intelligence to make optimal real-time logistics decisions and ensure products get to market at the right time, with the right costs, delivering the maximum ROI.
Insight into both the ocean freight AND airfreight segment is the ideal starting point for high-level executive decision makers.
Xeneta will help you decide whether it's time to take off or set sail… with a fair price for your journey.
To learn more about our ocean and air benchmarking and market intelligence platform and see it in action, please contact us.