Supply Chain Blogs | Xeneta Top Picks
Katherine Barrios
Jun 14, 2017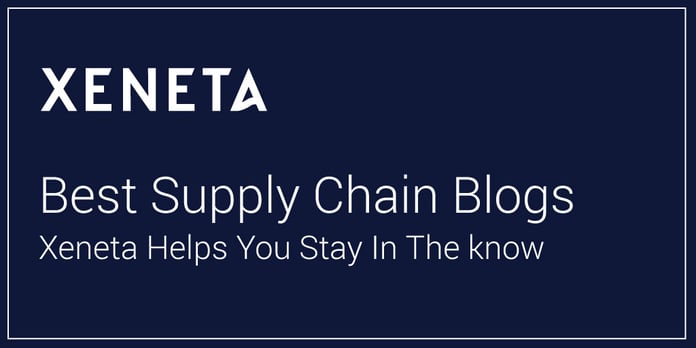 Make sure you stay informed with the latest logistics and supply chain news, we have found the top 24 supply chain blog posts for you to read and bookmark.
Below are links to veritable wellsprings of information, useful insights on a wide range of topics written and moderated by industry stakeholders, analysts with broad and deep expertise in global supply chain.
Best Supply Chain Blogs to Follow
Moderated by Bob Ferrari, this blog series focuses on possible impacts regarding your supply chain, including new technology as well as spotlighting companies who have gotten it right, and wrong.
Focused on supply chain excellence driven by enterprise applications, Supply Chain Shaman is written by Lora Cecere, the CEO and Founder of Supply Chain Insights.
Cerasis blogs focus predominantly on small package and LTL based companies, however, they also do a fair job reporting on some of the top rated blogs throughout the industry.
Taking a special interest in freight and logistics, Freightos' blogs focus more on logistics improvements as well as offering insight into to freight itself.
Talking Logistics takes an interesting approach to logistics blogging, mixing anecdotal and personal commentary in with useful information making for a good read.
A highly recommended resource, LogisticsMatter spans a wide array of blogs and news posts with a concentration in 3PL, logistics, supply chains, and other useful information.
Transmetrics Blog covers the latest news and innovations in logistics globally and in Europe. Always a good read to keep yourself updated.
A very no-nonsense approach to logistics news, Logistics Viewpoints prides themselves in presenting the matter-of-fact when it comes to what's happening in the industry.
Forbes has long since been an authority on all things business. Forbes' logistics and transportation blogs are written and moderated by Forbes staff including logistics giant Steve Banker.
CIPS posts a pretty fair smattering of blog posts regarding all things in the freight and logistics industry. However, what's interesting is they way CIPS divides their blogs between, news, opinion, and analysis, making it easier to find what you need on the quick.
WSJ Logistics
Sponsored by UPS, The Wall Street Journal runs the gamut for logistics news. Written by experienced Wall Street Journalists and backed by UPS insight, there's wealth of industry information within.
The Loadstar, evolved from an airfreight blog, was launched in 2012 as a multimodal online news resource for the logistics industry. The award-winning site has since become known at the highest levels of logistics and supply chain management as one of the best sources of influential analysis and commentary.
Monthly publication as well as a provider of daily news, American Shipper provides the latest news and updates on the logistics market with a slight and sweet twist favoring logistics technology.
Flexport, a freight forwarding company, does more than just haul cargo. Their blog makes for some interesting reading when it comes to the history of some of the world's largest ports (Shanghai anyone?) additionally, they also run some interesting theory-crafting as to the impact of world events and how they will affect the shipping industry.
A Facebook for shippers? Well, sort of. gCaptian embraces many of the ideas that our favorite social media sites have embellished upon. Curating a wide spread of content from some of the biggest new sources for the industry like Bloomberg and Reuters, as well as offering a good selection of their own content.
When it comes to news about the shipping industry, the JOC is your quintessential source for news and global happenings. If something has happened within the freight world, whether it is by air, land or sea, the Journal of Commerce will have something on it. Perfect for your summer reading needs.
Another valuable news source that's worth a gander this summer. Lloyd's Loading List has a vast selection of both original and curated content. Lloyd's also serves as a great hub, connecting shippers to carriers, allowing them to search via trade route or the classifieds.
DC VELOCITY is a market-leading media brand that provides the logistics and supply chain managers in the industry with information on all vital aspects of the industry. This includes internal logistics within the distribution center or warehouse, external logistics relating to freight hauling as well as the technology that supports and integrates the two.
Shipping Freight Resource has a plethora of interesting blogs that can answer, demystify, and clarify a lot of the jargon and questions that get thrown around in the biz. An educational resource that is dedicated to explaining the processes in the shipping in freight industry. The explanations come in the form of a practical, simple and interactive means making it easier to understand what makes the industry tick.
Air Transportation World is the leading monthly magazine reporting on the needs of global airline and commercial transport communities. ATW blends international coverage commercial air transport industry and reports on the trends that affect the way airlines do business.
A weekly newspaper, Transportation Topics covers the trucking and freight transportation industries. Striving to be the premier source of news for the U.S. freight transportation industry, Transport Topics focuses on trucking, logistics and intermodal operations.
Logistics Management is both a monthly periodical as well as a great source of weekly news, serving the information needs of logistics, transportation and distribution professionals.
Rob Handfield's blog focuses on producing graduates that are prepared to tackle supply chain management issues with analytical problem solving, practical skills and the ability to execute.
Next-Gen Transportation specializes in B2B content with a focus on technology and strategies that drive innovation in the transportation sector. NGT News offers new insights into alternative fuels and technology that are driving the transportation industry.
T&L is one of UK's Top publications for freight, shipping, supply chain, warehousing, fleet, bus & coach, aviation, etc. As a monthly publication, Transportation & Logistics offers the latest in haulage, fleet, bus & coach, and warehouse news.
A monthly magazine with frequent weekly blog posts. Transport Monthly is one of the UK's leading transport magazines in circulation. Transport Monthly features transport, logistics, haulage, and fleet news.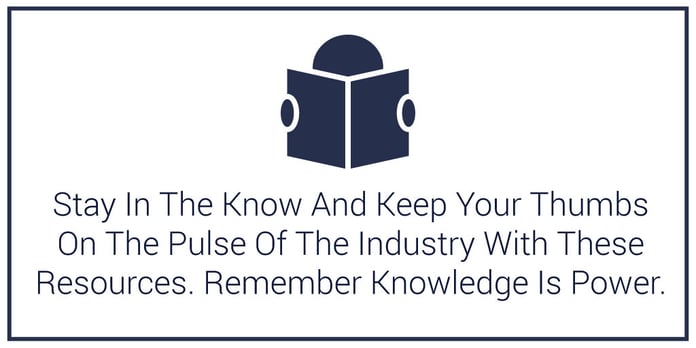 Bonus Reading: Xeneta If the other sites weren't enough to sate your reading appetite, then feast your eyes upon us. Our blog runs the gamut of the freight industry, providing valuable insight, information, news and reviews.
Moreover you can find quarterly publications on market trends based on crowdsourced data of contracted rates for trade lanes as well as live and on demand webinars to see how your shipping rates are performing against the current market movements.
If you're looking to sink your teeth into some good reads, Xeneta is not to be missed.
Conclusion
Between all of these blogs, new articles and interesting history bits, you should have enough to keep you "busy" all year around. Stay informed, and keep pace with the changes. You will be all the better for it.
With the change in time and advancement technology, just about everything in the world is getting a technological overhaul, and the logistics industry is no exception. Over the past decade both innovations and logistics startups have been hitting the market and changing the way the industry looks at freight, the supply chain, and logistics in general.
Stay in the know and keep your thumb on the pulse of the industry with these resources. Remember, knowledge is power!