Is it a question of price, speed, convenience, or cargo safety? These are the questions shippers and forwarders consider when choosing air and sea for freight transportation.
Of course, the answer could be all of the above, and often is, so how does one decide which mode of transit is optimal for a particular shipment? For clients who ship cargo overseas, the choice of whether to use sea freight or air freight will depend on a few factors, including:
- Distance
- Type of cargo
- Time sensitivity
- Cost consideration
- Cargo safety
- Accessibility
The following table will elaborate on how each of the above aspects differs between the ocean and air freight and why.
Factor

Air Freight

Sea Freight

Distance

Air freight is most preferred for direct city-to-city transport and on the most direct routes between countries.

With so many advances in air freight movement, it has become the preferred mode of transport, especially with retail goods which need to reach the destination quickly, and air freight dramatically reduces the distance between two points.

Sea freight is preferred for shipments that need to travel great distances spanning vast oceans.

Naturally, the further the distance, the longer the transit.

Type of cargo

Due to capacity, weight, and safety factors, air freight is somewhat limited in the type of cargo it can carry.

Air freight is used primarily for the transport of unitized cargoes. There are, of course, exceptions where entire flights are chartered to carry cargo for a single project. For extreme projects, shippers can use the Antonov An-225 Mriya, which is the largest airplane in the world. At 275 feet in length with a 290-foot wingspan and a maximum takeoff weight of 640 tons, it can carry up to 250 tons of cargo.

This is probably where sea freight has an absolute advantage over air freight as you can carry any type of goods in containers.

Apart from the traditional parcel or box freight, sea freight is also used to transport heavy equipment, cranes, project cargoes, etc.




OOCL Hong Kong is the largest container ship yet built and has a capacity of 21,413 TEUs

Time sensitivity

This mode is chosen mainly due to its quick transit time and its usually reliable scheduled arrival and departure times.

Even if it involves a few transshipments, an air freight shipment will arrive at the destination ahead of a sea freight shipment. With the extensive network offering and alliances, air freight helps shippers export or import their cargo anywhere.

Air freight is currently the fastest and quickest mode of transportation between points.

Benefits may be lower inventory carrying costs and the opportunity to capture market share.

Not all cargo is time-sensitive and needs to reach the customer tomorrow.

A transit time of a month from point to point is quite normal for a sea freight shipment in terms of cost benefits.

Because of the volume that can be shipped simultaneously, many customers can plan their shipments on sea freight and still ensure just-in-time deliveries. Many automotive and consumer goods businesses use sea freight with this planning.

Cost consideration

An air freight shipment is considerably more expensive than the same volume of sea freight cargo. This is mainly due to the capacity available on a plane, the higher fuel consumption, and the operational costs of a plane.

Due to the volume of cargo a ship can carry at once, compared to an aircraft, the freight cost by sea freight is much cheaper than air.

However, the same ship may not be able to call at smaller ports due to size, which means the container should move further to the final destination by road or rail or barge, or any mix of these modes.

Cargo safety

Air cargo involves minimal handling.

Minimal handling means minimal risk of damaged cargo and a higher chance of reaching its destination safely.

On top of that, airport regulations are controlled quite strictly, and these regulations include the storage, handling, and securing of your cargo.

While freight containers are a safe way of transporting goods, if the cargo inside the container is not packed correctly, there is a big possibility of cargo damage, which may even result in or be the cause of catastrophic damages, including ships catching on fir, sinking or piracy.

Accessibility

As air freight volumes are considerably smaller than sea freight and handled quicker, there may not be congestion at the airports compared to the long queues at the sea ports.

Due to the sheer volume of containers shipped in and out, there could be periods of severe congestion in sea ports, bringing problems of additional costs like demurrage and detention.

In terms of accessibility to markets, sea freight has a better advantage than air freight as there is the possibility of containers moving further inland by rail on an intermodal basis.
A customer may have various requirements influencing their decision regarding the mode of transport to be used, but essentially, it comes down to the nature of the freight, the time frame, and how much the shipper is willing and able to spend.

Why Use Air Freight
Perishable goods, like flowers and fresh produce, are often pigeon-holed into being carried by air freight because of their short lifetime. Naturally, there are many exceptions, like bananas, which travel on ships due to their long ripening process.
North America and Europe are both huge consumers of flowers, especially around holidays like Mother's Day and Valentine's Day. These flowers are mainly sourced from South America and East Africa, so air freight is an obvious choice in such an instance.
Demand for cargo capacity on freight carriers tends to vary seasonally. A recent example is an unprecedented spike in demand for flowers that occurred before Valentine's Day, which caused a scramble for freight capacity on planes flying from Kenya to Europe, where most of the flowers were sourced. Some carriers reported that the traffic moved in anticipation of the holiday soared to nearly double average rates.
Some pharmaceutical products also tend to be carried by air freight because of their temperature sensitivity, which, if not monitored properly, can result in the product being spoiled and pallets of potential profit wasted. That means they need to be shipped within a limited time frame, with maximum visibility. However, depending on the exact nature of the pharmaceutical companies' cargo, reefer containers on ships are also frequently used.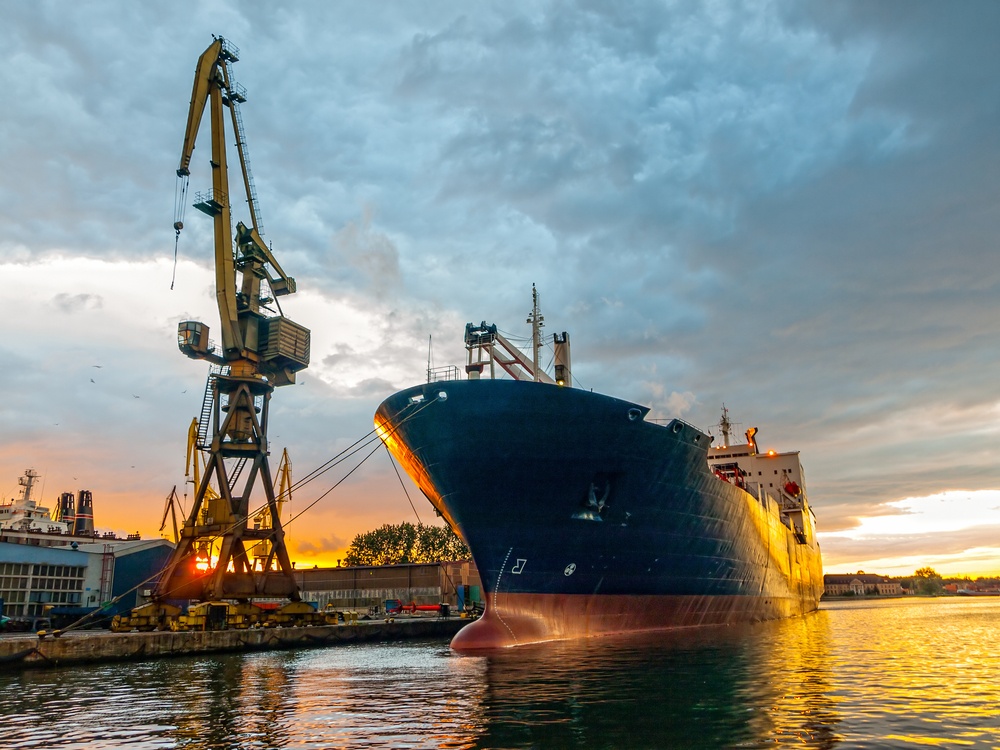 Pros and Cons of Ocean Freight
E-commerce goods like electronics, cosmetics, apparel, and home goods are good candidates for ocean freight.
This mode of long-distance transportation is an excellent option because it is much less expensive than moving products by air. If time is not an essential deciding factor in choosing a preferred mode of freight, ocean freight is the obvious choice.
One downside of ocean freight is that it can be difficult to predict and control the timeline due to circumstances like congestion at ports, which can end up causing delays.
A prudent customer would always seek a good balance between the service quality offered, cost component, service provider's reliability, and time frame.
It's essential to keep an eye on the air and ocean markets as both are highly volatile. Readily available rate data for benchmarking and market intelligence for both markets will make tendering and negotiations for BCO procurement professionals more efficient.
In many cases, depending on how market rates are moving and other market dynamics, one mode of transport can be chosen over the other. Real-time and on-demand ocean freight rates data allows professionals to react instantaneously and make the right decision that positively impacts the bottom line.