SHIP SMARTER
Xeneta for Air Freight
Use real-time data to buy or sell air freight with confidence and join other Xeneta customers who achieved full ROI within months.
The right solution for you
Our data exists to support everyone, but not everyone needs support in the same way. We've created our air solution to specifically fit how our customers use the data in their daily freight operations. See how our two solutions tighten your supply chain efficiency.
Benchmark your air freight rates against prices sourced from other shippers and freight forwarders to see how the market has developed and where your rates are spot-on or far off.
With Xeneta-exclusive insight into load factor and capacity, you'll have the ammunition you need to find the most time-efficient, cost-effective route to ship your air cargo.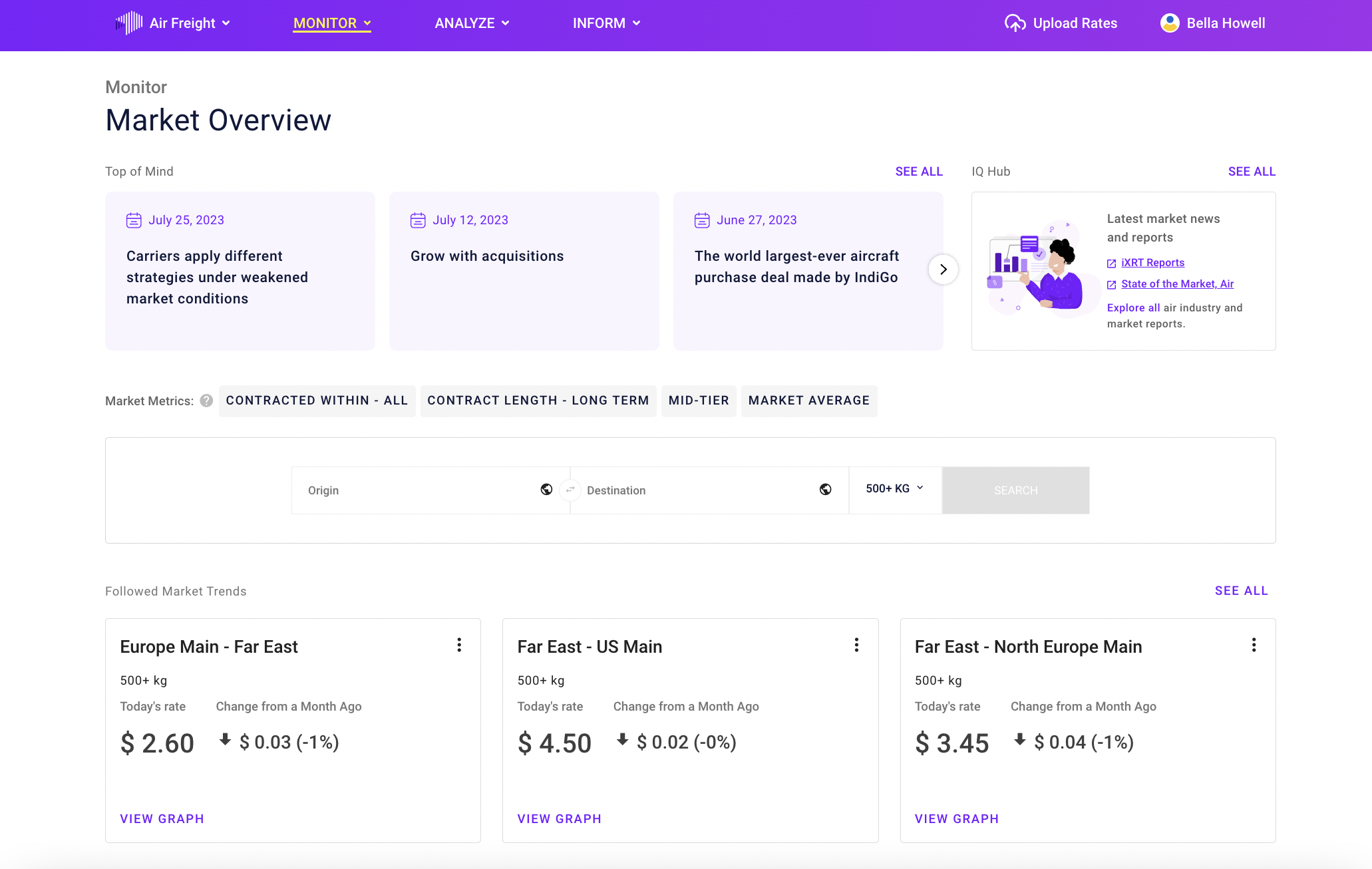 Air Freight Advanced
Air Freight Advanced presents a unique set of data sourced directly from the world's leading airlines. With these figures, you can get a better understanding of both buy and sell rates, as well as see the figures airlines present vs. shippers and forwarders.
Improve tendering and determine the right contract lengths with insight on capacity, dynamic load factor, volumes moved and actual shipment transactions.