Congestion Keeps Rates from Falling
Here's what you need to know to stay on top of this key tender season.
What has happened in the ocean freight market this past month?
Surcharges made a splash, long-term rates took a dive, and global strikes have meant every port is drowning in congestion.
With so much turbulence coming from every corner of the globe, how can you build a procurement strategy that'll withstand it? Some developments, such as flat to falling demand, can be predicted, whereas others, like rolling lockdowns in China, cannot.
As many shippers jump on the downward trend and try to renegotiate their rates, should you? Is it worth striking while the iron's hot at the cost of possibly hurting relationships? Will this put your budget at an unrealistic number for the future?
Join us for our monthly flagship webinar, where Xeneta experts will dive into pressing current events, analyze the state of the ocean freight market, and review container rate movements on the main trade corridors.

You'll learn:

Why Far East - US East Coast will soon see long-term rates above the spot and if any other lanes will follow suit
What the military drills in around Taiwan mean for your ocean & air cargo coming from the East
Which trade lane is the exception to the trend — seeing substantial growth while all others continue to fall

And more...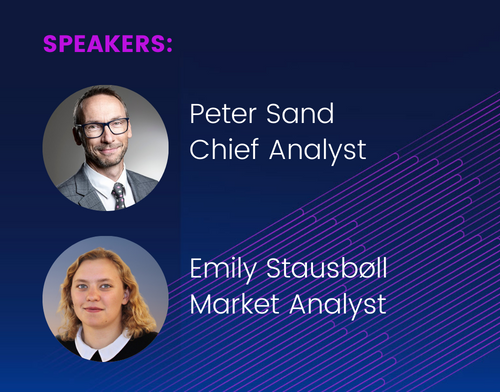 Please send any questions you would like to see answered by our experts to:  info@xeneta.com