[INFOGRAPHIC] 16 Questions That Keep Supply Chain Managers Up at Night
Katherine Barrios
Jan 27, 2020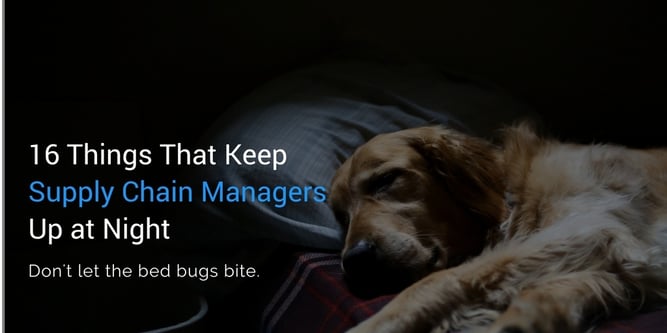 With so many things currently happening on the container shipping front, we bet supply chain and logistics managers are having a hard time focusing. There are are certainly many questions that keep supply chain and logistics professionals up at night, regardless of the current socio-economic and geo-political situations.
Have a look at our infographic to remind you of 16 things you should always keep in mind when looking at supply chain and logistics. Always be on the look out for these questions, to avoid them really keeping you up at night (or the bed bugs biting).
Are you preparing for your freight procurement negotiations?
Do you have the data you need to identify improvement areas in your freight procurement strategy?
Do you understand the risks that the current market climate can pose on your supply chain and freight procurement strategy?
Contact us to learn how Xeneta can help you prepare for supplier negotiations and gain the upper hand with actionable real-time freight rate data.