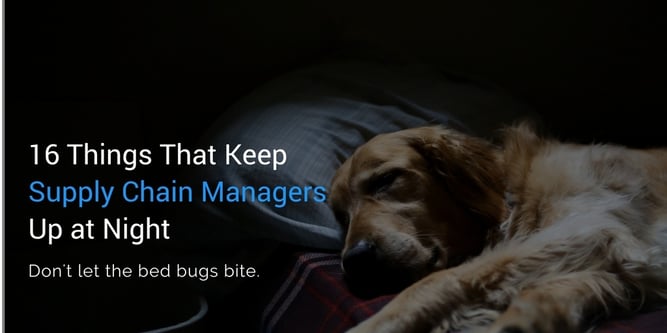 With so many things currently happening on the container shipping front, we bet supply chain and logistics managers are having a hard time focusing. Hundreds if not thousands of companies have some of their goods at sea on Hanjin. That said, there are certainly many questions that keep supply chain and logistics professionals up at night, regardless of the current Hanjin situation.
Have a look at our infographic to remind you of 16 things you should always keep in mind when looking at SCM and logistics. Always be on the look out for these questions, to avoid them really keeping you up at night (or the bed bugs biting).
As always, we encourage you to share the infographic below in your channels. All we ask for is that you please accredit your friends at Xeneta and link back to www.xeneta.com.